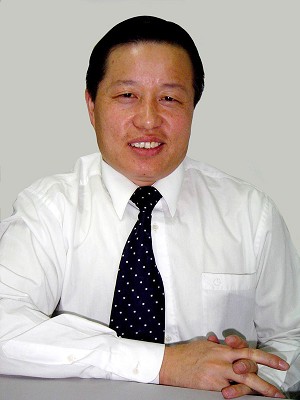 After more than two years of silence, 82-year-old Gao Yaojie spoke publicly in Hong Kong at the release of her new book, China's AIDS Plague: 10,000 Letters. Through a review of individual cases, the book uncovers the making of a man-made disaster led by Chinese Communist Party (CCP) officials. She asserts that millions have been victimized because of a blanket of silence and misinformation imposed by the communist regime.
Dr. Gao, formerly a professor at the Henan University of Traditional Chinese Medicine, and known as one of China's foremost experts on AIDS, has now arrived in the U.S. She plans to hold a press conference in Washington, D.C. on Dec. 1—World AIDS Day.
Pastor Bob Fu of the U.S.-based ChinaAid Association assisted Dr. Gao in leaving China. The pastor said that Gao managed to come to the U.S. with legal status despite the Communist Party's efforts to block her from leaving. Over the past three months, Gao has been in hiding, forced to keep moving from place to place to avoid almost certain abduction and persecution, Fu said. Because of the necessity of keeping her whereabouts unknown, not even Dr. Gao's family knew that she had come to the U.S.
The New Book
Gao first paid attention to the spread of AIDS in China in 1996, and began devoting all of her efforts towards AIDS prevention and rescue. She traveled to villages throughout Henan Province, using her own pension money to treat more than 1,000 patients. She also printed hundreds of thousands of flyers to educate peasants about the causes of the epidemic.
Initially her actions received a lot of attention, and many patients began to contact her. Desperate victims wrote to her, describing their situations and looking for help. The letters arrived by the thousands. When letter number 10,001 arrived, she decided to publish them as a way of raising awareness.
The new book discusses problems in China's medical system such as people selling fake drugs to exploit AIDS patients for money. She writes that Chinese Communist Party officials, for a share of the money, provide protection for these profiteers. Others, in collusion with their doctors, pretend to be AIDS patients to receive a government subsidy. Orphans become ill after contracting the disease from their parents, and AIDS patients are treated very unfairly.
First Book Suppressed

Gao 's original book, 10,000 Letters, published in 2004, received the Best Chinese Book Award in 2005. Hundreds of influential people attended the awards ceremony in the Great Hall of the People hosted by Beijing News and the Nanfang Daily. Despite the accolades, however, and much to Gao's surprise, few copies were sold.
She could not understand what happened but remembered several people at the ceremony telling her that "the content was poorly edited and the stories seemed overly simplified." They suggested that she rewrite the book using the original letters. That evening, Gao met with her editor, asking him to recheck the book. The young man burst into tears but said nothing. After half an hour, he left quietly.
Through this incident, Gao felt the unspoken pressure keenly. She decided not to hand over the original letters, and did not reply to anyone else offering to publish her book. Five years later, when her contract with the publisher expired, she contracted with Open Magazine in Hong Kong to publish this revision of her previous book.
Speaking the Truth in Hong Kong
Gao revealed why she chose to publish her revised book in Hong Kong, "I am already 82 years old, and I am very weak and sick. Over the past dozen years, I have suffered due to pressure from the outside and harassment from medical swindlers. I have limited time left, and I want to leave my work of conscience for the people of the world."
Gao centered her AIDS work in Henan Province, and it was here that she was suppressed by CCP authorities, especially those in Henan. When she was nominated for the annual Most Remarkable People in China award in 2003, an effort was made to exclude her from the list of nominees. When this failed, all media in Henan were ordered not to mention Gao's name in connection with the event.
In 2006, a high-ranking official in Henan asked her to write a book to be titled, AIDS in Henan: Past and Present. She was told that others would write the book in her name and then hand the payments to her. She turned the offer down.
In 2007 Gao was recognized with an award by the U.S.-based Vital Voices Global Partnership. She said that before traveling to the U.S. to receive the award, 50 policemen, three police cars and several radio stations monitored her, keeping her under house arrest for half a month. Others continuously posted insulting comments on her blog. Nevertheless, she was able to stand on the stage at the John F. Kennedy Center for the Performing Arts for the award presentation.
When the International Astronomical Union named an asteroid Gao Yaojie to honor her work as a pioneer of AIDS prevention, the news was blocked in China.
Facing the ongoing suppression, Gao said, "I am peaceful. I will not give up my nature easily, and I don't make sacrifices for no reason."
Gao explained how AIDS became so widespread in Henan. "It originated from people selling blood (in illegal huts) in order to make plasma, a practice that was labeled 'the Plasma Economy.' It's a known fact that has been reported by thousands of media in and outside of China. AIDS spreads through blood contact. This does not happen only in Henan Province. I have seen AIDS patients in a dozen provinces, and many of them were orphans and elderly people. The evidence is undeniable."
Expressing her frustration, she exclaimed, "For the sake of China and its people, I have to tell the truth!"
Plasma Economy Results in Calamity
Since the first-known case appeared in China in 1984, the devastating disease has spread across the nation, resulting in tens of millions being infected and millions dying. The United Nation Theme Group on HIV/AIDS stated in its 2002 report: "China is on the verge of an AIDS catastrophe: The Titanic is heading towards the iceberg."
In a recent interview, Mr. Jin Zhong, the editor–in-chief of Hong Kong-based Open Magazine, told The Epoch Times that he was glad to publish Gao's book, further stating that although the book is not now officially "banned" in the mainland at this time, it is banned in actuality.
"Because a lot of people, including government officials, and especially those in Henan Province, are involved, AIDS has become a serious concern. The officials are trying to cover the truth. Those phony doctors and blood dealers are responsible for the disaster. They are afraid of this book and have used every method possible to suppress book sales. Consequently, very few copies of the book have been sold in the mainland. One simply cannot find it in the bookstores there," Mr. Jin said.
Jin thinks that the truth about AIDS in mainland China revealed by Dr. Gao is very important "It is similar to the Great Leap Forward movement. Authorities promoted the so-called 'Plasma economy.' The unsafe blood collection operations caused AIDS to spread widely and quickly. The authorities should take responsibility for this. The situation would be much worse if Dr. Gao hadn't disclosed the truth," Jin said.
Publication in the Mainland
Has exposure halted the AIDS disaster in China? According to Dr. Gao, the crisis is ongoing. "The authorities are still denying and twisting the facts. HIV-infected blood is widespread in China and most people get AIDS through blood transfusions. Now the collection centers have simply moved underground. The corrupt officials use every possible means, from money to laws, to silence people who speak the truth," Gao said.
"More than 10 years have now passed," she said. No one has taken responsibility for the AIDS disaster. If the authorities hadn't covered up the truth, the situation wouldn't have become so serious."
Jin further disclosed that some senior officials wanted to help Dr. Gao in her efforts. Wu Yi, the former Chinese Vice-Premier and Health Minister, met with Dr. Gao in person, expressing deep concern. She was unable to do much, he said, because there were higher ranking officials behind her, obstructing her efforts
According to Asia Weekly, Dr. Wang Shuping reported the AIDS situation in Henan Province as early as 1995. It wasn't until 2001 that the authorities formally admitted that AIDS is spread through blood transfusions. During the six-year gap, local officials enabled the crimes and covered up the facts, resulting in more than a million people in Henan Province alone becoming infected, with deaths in the tens of thousands. The Asia Weekly article was issued right before the 17th People's Congress. One of the corrupt officials, then-Party chief of Henan Province Li Changchun, was not punished but was instead promoted to membership of the Politburo Standing Committee.
Jin said he chose to publish the book before Dec. 1, World AIDS Day, as a gesture of respect for Dr. Gao, and also to raise awareness of the issue.
"I hope the book will be published in the mainland. I think a lot of people will buy the book. Those tens of millions of AIDS patients would be very interested as the stories in the book are true stories. It is precisely the authorities' suppression of information that has drawn public attention to the book. We need to find out who is responsible for this disaster. The Communist regime should accept responsibility, and they will eventually pay the price," Jin said.
A Brief Biography of Gao Yaojie
Gao Yaojie was born in 1927 in Cao County, Shandong Province. She graduated from the School of Medicine at Henan University in 1954. However, because of her intellectual background Dr. Gao was persecuted during the Cultural Revolution, leaving her in ill health. She worked as a gynecologist in the Henan Chinese Medicine Hospital in 1974, was promoted to professor in 1986, and retired in 1990. Dr. Gao was a member of the Henan People's Congress, a rubber-stamp legislature.
She was first exposed to an AIDS case in 1996 and discovered from her private investigation that the rapid spread of HIV in Henan Province was due to the large-scale, unsafe blood collections promoted by the local authorities, rather than by sexual contact as propaganda put out by the authorities claimed. Both she and her family have faced extended tribulations because she was viewed as an enemy by Henan authorities and blood profiteers.
Gao has visited hundreds of villages in Henan and helped thousands of AIDS patients. She used her pension to publish books to raise awareness of AIDS prevention and to expose those who take advantage of the AIDS epidemic. She provided financial assistance to hundreds of AIDS orphans and printed 1.24 million educational booklets on AIDS.
In 2001, she was awarded the Jonathan Mann Award for Health and Human Rights. In 2003, her contributions to AIDS education and research won her the Ramon Magsaysay Award for Public Service—Asia's equivalent to the Nobel Prize. Unfortunately, in both instances she was denied permission to travel outside China to accept the awards.
In 2002, she was named Time Magazine's Asian Heroine. In 2007, the International Astronomical Union named asteroid No. 38980 after Dr. Gao. In February of the same year, she went to Washington, D.C. to accept the Global Leadership Award from Vital Voices, a woman's organization in the United States.
For many in China, Gao Yaojie has become a symbol of conscience for her efforts to expose China's national disaster, the AIDS epidemic.
Read the original Chinese article