China's factory activity shrunk in September for the first time since February 2020, following sweeping curbs on electricity usage, according to China's National Bureau of Statistics (NBS).
Data show the official manufacturing Purchasing Manager's Index (PMI) in September was at 49.6, down from 50.1 in August. The economic indicator fell below score 50 for the first time in the past 19 months, which equals a decline in sector activity.
The 50-mark separates growth from contraction on a monthly basis.
"The manufacturing PMI fell below the critical point due to the low sentiment of high energy-consuming industries," senior NBS statistician Zhao Qinghe said.
Thursday data indicate production dropped in September as the purchase price index of major raw materials was 63.5 percent, 2.2 percentage points higher than the previous month. It has risen to highs in the past four months. Raw prices of petroleum, coal and other fuel processing, chemical raw materials and chemical products, non-metallic mineral products have all risen sharply.
China is now in the grip of a power crunch as coal supply shortages, tougher emissions standards, and strong domestic demand push up coal prices to record highs. Some generators cut off power to reduce output or minimize losses.
Power rationing is currently taking place in at least nine provinces and regions. Local governments in major manufacturing hubs like the provinces of Zhejiang, Jiangsu, and Guangdong have asked factories to limit power usage or curb output.
Some power providers have sent notices to heavy users to either halt production during peak power periods that can run from 7 a.m. and 11 p.m., or shut operations entirely for two to three days a week.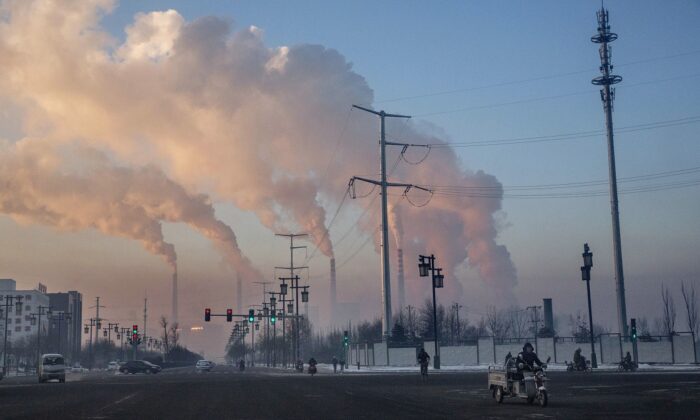 Others have been told to shut until further notice or a particular date, including soybean processing plants in Tianjin city in eastern China which have been shut since Sept. 22.
The power cut is mounting more pressure on the manufacturing sector.
This week, Goldman Sachs lowered China's economic growth forecast this year to 7.8 percent from 8.2 percent, citing energy shortages and deep industrial output cuts.
China's factory output growth also hit a 13-month low in August, NBS recorded.
Yet the September composite PMI, including both manufacturing and services activity, rose to 51.7 versus 48.9 in August.
Reuters contributed to this report.