China's economy has "cooled rapidly" and will slump further over the next year, according to World Bank forecasts.
The bank said on Dec. 22 that it expects China's inflation-adjusted gross domestic product (GDP) for 2021 to grow at 8 percent, lower than a projection of 8.5 percent in June. It further cut the country's growth forecast for next year to 5.1 percent from 5.4 percent.
The projection would mark the weakest growth for China since 1990, with the exception of the pandemic year.
Harsh COVID-19 curbs, a year of wide-ranging clampdowns on the private sector, and pressure to reduce coal usage amid an energy crisis have weighed down on China's economy. The faltering property sector, once a main pillar of China's economy, makes the country's growth outlook look even grimmer.
The "traditional playbook of boosting growth through infrastructure and real estate investment has run its course," the World Bank said in a statement.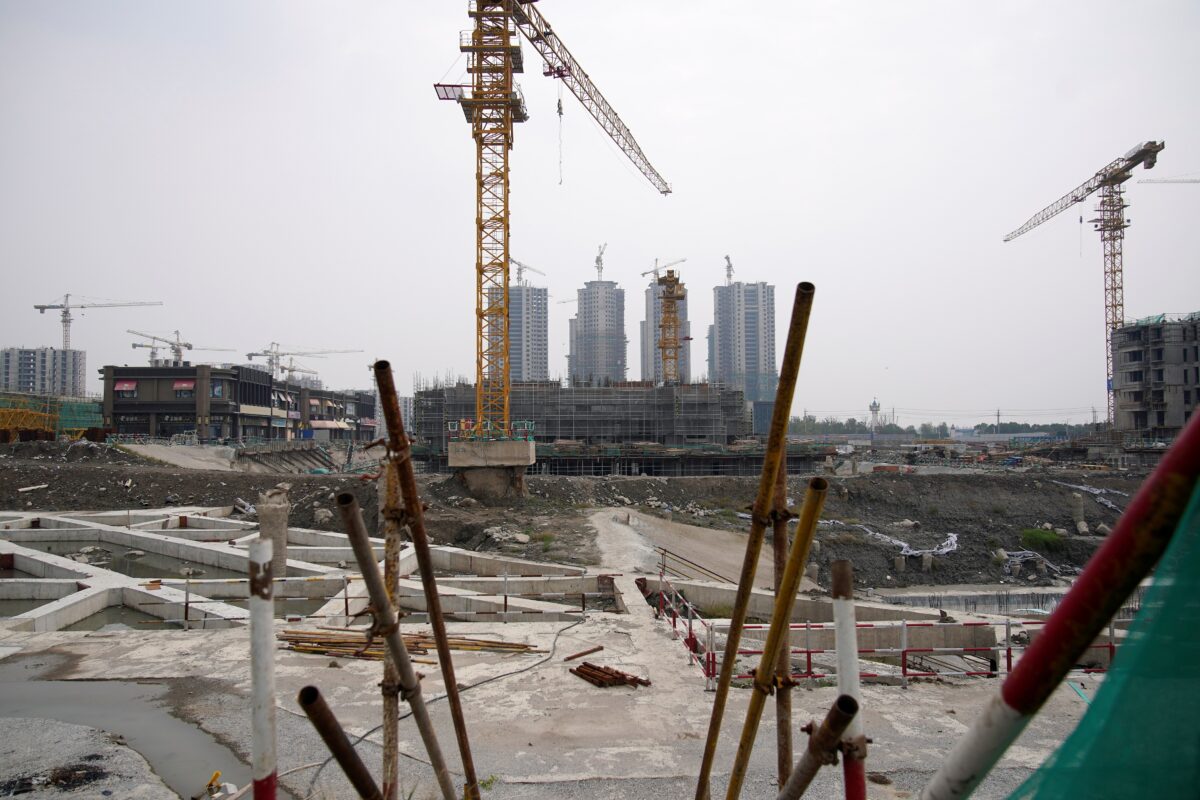 Official Chinese data from Dec. 15 shows that home prices and sales slipped to a six-year low in November, with new home prices dropping in 64 cities so far this year.
Two major Chinese real estate developers, Evergrande Group and Kaisha, defaulted on their bond payments earlier in the month following months of speculation. While many experts hesitate to declare the event a "Lehman Moment," some believe it's a warning sign of a more dramatic economic slowdown going forward.
The World Bank recommended that Chinese authorities relax lending rules for housing developers and take measures to drive domestic consumption. Such a change might not be easy, as it would require authorities to shift away from much of its current policies, some experts have said.
In a bid to boost growth, Chinese banks have recently lowered borrowing costs for the first time in 20 months.
Corruption at a local level also has been a longstanding issue. On Dec. 1, China's disciplinary authorities blamed three local officials from Jiangsu, one of China's wealthiest provinces, for ratcheting up local government debts.