China's state-run media announced on Feb. 19 that four Chinese soldiers died at Galwan Valley, an India–China border region, in a violent face-off on June 15, 2020, while an Indian officer said China's death toll was 45.
It was the first deadly clash on the China–India border in the past four decades.
After the bloody fight, India announced that 20 soldiers had died and honored them several times. China didn't announce any deaths for eight months, until Feb. 19.
China and India had troops in a standoff for months at multiple locations along the disputed China–India border in the Ladakh region. On Feb. 10, troops from both sides began to disengage.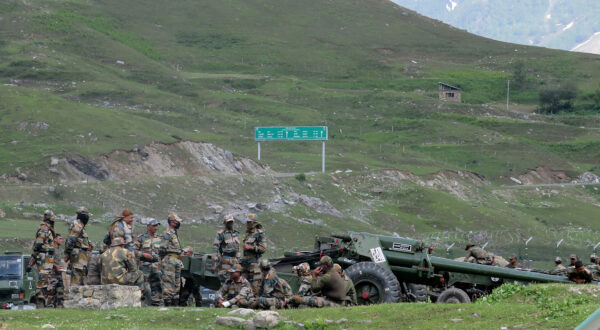 Conflicting Death Tolls
On Feb. 17, Indian General Officer Lt. Gen. YK Joshi told News18 India that at least 45 Chinese soldiers had been killed in the clash and that "China achieved nothing except loss of face."
In the past eight months, family members revealed that their loved ones were Chinese soldiers at the border who had died in the Galwan Valley clash. The Chinese regime denied the reports, and China's death toll became a mystery.
On Feb. 10, the state-run Russian TASS news agency reported that 45 Chinese servicemen died in the clash.
Yao Cheng, a former Chinese naval officer, told overseas Chinese-language radio Sound of Hope on Feb. 23 that his China information channels counted the tombs of the dead soldiers and reported to him that more than 40 Chinese soldiers had died in the clash. "Some [of my information channels] told me that the death toll is 42. I think this number is accurate."
Yao also said that both China and India had pulled back frontline troops from the disputed area. "The current international situation forced both of them to cease fire," he said. Yao believes that the Indian side has concerns about U.S. President Joe Biden's policy on China, and the Chinese side needs to focus on the Taiwan Strait and the South China Sea, which are more critical.
Yao said he received different death toll numbers from different information channels in China. He said he believes the real one is 42, which was reported by several of his channels.
The Chinese regime has a habit of underreporting its death tolls.
The Korean War (1950–1953) is a good example. The Beijing regime announced China's death toll as lower than 200,000, but estimations from the United States, UK, and South Korea put China's death toll between 400,000 and 600,000.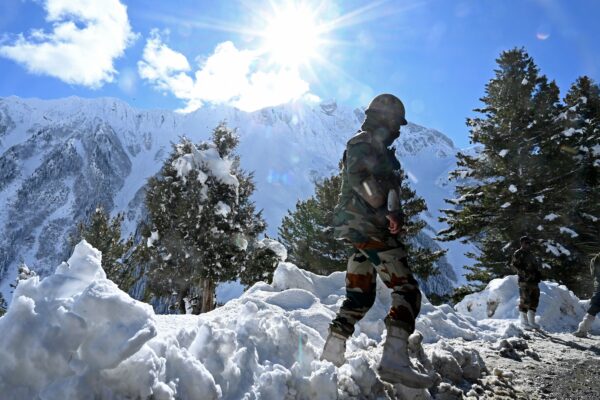 What Started the Conflict?
China's People's Liberation Army (PLA) claimed that Indian soldiers attacked first, and the New Delhi side said that PLA soldiers ambushed Indian troops on patrol.
PLA Daily reported that regiment commander Qi Fabao was injured and three others were killed during the battle. A fourth death was reportedly caused by a soldier falling into a cold river on the way to the frontline.
However, a video taken on-site that was first released by the Chinese web portal NetEase on Feb. 19, shows that Qi insulted an Indian soldier who came to negotiate.
"If you don't want to fight, you must get out of here [border area]. Get out!" Qi shouted to the Indian soldier in the video. "I dislike you guys. … I will kill all of you if you don't get out."
Chinese netizens commented under the video that they believed Qi's aggressive attitude angered Indian soldiers and triggered the clash.