Commentary
China's political leaders fear the power of their ultra-wealthy Big Tech CEOs and react to the threat with political persecution. But in the United States? Not so much.
The old adage, "Money is power," is proving to be much less reliable these days than it used to be, particularly in communist China.
Just ask Jack Ma.
Berating Beijing Will Cost You
Ma, the billionaire (or one-time trillionaire) founder and head of internet giant Alibaba, is—or was—the richest man in China. It's estimated that Ma's net worth was over $1 trillion. But his riches didn't serve as well as he might have thought they would, or could.
On Oct. 24, 2020, Ma made the mistake of being critical of China, and by extension, the Chinese Communist Party (CCP) that runs the country. Ma publicly stated in Shanghai that China "lacked a functioning financial system" and that Chinese banks were run with a "pawnshop mentality."
As he now undoubtedly knows, that's no way to talk about the newest superpower whose leadership is supposedly infallible. Worse, Ma's criticism was really a shot at China's dictator-for-life Xi Jinping and threatening the already fragile legitimacy of the CCP.
The Disappearing of Jack Ma
Predictably, the sole leader and ultimate authority in China reacted quickly and decisively. Suddenly, Ma was nowhere to be found. He simply disappeared. No tweets, no posts on any media, no appearances anywhere, for months.
When asked by the Financial Times about Ma's sudden absence from events, the excuse from an Alibaba representative simply offered the excuse of a "scheduling conflict."
Coincidentally, Alibaba's fintech division, Ant Group, saw its $37 billion public listing suddenly go away. An investigation into Alibaba's operations was also begun by state regulators. In December 2020, Alibaba was fined $2.8 billion by Chinese authorities.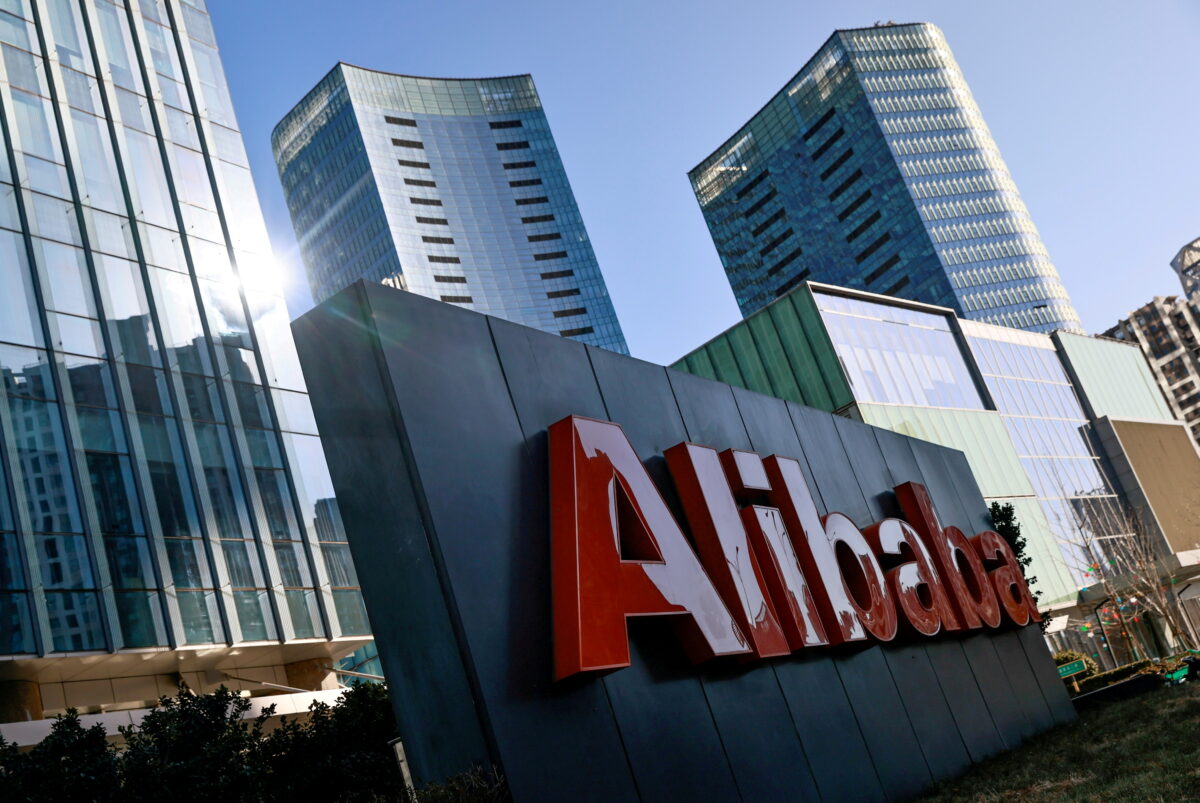 One need not wonder where the proceeds of the fines ended up.
Deconstructing Ma's Empire
But that wasn't the end of the CCP's wrath. Ma's empire would take more blows. Beijing asked—or rather, directed—that Alibaba liquidate its media assets, including ownership in the South China Morning Post newspaper and Weibo, China's Twitter equivalent social media platform.
And the banking system that Ma criticized? China's central bank cut the Ant Group's links to its payment services firm, Alipay. This action financially separated Ma's tightly connected companies and their ability to communicate with each other. The bank ended up in control of all of Ma's fund products, including the information and financial liquidity of those funds.
The CCP Hates Competition
Clearly, Ma chose the wrong path.
But he isn't the only Chinese Big Tech mogul to be targeted by the CCP. It seems likely that Beijing figured Ma's audacity wasn't a one-off. Other tech and media-related firms such as Tencent, Baidu, Didi Chuxing, SoftBank, and others have been targeted by market regulators with fines, divestiture orders, and even cessation of business for the crime of operating as monopolies.
More than likely, the Chinese leadership viewed Ma as indicative of the other tech billionaires, in that they posed a clear and present danger to the Party and must be dealt with swiftly. There are more examples, from streaming music video services to tutorial services to cryptocurrency mining, but you get the picture. When it comes to monopolies and power, the CCP hates competition.
The consequences to the targeted companies are immaterial to the Party. Whether a company's stock price craters by billions or trillions, or the founders suddenly can't be found, makes no difference. The bottom line is that whatever or whoever gets in the way of the CCP's totalitarian grip on the country is dealt with severely.
The Re-education of Ma?
That could be because the founders of privately-owned successful companies can see that life and great success are possible without the Party getting in the way. Therefore, crackdowns come quickly and examples are made to keep others in line.
To that end, in a video released months after his disappearance, Ma appeared subdued and somber, quite different than his typical flamboyant personality. His statement, "I have been studying and thinking, and have become more determined to devote myself to education and public welfare," is quite out of character. Few, if any people, have seen or produced photographs of Ma since.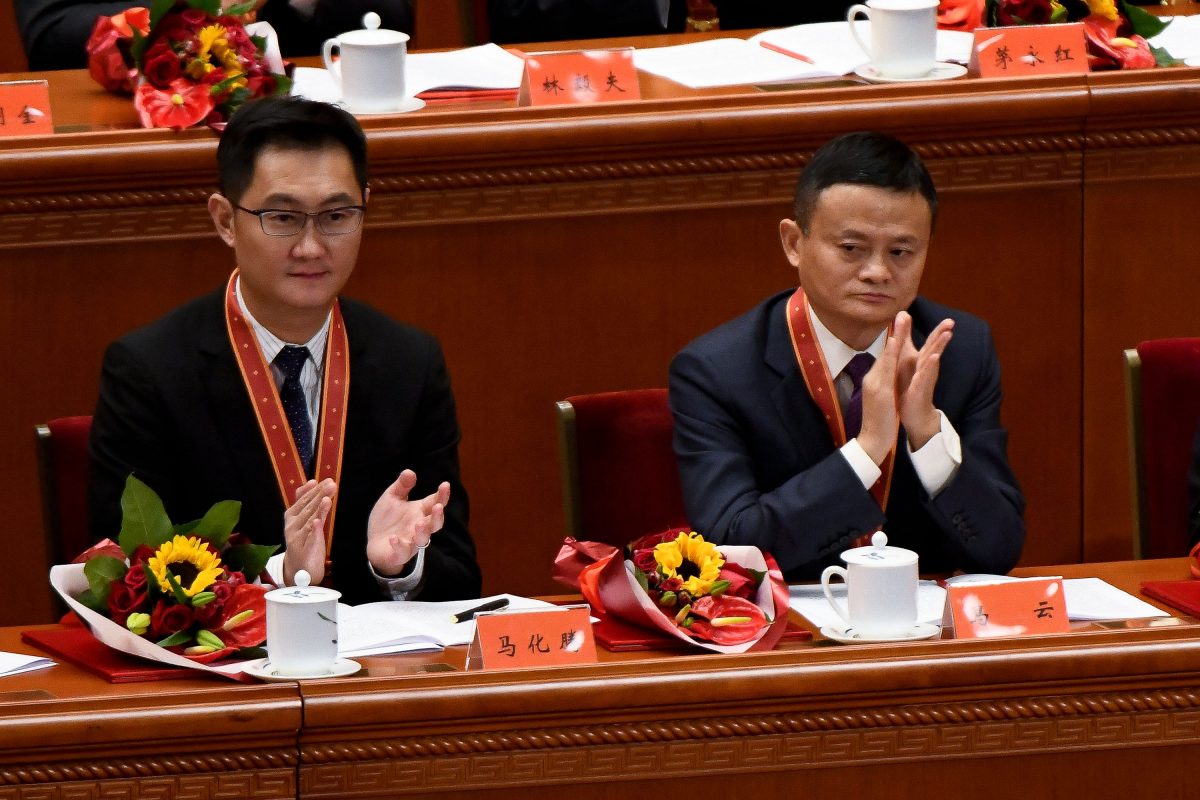 What they have seen, however, is what Ma discovered: Ultimately, money isn't always power, but political power is.
US Big Tech and Government Overreach
Curiously, however, no such problem with the American Big Tech moguls seems to exist. They don't threaten the growing power and legal overreach of the current administration whatsoever.
They enable it.
That could be because, instead of an adversarial relationship, Big Tech and the current U.S. administration are cooperative in nature. Dozens of top administration officials have deep professional ties with Big Tech firms such as Google, Apple, Microsoft, Twitter, Uber, and many others.
Sure, there's a publicity campaign about an effort to rein in Big Tech, but will that really happen?
The administration and the manipulation of media and data favor one political side over the other, providing tremendous advantages. Dr. Robert Epstein, a senior research psychologist at American Institute for Behavioral Research and Technology, explained to the U.S. Senate just how big of a threat Google and other tech firms are to American democracy.
A Case of Forgetfulness
They'd be perfectly at home in China, where the CCP punishes the Big Tech leaders because they threaten the Party's claim to legitimacy. As Ma and others like him have realized, all their billions of dollars don't matter without liberty and justice. Money, they're now learning, is power only when the powers allow you the freedom and opportunity to earn it, spend it, express yourself, and legally protect those rights.
Ultimately, Ma's problem is a simple case of forgetfulness. When he spoke out against the CCP, he forgot that he wasn't free to do so. He forgot who he was criticizing. He forgot that ultimately, those who control the money and the military hold the real power.
He certainly remembers now.
Views expressed in this article are the opinions of the author and do not necessarily reflect the views of The Epoch Times.