The Chinese leader in charge of commerce, Zhong Shan, has conceded that wet markets in China may not be up to standard, meanwhile, the Australian Trade Minister's attempts to speak with Zhong go unanswered.
At a press conference in Beijing on May 18, Zhong admitted: "In communities, there are wet markets of varying sizes and patchy quality, overall the standards are not very high."
He said they would "push for their standardisation with an improved environment" and "improved quality."
When Zhong was questioned on his communications with Trade Minister Simon Birmingham, he said, "We are communicating with each other."
Birmingham told ABC Insider on May 17, he had made a request to his Chinese counterpart to discuss issues around the proposed barley tariff and the ban on meat imports, however, he was yet to receive a reply.
"That request has not been met with a call being accommodated at this stage," he said.
"The call ought to be returned," he said.
The Australian government has stayed firm in its belief that it has no case to answer regarding the Chinese regime's proposed economic actions. However, it will still seek to resolve the disputes via the World Trade Organisation.
The Chinese leader's comments come as pressure builds from within the World Health Organisation (WHO) as over 110 nations supported a motion on May 18 for an investigation into the origins of the virus outbreak.
The motion reportedly calls on the WHO's director-general Tedros Ghebreyesus to initiate at the earliest possible moment an "impartial, independent and comprehensive evaluation" of the international response to the pandemic, as well as the WHO's actions.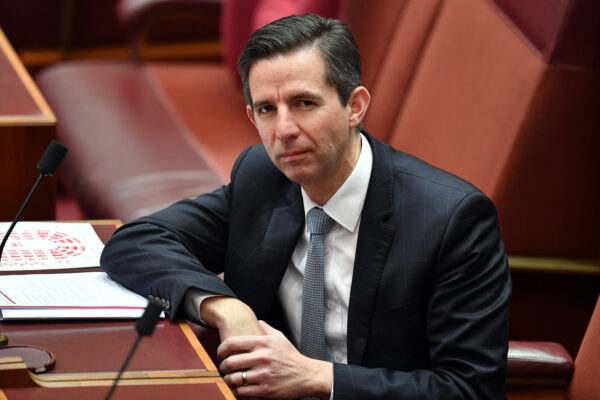 Birmingham told 2GB radio on May 18, the United States would "ultimately support" the motion as well.
"What we're seeing is many countries signing up to co-sponsor the initiative," said Birmingham.
"We have been clear all along from an Australian perspective," he said. "This isn't about ascribing blame or anything else of that sort."
"It's purely about what's happened, how it has been handled around the world including through entities like the World Health Organisation so that we learn those lessons and are much better prepared for the future."