News Analysis
The Chinese Communist Party (CCP) would not have likely secured its self-reliance in chipmaking without support from Taiwanese professionals, amid U.S.–China tech tensions. However, the recent exit of three influential Taiwanese executives from China's largest chipmaker or its board of directors highlights a reality—that Beijing does not trust them and deems them as "outsiders."
On Nov. 16, China's Semiconductor Manufacturing International Corporation (SMIC) announced staff movement of about three Taiwanese senior executives. Dr. Shang-Yi Chiang resigned from his positions as a vice chairman, an executive director, and a member of the Board of Directors Strategy Planning Committee. Dr. Mong-Song Liang no longer serves as an executive director but maintains his role as a co-chief executive officer. And Dr. Konrad Young stepped down from his positions as an independent non-executive director and a member of SMIC's Compensation Committee.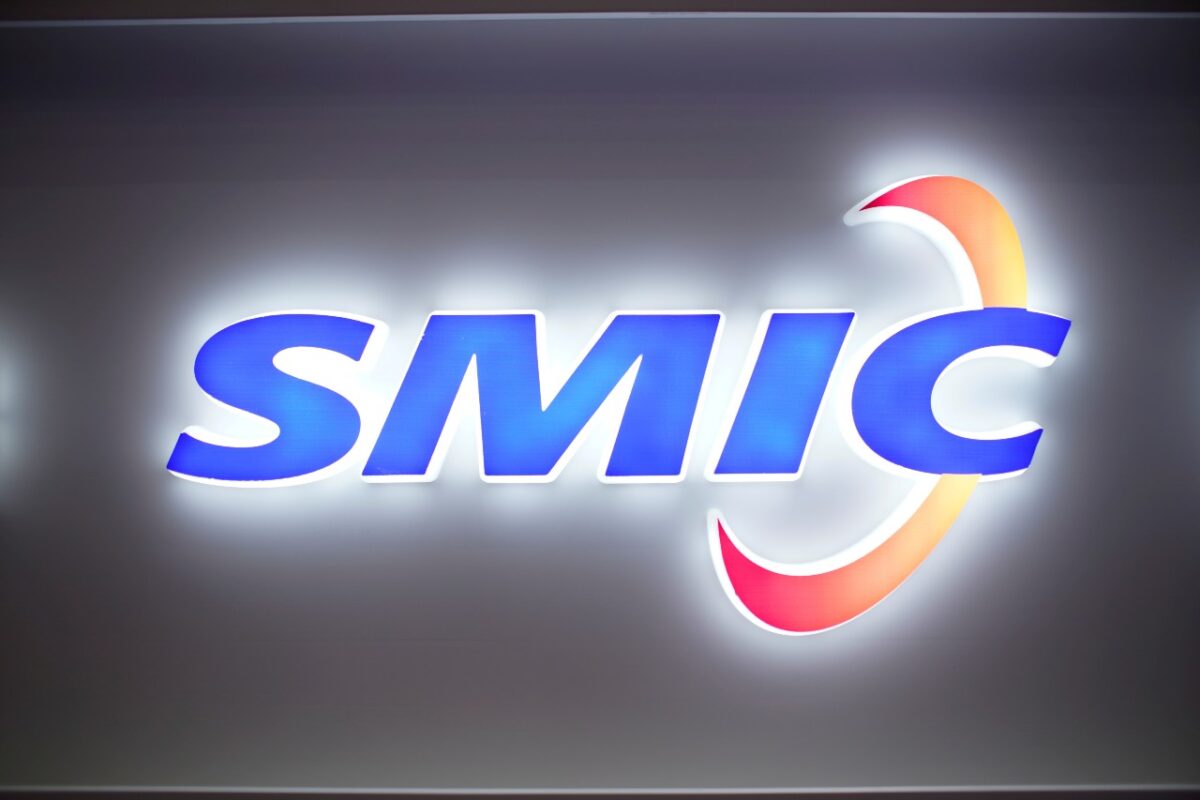 Most notably, they were all top-tier experts who had worked for years at Taiwan Semiconductor Manufacturing Co. (TSMC), the world's largest dedicated independent semiconductor foundry. While at TSMC, Chiang had been an executive vice president and a co-chief operating officer overseeing research and development (R&D); Liang a senior R&D director; and Young a director for advanced technology support and marketing.
The new changes seem to point to the fact that Beijing does not genuinely trust talent from Taiwan.
Top Taiwanese Chip Expert Leaves China Dejectedly
Before joining SMIC, Chiang enjoyed huge popularity in Taiwan for his contribution to TSMC. His strategic insight and expertise based on decades of industry experience earned him a highly respected reputation.
Three years after his retirement, Chiang chose to further his career glory in mainland China. However, the CCP failed to reward him as much as he had expected.
Around 2018, global democracies started to guard against the CCP's ambition for high-tech dominance, especially with the United States rolling out restrictions on sensitive technology in China. As a result, industry realignment emerged with an emphasis on global supply chain restructuring. A new high-tech supply chain layout was taking shape to counter and block the regime from dominating future technology.
In the face of growing external pressure, the CCP doubled down on efforts to build up its self-sufficient high-tech industry chains, with colossal investments. It set up a specialized committee to oversee the work under the leadership of Chinese Vice Premier Liu He—CCP leader Xi Jinping's close ally. The committee's top concern was to guarantee core tech products—including chips—are manufactured in mainland China.
The CCP told its semiconductor industry to catch up with the world's advanced level by 2030, according to a June 2014 document by its ministry of industry and information technology. Moreover, the ministry provided Chinese companies with finance and tax incentives, encouraging them to aggressively attract talent, technology, and capital.
So, introducing talent from Taiwan became a sure thing for the CCP's high-tech strategy. Communist China offered hefty packages to lure away Taiwanese engineers, who share the Mandarin language and cultural background—especially those from TSMC.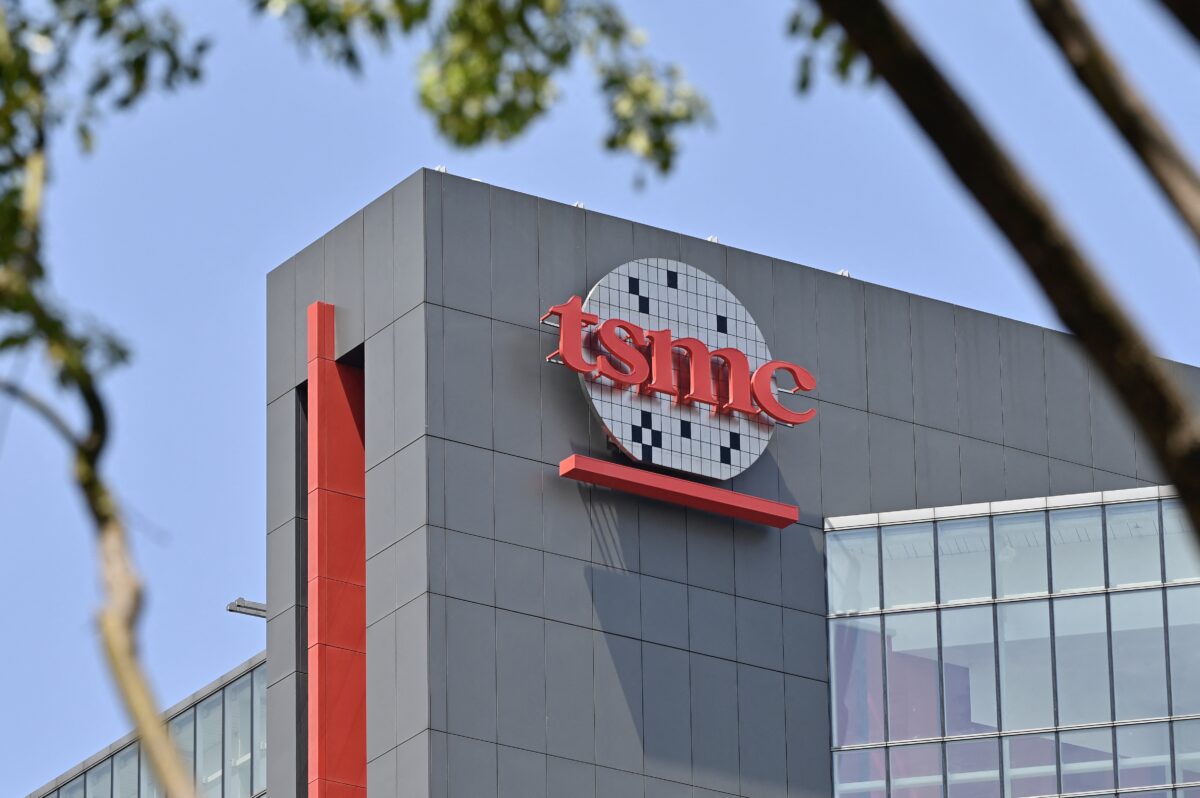 At SMIC, Chiang first served as an independent director, expecting his new employer to develop back-end packaging chiplets. However, his recommendation failed to win support for internal reasons.
In the summer of 2019, he resigned from SMIC and joined another Chinese chipmaker Hongxin Semiconductor Manufacturing Co (HSMC), not knowing a worse situation was in store for him.
With an alleged $20 billion investment, HSMC failed to produce a single chip and eventually, it came to a complete halt. Even worse, it mortgaged a valuable deep ultraviolet (DUV) lithography machine from Dutch company Advanced Semiconductor Material Lithography (ASML), which Chiang managed to obtain via his connections to a domestic bank. He suspected the company was only exploiting his influence to woo more financing.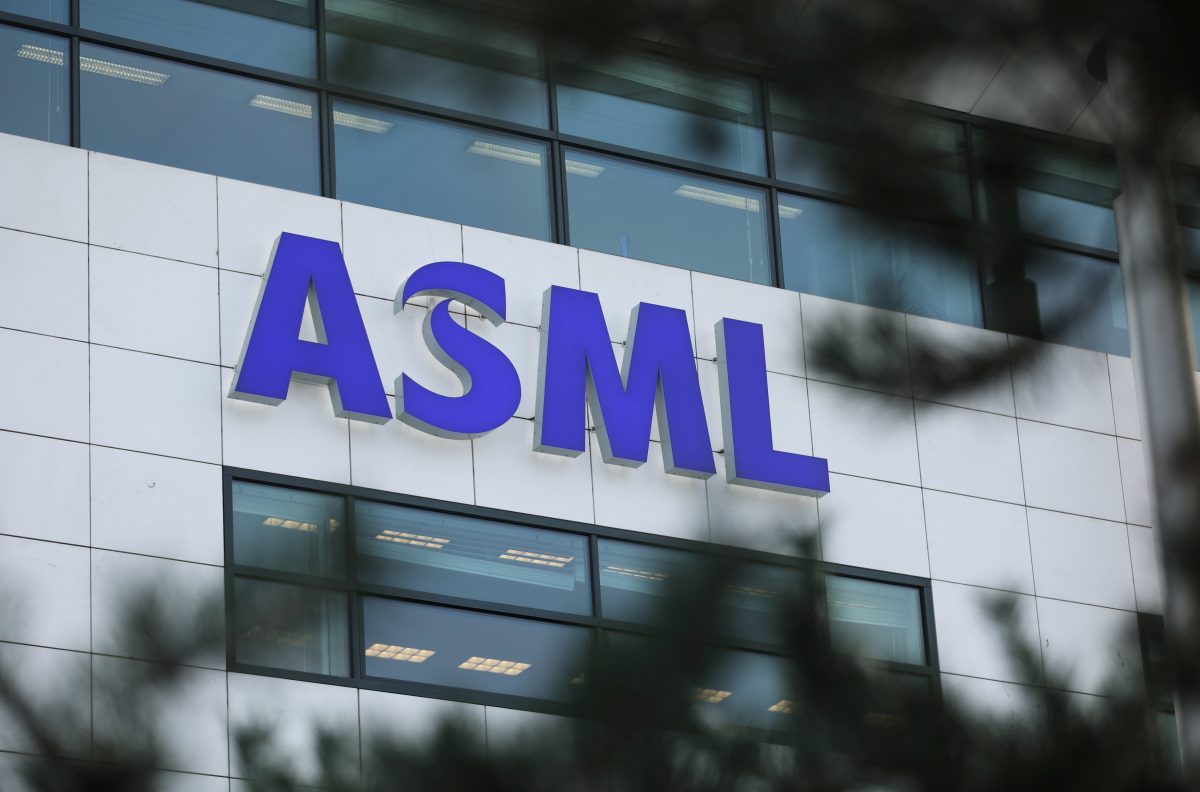 The Taiwanese expert described his experience at HSMC as a "nightmare," in an interview later.
In December 2020, Chiang unexpectedly returned to SMIC and acted as vice chairman. He believed SMIC would develop advanced chips and advanced packaging as well, based on his interviews with media outlets. However, industry analysts said SMIC hoped to use his ties to the industry for ASML's extreme ultraviolet (EUV) lithography machine, which was under the control of the United States.
Shortly after taking his new role, Chiang set about preparing for negotiations with ASML, reported China's news portal Sina in December 2020. Nearly one year later, however, Bo Shen, President of ASML China said in early November that they couldn't offer EUV lithography machines to Chinese buyers.
Eventually, Chiang realized he couldn't reach his tech ambitions despite his strategic insight, expertise, decades of industry experience in R&D and management, and global connections.
The 75-year-old expert said he was planning a trip back to the United States, with no other plans except a peaceful retirement, according to Taiwan-based Business Today.
Taiwanese Have Nothing to Do With Decision-Making: Industry Insider
In fact, Chiang, Liang, and Yong represented the potential for R&D in China's advanced chip manufacturing processes. Their participation made it possible for SMIC to crack the first echelon of semiconductor players in the world.
However, SMIC's failure to obtain EUV lithography also suspended Mong-Song Liang's plan of developing advanced chips. Like Chiang, Liang is likely going to leave SMIC upon completion of his job contract next year, though currently he continues to act as a Co-CEO, sources told Business Today on Nov. 17.
As a former senior R&D executive in TSMC, Liang exhibited outstanding ability in advanced chip manufacturing processes at SMIC. He helped his new employer improve 28nm chip yield, a quantitative measure of the quality of a semiconductor process. In the fourth quarter of 2019, SMIC announced it achieved 14nm chip volume production, becoming China's first player with advanced Integrated Circuit (IC) manufacturing equipment.
However, SMIC was identified as a communist regime military company on Dec. 3, 2020, by the U.S. Department of Defense pursuant to Section 1237 of the National Defense Authorization Act for Fiscal Year 1999. Half a month later, the U.S. Commerce Department's Bureau of Industry and Security (BIS) added SMIC and part of its subsidiaries to the Entity List involving critical technology export control, citing national security concerns.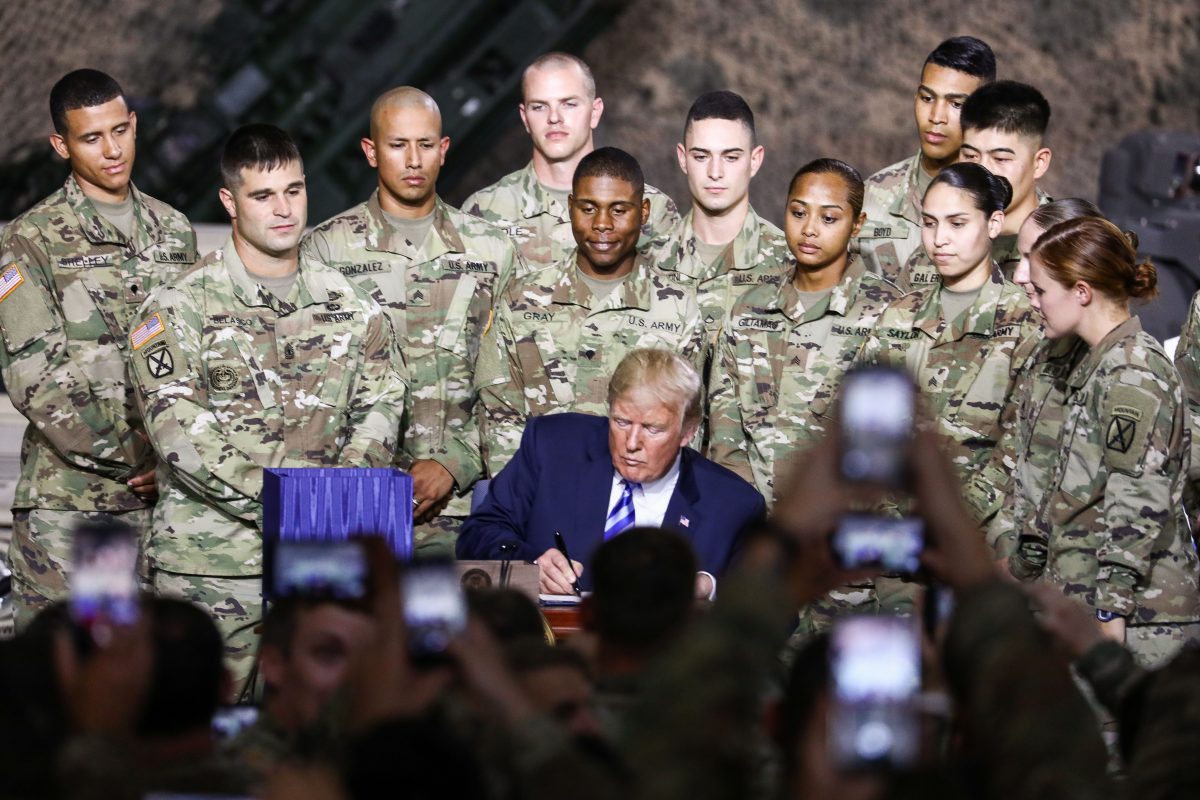 Therefore, the United States blocked SMIC from developing advanced chips below 10nm, rendering it unable to get the necessary EUV from ASML, which uses American technology.
In response to external changes, SMIC began to build plants in Beijing, Shenzhen, and Shanghai for 28nm or above from July 2020 to September 2021, as if making a shift back to mature technologies.
"You Taiwanese can be expected to help strive for a [better] yield," an industry insider told Business Today. "But decision-making is none of your business."
Taiwanese Industry Veteran Creates SMIC, Ends Up With Resignation
Before the arrival of the three executives there was Richard Chang, one of the earliest Taiwanese semiconductor experts working on Chinese soil.
Richard Chang, a graduate of National Taiwan University, earned his master's and doctor degrees respectively at the State University of New York at Buffalo and Southern Methodist University. He joined Texas Instruments Inc. in 1977. Twenty years later, he returned to Taiwan and became president of Worldwide Semiconductor Manufacturing Corporation (WSMC). In 2000, TSMC acquired fast-growing WSMC in a $5 billion blitz deal.
One year later, Chang led a team of hundreds of engineers from Taiwan and beyond and established SMIC in Shanghai, China, to compete with TSMC again.
The new chipmaker expanded quickly. Its IC technology progressed from original 0.18 micron, 0.14 micron, to 90nm, and finally stopped at 45nm in 2009 when it lost a lawsuit filed by TSMC on allegations of intellectual property theft.
According to an April 2005 report in EETimes, a U.S. electronics industry magazine, TSMC submitted outstanding evidence in a 72-page complaint that Marco Mora, vice president of SMIC Global Operations, sent an email to Katy Liu, then-TSMC's quality control program manager. In it, Mora claimed he had requested Liu to provide details on process flows from 0.35 micron to 0.18 micron, training programs, lab equipment layout, raw material specifications, a list of suppliers and equipment, among others.
The complaint said that SMIC couldn't have reached that incredible growth speed in terms of advanced chips without use of TSMC's technical and operational information.
Eventually, SMIC lost the six-year-long lawsuit. A jury ruled in November 2009 that SMIC had stolen and used TSMC's trade secrets. On Nov. 10 the same year, SMIC promised to pay $200 million in compensation to TSMC over four years and allowed TSMC to obtain approximately 10 percent of SMIC's shares. Moreover, a non-compete agreement between them banned Richard Chang from working in chip-related jobs for three years starting from 2010.
As part of a settlement deal, Chang had to bid farewell to SMIC, which he had founded and nurtured.
China's No. 1 Chipmaker Under Control of State-Run Firms
Losing the lawsuit, however, was not the last straw that crushed Chang, according to industry insiders. What really caused his resignation was when the CCP seeped deep into the fabric of the foundry.
As early as 2001, SMIC introduced Shanghai Industrial Investment (Holdings) Co., Ltd. (SIIC) and Beida Jade Bird Vocational Education, both of which have ties to the Chinese communist regime, according to a review of SMIC's 20-year history by industry watch group ICBANK. SIIC held 13.6 percent of SMIC shares, becoming the largest holder after its IPO in 2004.
Four years later, when the global financial crisis broke out, chip prices plummeted, causing significant loss to SMIC. The chip producer once again introduced a CCP state-owned enterprise Datang Telecom as a major shareholder to relieve pressure. In November, Datang Telecom acquired 16.6 percent of SMIC for $172 million, becoming its largest shareholder. Upon completion of the transaction, the newcomer won the right to nominate two directors in its nine-member board and one vice president.
For major shareholders, the former CEO Chang had already fulfilled his mission by the time the lawsuit failed in 2009, wrote an analyst in November 2017 on Gelonghui, a platform for Chinese investors seeking foreign opportunities.
"As long as others also from TSMC can drive SMIC up, why not? Nothing to lose!" said a professional manager who has been involved in SMIC's operation—saying what was apparently on the mind of SMIC's board of directors.
Ever since 2010, SMIC's decision-making has fallen into the hands of the CCP's state-owned enterprises like Datang Telecom and SIIC.
CCP's System Hampers Innovation: Columnist
Within the CCP's system, Hong Kong-based financial columnist Alexander Liao told The Epoch Times, "the Party regards Taiwanese tech elites as 'outsiders,' ready to kick them away from corporate leadership soon after they finish upgrading equipment in the plant."
State-run firms are not business entities with common sense, said Liao. Instead, they form an offshoot of the communist system. Internally, they have a Party committee or branch, which is empowered to decide on corporate development or personnel promotion. And CCP-controlled trade unions have a final say in extensive employee affairs.
As a politically exclusive organization, the CCP never trusts outsiders, including the majority of non-state-sponsored Chinese citizens who receive educations in the United States, let alone Taiwanese professionals who have never been brainwashed by the Party, Liao explained.
Instead, Taiwanese experts find in many cases that their years of experience in U.S. tech firms are incompatible with practices in CCP-style counterparts, he said.
"This shows one of the CCP's most vulnerable spots when it competes with the United States in the high technology field," added the columnist.
Views expressed in this article are the opinions of the author and do not necessarily reflect the views of The Epoch Times.