China's Alibaba 'Interested' in Buying Yahoo
October 4, 2011 1:36 am Last Updated: October 1, 2015 3:29 pm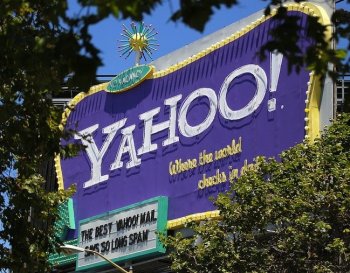 BUSINESS COMMENTARY
Struggling Internet giant Yahoo Inc. is considering its future strategy, and that could very well play into the hands of deep-pocketed Chinese Internet giant Alibaba Holdings Inc.
Jack Ma, the CEO of Chinese Internet commerce company Alibaba, said in a recent speech at Stanford University that his company would be "very interested in Yahoo" should the company opt to sell itself.
Yahoo, whose stock has dropped more than 20 percent since Jan. 1, recently abruptly fired its CEO Carol Bartz. The company's management is exploring all options for the firm, including a part or full sale of the Sunnyvale, Calif.-based company.
Bartz fell out of favor at the firm after years of underperformance where Yahoo trailed competitors Google Inc. and Microsoft Corp. in online advertising revenues. Chief Financial Officer Tim Morse is currently serving as interim CEO.
According to a Reuter's report, Ma is looking to spend most of the next year in the United States as Alibaba gears to expand its business—which could include purchasing a rival—into the United States.
Full of Irony
The irony of the situation is that Yahoo is currently 40 percent owner of Alibaba, and recent attempts by Alibaba to repurchase its shares from Yahoo were declined by Bartz, who no longer works for the company.
The elephant in the room is whether Yahoo would succeed should a merger occur and it becomes the first major Internet giant to be owned by the Chinese.
For decades, American Internet companies have entered the Chinese market with little success. Companies such as Yahoo and Microsoft have very small market shares, and are forced by the Chinese Communist Party to censor information or key words that it deems to be "sensitive."
After initially censoring its search terms and gaining a foothold, Google's Chinese website since 2010 has been redirected to Hong Kong, which is outside of China's censorship jurisdiction, after the company decided to no longer assist the regime in censoring information.
But Yahoo has faced some of the most pointed criticism regarding freedom of information as related to its Chinese operations. In 2005, China sentenced dissident Shi Tao as a result of IP information identified by Yahoo China.
It is not surprising that Chinese Internet companies are looking overseas for expansion—they are deep-pocketed and valuations are currently low in U.S. stock markets.
But are American Internet users willing to sign onto a rejuvenated Yahoo service which is owned by China, or is a Chinese-owned Internet company inherently an anathema?
It would prove to be difficult. Financial wherewithal aside, it is hard to fathom how a China-backed Yahoo could be a more attractive option than its current competitors Google and Microsoft.
Which means that in the end, Yahoo may not be in a better place.