News Analysis
Although China and Russia have announced a "no limits" partnership, with "no forbidden areas of cooperation," Beijing is unlikely to do anything to jeopardize its economic relationship with Europe and the United States, economists say, citing that China has long benefited from global integration and seeks to maintain the world economic order from which it currently benefits.
On March 2, China abstained from voting at the United Nations General Assembly for the unconditional withdrawal of Russian troops from Ukraine. And China's Foreign Ministry claimed that it firmly opposes any "illegal unilateral sanctions."
While the United States, the European Union, and other countries imposed various sanctions and export curbs on Russia, China on Feb. 24 approved imports of wheat from all regions of Russia.
In response to China's ambiguous attitude toward the invasion, the United States tries to force China to pick a side through potential punitive economic measures or export controls on certain technologies similar to that imposed on Russia, according to a State Department official.
If China "or any other country wants to engage in activity that would be subject to our sanctions, they'll be subject to our sanctions," the Wall Street Journal reported, citing a State Department official.
Chinese Exports
A report published on Feb. 28 by Neil Shearing, the chief economist at London-based research consultancy Capital Economics, said that although China is politically leaning toward Russia, it is unlikely to do anything to rupture its relations with the West.
"That wouldn't be in China's economic interests—access to global financial markets is more valuable than anything Russia can offer … Xi has much stronger reasons than Putin to avoid a complete rupture in relations with the West," Shearing wrote.
China has reaped massive benefits transforming itself into a global manufacturing hub. Its GDP per capita has increased from less than 5 percent of U.S. levels in 1990 to nearly 30 percent today. Hundreds of millions of Chinese people have pulled themselves out of poverty in the process. In contrast, GDP per capita in Russia has fallen from over 50 percent of U.S. levels in 1990 to just over 40 percent today, according to Shearing's analysis.

Thus, China and Russia have different interests concerning the global status quo. Beijing seeks to "[establish] its authority on the global economic order rather than dismantle it," and its current access to global financial markets is more valuable than anything Moscow can offer, Shearing wrote.
Although Moscow has strengthened trade ties with Beijing over the past decade as an important energy supplier, Russia's economic weight pales when compared to Western countries, Bloomberg reported. Western nations are much bigger export customers for China, major sources of technology and investment, and control China's access to the international dollar system.
Russia only received 2 percent of Chinese exports in 2021, far below the 17 percent to the United States, according to the Bloomberg report.
Technologies
In the fields of technology, China is reliant on ASML, a Dutch chipmaking equipment supplier, for its domestic chip manufacturing. However, in 2020, the Trump administration blocked ASML from selling its EUV (extreme ultraviolet) lithography systems—devices essential to making advanced microchips—to China on national security grounds. The efforts were carried over by the Biden administration, continuing the stance of the Trump White House.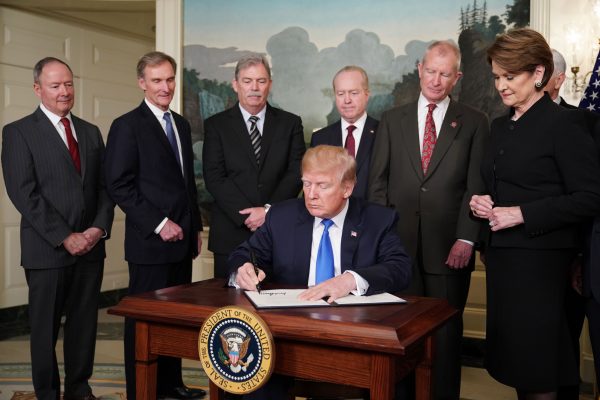 In the automotive sector, where China is now the world's largest auto market in both production and sales, around 80 percent of the chips needed for car engines and gearboxes rely on imports, according to Nikkei Asia. In aviation, China relies entirely on foreign-made chips for its regional airliner ARJ21 and the larger C919 aircraft, both of which use imported engines. In computer numerical controlled (CNC) machine tools—highly critical to advanced manufacturing—China relies on imports for 90 percent of its tech needs.
On Feb. 25, the U.S. Commerce Department responded to Russia's invasion of Ukraine by implementing a sweeping series of export controls restricting Russia's access to technologies and other items sustaining its aggressive military capabilities. These controls primarily target Russia's defense, aerospace, and maritime sectors, including semiconductors, computers, telecommunications, information security equipment, lasers, and sensors.
U.S. Commerce Secretary Gina Raimondo told The New York Times that Chinese companies that defy U.S. restrictions against exporting to Russia might be cut off from American equipment and software they need to make their products—another stern warning to Chinese companies.
China-based telecom company Huawei has experienced similar U.S. sanctions firsthand. The Trump administration in 2020 cut Huawei off from global supplies of chips and other electronics made with U.S. technology, crippling its prosperous and expanding mobile and broadband businesses worldwide.
SWIFT
China's economy and trade also rely heavily on the U.S. financial clearing system. Almost all financial institutions worldwide, including state-owned commercial banks in China, conduct transactions via SWIFT, a Belgium-based international fund transfer system. Although it is regulated by the European Union, the United States has significant leverage over it due to the dominance of the U.S. dollar. If China were to be subjected to U.S. financial sanctions, SWIFT might exclude Chinese banks, making it impossible for Beijing to settle foreign transactions.

A SWIFT ban was announced on Feb. 26 by the United States, the European Union, Canada, France, Germany, Italy, and the United Kingdom in response to Russia's military attack on Ukraine. On Feb. 28, the Russian ruble plunged nearly 30 percent against the U.S. dollar.
On Feb. 28, the exchange rate of the Russian ruble against the U.S. dollar plummeted by nearly 30 percent, while people in Moscow stood in long queues to withdraw cash from bank machines.
According to a 2020 report from Chinese securities firm Guotai Junan, if China is excluded from SWIFT, it could lose $300 billion in trade per year, more than $90 billion in foreign direct investment (FDI), and $80 billion in outward FDI annually.
Walking a Tightrope
On Feb. 28, the fourth day of Russia's invasion of Ukraine, China's State Councilor and Foreign Minister Wang Yi delivered a video address at a meeting to commemorate the 50th anniversary of the Shanghai Communiqué. Wang said, "Since the door of China-U.S. relations has been opened, it should not be closed again," signaling the Chinese Communist Party's (CCP) reluctance to rupture relations with the United States.

Chinese foreign ministry spokesperson Hua Chunying used the term "complex historical background" when addressing Russia's invasion of Ukraine, while Wang said that China "respects the sovereignty of all countries."
Beijing has continued to walk a cautious line on the Russia-Ukraine conflict, seeking to maintain its relationship with Moscow but unwilling to openly back either side, hoping to avoid tearing apart relations with the United States and Europe.
On March 2, China's banking regulator said it would not participate in Western sanctions against Russia.
Guo Shuqing, chairman of the China Banking and Insurance Regulatory Commission, claimed that the Western sanctions on Russia "don't have much legal basis."
However, on March 3, the China-backed Asian Infrastructure Investment Bank (AIIB) decided to put all activities relating to Russia and Belarus "on hold" due to the war in Ukraine. The CCP is the largest shareholder of AIIB, with a stake of over 30 percent, according to the official website.
Given that it holds 26.5 percent of voting rights, China has veto power over major decisions by the multilateral lender, which requires a 75 percent majority.