Reporters Fight With Web Police for Xinjiang Incident Photos and Videos
July 9, 2009 9:38 am Last Updated: September 29, 2015 4:56 pm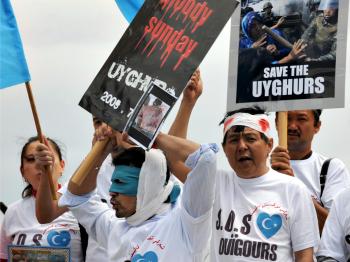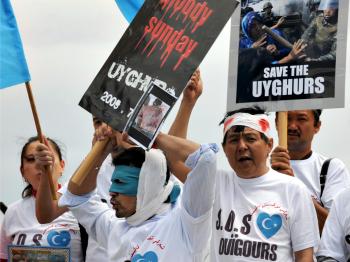 Amidst the violence in Urumqi, Xinjiang, Chinese bloggers penetrated the regime's Internet blockades and uploaded photos and videos to Web sites including Twitter and YouTube. They also sent text messages overseas, saying "Reveal truth to the world."
Many of the posts have already been deleted by China's Web police. In order to obtain original photos and information, reporters had to race with time against Chinese police.
According to Apple Daily, a publication based in Hong Kong, there were tens of thousands of messages and video clips sent to the Web, yet nearly all of them only survived for a few minutes before being deleted. Although Xinhua—the Chinese regime's mouthpiece media—published an article regarding incidents in Xinjiang on July 6, many journalists of pro-democracy Web media in China chose to seek original documents from online blogs and forums.
As pointed out by several Chinese bloggers, on the large search engines and forums, as long as sensitive words such as 'Urumqi' and 'unrest' were included, the Web page would be deleted.
The Internet in Urumqi was shut down starting midnight on July 6. As a result, the numbers of photos uploaded dramatically decreased and only limited information was able to be passed out through other means.

As of the afternoon of July 7, the Chinese Internet users were still unable to access Twitter, YouTube, and Google. A blogger said, "This time the censorship is really, really severe."
Most of the Web sites that remained uncensored simply republished Xinhua's articles and did not allow comments below the articles.
Asgar Can, vice-chairman of the World Uyghur Congress told AFP on July 8 that between 600 and 800 people died according to eye witnesses as a result of the struggle between ethnic Han and Uyghurs, who were labeled as "terrorists" by the state government.
Since the riots on July 7, the locals of Urumqi—in fear of recurring incidents—began purchasing stock food and drinks. As a result, food prices rose two to three times and stores gradually shut down as no more items were in stock.
According to Yang Jianli, president of Initiatives of China at Harvard University, the Chinese Communist Party (CCP) claims to generate stability and harmony among the Chinese people. Yet such a goal is unachievable without recognizing and respecting the peaceful grievances of its citizens.
"The CCP's tradition of intimidating, demonizing, and incarcerating people whose opinions, beliefs, or lifestyles are different from the Han Chinese model is counterproductive and promotes the very instability it claims to prevent. As a minimal first step, the CCP must cease its divisive and troubling behavior of stereotyping the Uyghurs as 'terrorists.' The Falun Gong practitioners as 'subversive,' and the Tibetan people as 'ingrates,'" he said in a news release.