With U.S. and Russian presidents set to meet in Geneva on June 16, the Chinese communist regime is highly concerned and is trying to win greater Russian support to counter the United States through a series of actions. Analysts believe it shows that China is very worried about Russia leaning toward the United States in U.S.-China-Russia relations.
Since June 2, Chinese state media Xinhua has run a series of articles claiming that China-Russia relations are "solid" and "resilient." China's Foreign Minister Wang Yi has also spoken directly with the Russian Foreign Minister as the regime tests the waters with its neighbor.
On June 4, despite Wang Yi emphasizing during a phone conversation with Russian Foreign Minister Lavrov that Sino-Russian relations have been "comprehensive," Lavrov had focused his comments on "strengthening anti-virus cooperation with China" and "economic recovery."
On June 5, Chinese state-run English media CGTN reported that during the online St. Petersburg International Economic Forum, when addressing the heads of major international news agencies, Russian President Vladimir Putin had said, "Russia-China relations have reached an unprecedented high level." However, according to international media reports, Putin had been specifically referring to an "unprecedented" oil deal signed with China in his comments.
Shi Shan, a U.S.-based China expert, told The Epoch Times, "The reason why the Chinese Communist Party (CCP) is trying its best to cozy up to Russia is that it is uncertain about the development of U.S.-Russian relations. Although Sino-Russian relations have improved in recent years, the Kremlin announced the first meeting between the heads of Russia and the United States on the 16th anniversary of strategic security consultations between Russia and China (May 25).
"The timing has made people wonder about Russia's intentions," he said.
Shi pointed out that Biden will take the opportunity of the G7 summit to discuss with Putin how to "restore the predictable and stable U.S.-Russian relations."
"Once U.S.-Russian relations improve, the CCP will not be able to continue to use Russia to contain the United States," he said. "The years of its efforts to play the China-Russia-U.S. triangle would be in vain. Therefore, the CCP's official media is intensively promoting Sino-Russian relations in an attempt to pull Russia closer."
U.S.-based current affairs commentator Wang He told The Epoch Times that Russia has also been constraining the CCP's overseas expansion. This is reflected in the fact that Russia on one hand has close relations with the CCP to boost its own economy and counter Western countries; on the other hand, it also has close relations with China's neighboring countries and Asia-Pacific countries to avoid over-dependence on the CCP and to contain China, he said.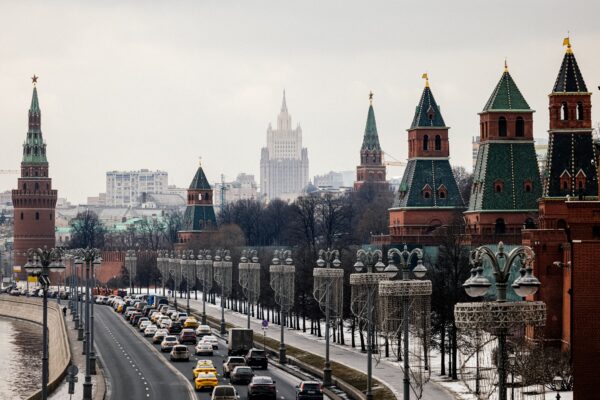 As for the relationship between the United States and Russia, Shi believes that the United States has always considered both Russia and China adversaries and has tried to contain both.
It's the United States and European Union's worst nightmare if Russia and China become allies, president and chief executive officer of the Atlantic Council Frederick Kempe wrote in April.
The United States and Russia have had frictions over many years as well as recently. For example in March, in an interview with ABC News, Biden agreed that Putin was a "killer," and would "pay a price for interfering with U.S. election." This triggered a diplomatic crisis between the United States and Russia. Putin reacted angrily to Biden's remarks, and recalled the Russian ambassador to the United States.
But at the same time, Putin also said that Moscow would not sever ties with Washington and would cooperate with the United States under conditions "favorable" to Russia. Shi pointed out that this demonstrates Putin's shrewdness. For example, on the Middle East issue, Russia has avoided direct conflicts with U.S. military operations multiple times.
Shi added, "At the moment, the United States intends to establish a good relationship with Russia. Apparently, Putin will use this as an opportunity to benefit more from the relationship with the CCP. After all, due to differences in systems and ideology, it's not easy for the U.S. and Russia to have really good relations."
Li Siqi contributed to this report.