The Chinese regime is planning to build more rocket sleds—used to test missiles, artillery, and aerospace equipment—at a military base in Inner Mongolia, according to internal Chinese government documents recently obtained by The Epoch Times.
Called Base 051, the site is operated by China's largest state-run defense company, China Ordnance Industries Group Corp. (Norinco). It has been testing weapons since 1965.
Few details are known about the secretive base.
The documents reveal the type of weapons that are being tested at Base 051, as well as the Chinese regime's development plans for the base until the year 2025—which include a "rocket sled center" that will have the capability to test out hypersonic weapons.
The projects will have a total budget of 23 trillion yuan (about $3.39 trillion).
"That NORINCO is investing in hypersonic-speed rocket sleds could indicate that it is now developing hypersonic weapons for new, much faster artillery rockets or even larger short-range ballistic missiles (SRBMs) than it recently has developed," said Rick Fisher, senior fellow at Virginia-based think tank International Assessment and Strategy Center, and an Epoch Times contributor.
"Such hypersonic weapons would be much more difficult to counter than current artillery and SRBMs and thus would be desired by the People's Liberation Army."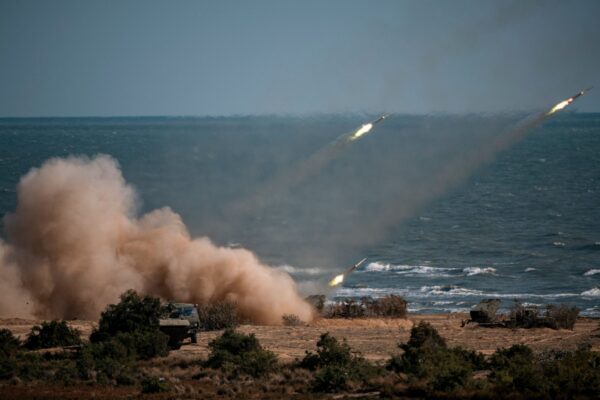 Background
In Chinese media, most reports only mention a rocket sled in Xiangyang city in central China's Hubei Province, while little is known about Base 051.
However, in May 2018, the mayor of the Alxa League in Inner Mongolia at the time mentioned in an administrative report that Base 051 has a rocket sled. Alxa League, located on the far western part of the region, also is home to a satellite launch center and a facility that tests and manufactures airships.
Weapons Testing
In an internal document that the Alxa League government sent to the central government's National Development and Reform Commission in May, the league reported "accomplishments" of the facility from 2016 to 2020.
"[Base 051] built medium- and long-range launch sites, air defense, anti-missile launch sites, and high-energy damage testing sites in the Alxa Left Banner," the document states.
The base also has zones for helicopter and drone testing, static explosion testing, and military exercises, while some 600,000 specialists used the site for testing weapons from 2016 to 2019, it stated.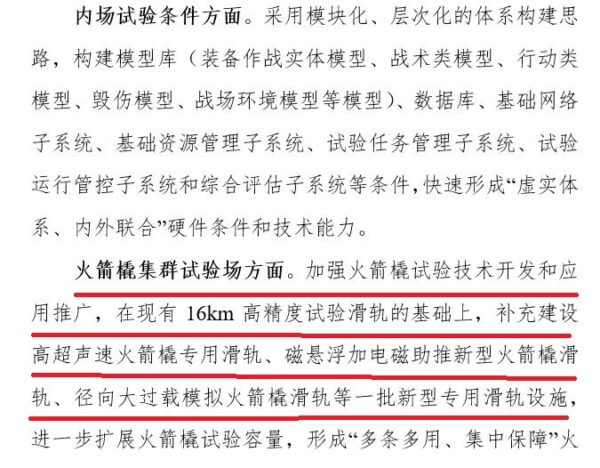 Plan
The document also detailed the base's 14th Five-Year Plan, from 2021 to 2025.
The base should develop the ability to test land-based and air-based weapons, such as missiles and rocket launchers that can reach ultra-long-range, the Alxa government states.
Ultra-long range has different standards depending on the weapon. For a rocket launcher, Chinese state-run media called one that can reach targets more than 400 kilometers (249 miles) away an ultra-long-range rocket launcher. Meanwhile, an ultra-long-range missile can reach a target that is 3,400 miles away.
The document also mentioned detailed plans for its rocket sleds.
The base's rocket sled platform is 16 kilometers (9.94 miles) long. But to "strengthen the technological development and application of rocket sleds," the document stated, the government will build more sleds, including a hypersonic rocket sled and a magnetic levitation rocket sled with electromagnetic boosters.
Magnetic levitation, or maglev for short, allows a vehicle to travel at high speeds while encountering little to no friction.
Building a maglev sled is "curious," Fisher says, as it could mean China is developing "a hypersonic speed scramjet-powered Near-Earth-Orbit spaceplane that might bomb Japan or Taiwan and then land at the large but still very underutilized Zhuhai International Airport." The Zhuhai airport is located in southern China.
A spaceplane is a vehicle that can fly like an aircraft in Earth's atmosphere and also navigate outer space like a spacecraft.
The Chinese regime sees the self-ruled state of Taiwan as part of its territory, and has threatened to use military force to bring the island under its control, while Japan and China also have competing territorial claims to the Senkaku islands located in the East China Sea.
"At such high speeds and high altitude, such a bomber would be very difficult to shoot down, and unlike a missile, could be reused for many missions," Fisher noted.

Budget
The budget for the new projects is 23 trillion yuan, with the funding coming from the central government.
The document also summarized the budget for 2020, which was 1.25 trillion yuan (about $184 million). Because the projects are secret and all contracts are classified, only the road construction costs would be recorded on paper as "fixed assets," which, for the year 2020, would be 19 million ($2.8 million). That means only about 1.52 percent of the actual budget would be counted as part of China's defense budget.
Officially, China says that its total defense spending is roughly $266 billion. But its true defense spending has long been questioned, since the regime is known for its lack of transparency. The details about the projects demonstrate how the defense budget is severely underreported.