Commentary
Last week, China's state-run tabloid Global Times ran an article, based on information from an inside source, which laid out the evidence that stood as the basis for sentencing Canadian national Michael Spavor to 11 years on spying charges in a case linked to Huawei. Spavor's trial was held in secret. The article caused quite a stir as this is the first time that information on Spavor's case was "leaked."
Spavor is one in a growing line of Canadians targeted by Beijing, to be used as political pawns, to get the Canadian government to change policy, or more often, interfere in its judicial system for the Chinese Communist Party's (CCP) benefit. Other Canadians include Robert Schellenberg, whose initial prison sentence was recently revised to the death penalty; and Michael Kovrig, a former Canadian diplomat whose sentence has not yet been announced.
What has not been much discussed is why this information was leaked now and what it actually means. To start with, the argument presented in the Global Times article is rather embarrassing. The Ministry of State Security has had their hands on Spavor since late 2018, and apparently, the best case they've been able to build against him is that he took photos of military installations or equipment, and shared those photos with friends in the mainland and outside of China. The military secrets that Spavor allegedly divulged are deemed second-tier state secrets. But Spavor could have just taken any random photos of an airport near the China-North Korea border where he happened to both live and work before he was taken into custody by Chinese authorities.
If the leaked information sought to build legitimacy for Spavor's conviction and imprisonment, it failed.
So what can be deduced from this information leak?
To start with, the CCP has walked a very thin line about making it clear that its actions are closely tied to the outcome of an extradition process in Canada regarding Huawei's Chief Financial Officer Meng Wanzhou (who is wanted by the United States). Hence, having this information "leaked" through the Global Times makes perfect sense. It should also be noted that only the English language edition ran the story, not the Chinese language one.
In reality, the Global Times article is actually not about Spavor at all, but rather about Kovrig. After sentencing Schellenberg and Spavor, Kovrig is now China's last card to play—his trial has concluded but his sentence has not yet been announced. So far, all of Beijing's actions have failed to sway Canada to intervene in the ongoing judicial process regarding Meng, nor has it managed to cause any serious divisions among the political parties in Canada. The outcome of Meng's extradition trial is set to be announced in October.
In December 2018, Meng was arrested at Vancouver International Airport on a U.S. extradition warrant. She is accused of being involved in a scheme to use the global banking system to evade U.S. sanctions against Iran. The two Michael's detentions were widely seen as a tit-for-tat response by the CCP over her arrest.
The leaked information, purportedly about Spavor, only briefly mentions Kovrig and that he allegedly worked with Spavor to carry out espionage activities. Kovrig is also accused of unlawful entry.
Kovrig could receive a far heavier sentence than Spavor, and this "information leak" is a warning shot against Canada of what is to come, unless the CCP sees meaningful support from the Canadian government to send Meng back to China. From the CCP's perspective, it makes perfect sense. If 11 years for Spavor, a businessman connecting China with North Korea, was not enough to sway Canada, maybe life imprisonment of Kovrig will be.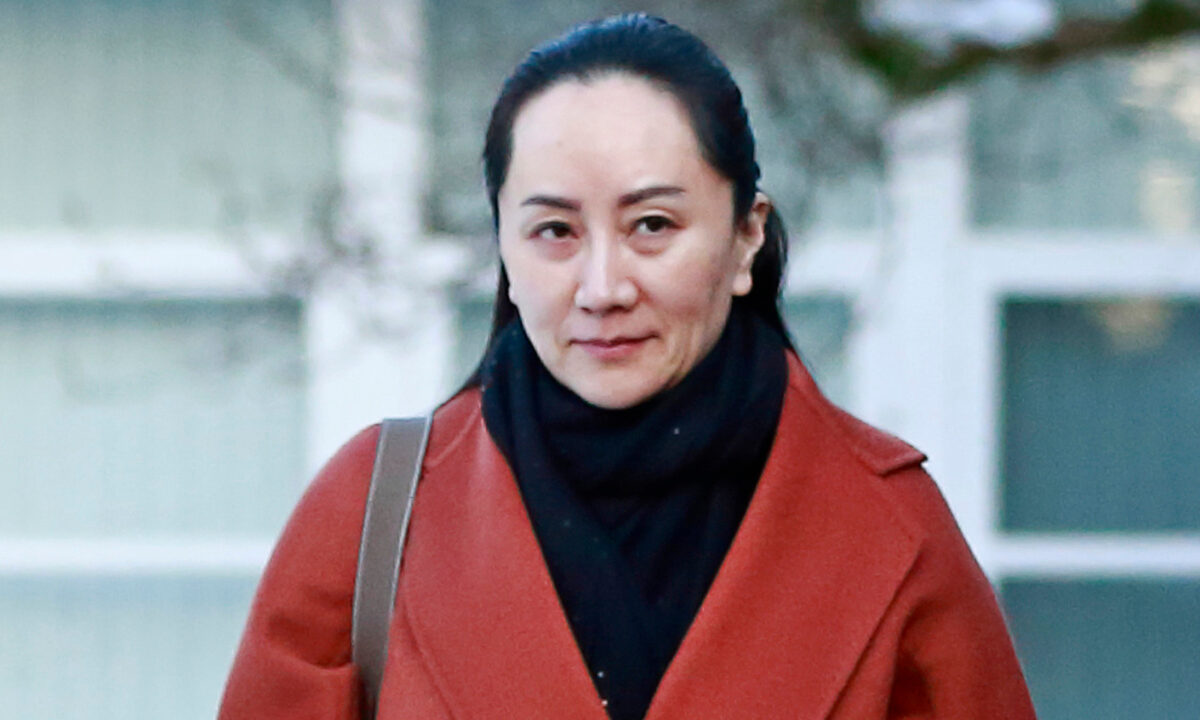 The problem for the CCP is that it is very unlikely that increasing the punishment for Kovrig will, or even can, change the behavior of the Canadian government. In fact, the CCP's thuggish behavior is only leading to ever stronger negative views among Canadians about the CCP, rallying their support behind their government and Canada's independent judicial system, which would make it politically difficult for the Canadian government to intervene, even if it wanted.
The leaked information is nothing but a desperate attempt by the CCP to use their last pawn. China has failed in its hostage diplomacy before, when they detained and disappeared Canadian couple Kevin Garratt and Julia Garratt in order to get Canada to stop the extradition of a Chinese spy to the United States. In this case, if Meng is indeed extradited back to the United States or locked into a prolonged appeals battle, we can expect the CCP to, despite the limited results that hostage diplomacy has brought them, continue to do more of the same. After all, the CCP has no other way to move forward, and by intentionally making Meng's trial such a high-profile case in China, the CCP has tied itself to its outcome.
Views expressed in this article are the opinions of the author and do not necessarily reflect the views of The Epoch Times.