China Telecom Shuts Out Skype Internet Telephony
September 15, 2005 12:00 am Last Updated: August 21, 2015 6:13 pm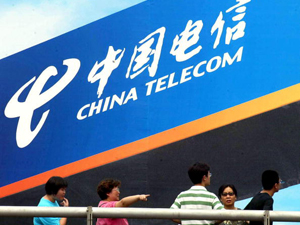 China Telecom has been reportedly attempting to shut out calls made through Skype, an internet phone service based in Luxembourg. China Telecom is China's biggest fixed-line telecommunications operator, and is one of only six Chinese telcos allowed to operate such VoIP (Voice over Internet Protocol)services. The company has not been able to completely restrict voice communication, but is reported to have blocked internet users from logging onto the Skype server.
The next step by the Chinese government to sabotage vocal communication over the internet will be to monitor online traffic volume and thereby decrease the quality of the users' voices.
According to a September 8 report by China's First Business Daily, a resident of Shenzhen named Mr. Wang tried to log onto Skype and encountered the error message "unable to connect to server." Mr. Wang dialed Shenzhen Telecom 10000, and was shocked to hear that he was blacklisted and would be fined if he tried to use the Skype Out function again.
A reporter from the First Business Daily called Shenzhen Telecom 10000 and was told by a technician that the company does not allow users to make internet calls. Shenzhen Telecom planned to disconnect any telephonic communication over the internet. The technician also said that when Shenzhen Telecom installed broadband for its customers, it would require them to sign an agreement to refrain from using internet telephony.
China Telecom has reportedly already made agreements with hardware and software suppliers to block internet calls. Partial implementation of the monitoring system is already in operation in major cities like Beijing, Shanghai, Guangzhou and Shenzhen. It is expected that full implementation will be ready in 2006 or 2007.
It appears that China Telecom sees Skype's internet telephony as a business threat. But Skype also protects the privacy of its users, which might also "threaten" the China Security Department.