China Sentences Blind Human Rights Activist To Over Four Years
August 25, 2006 12:00 am Last Updated: August 25, 2006 12:00 am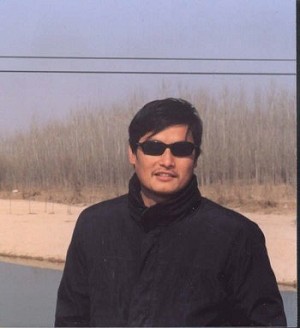 According to a telegraph report by Xinhua News Agency, Chen Guangcheng, a 34-year-old blind Chinese human rights activist, was sentenced on August 24, 2006 to four years and three months of imprisonment for "damaging property and disrupting traffic" by the Yinan County Court of Shandong Province, China. Chen, who is from Yinan County, Shandong Province, has drawn international attention and applause for defending the rights of farmers and blind people. After Chen publicly accused Chinese officials in 2005 of forcing late-term abortions in a population control drive, he and his family have been arrested, put under house arrest, and harassed by the police. Chen was arrested in March 2006 after several hundred villagers from Chen's village clashed with government officials and thugs hired by the officials who beat up Chen's neighbor.
The trial on Chen Guangcheng started on August 18, 2006 at the Yinan County Court. The court forbade Chen's attorney, Zhang Lihui, to enter the court and defend Chen. Meanwhile, Chen's other attorney, Dr. Xu Zhiyong, was detained by local police on charges of theft. The court appointed two attorneys from the local Bureau of Justice. The verdict was announced one week after the trial.
News of the sentence was reported by Xinhua News Agency in its subscribed news release, but there is no link to information regarding the verdict on Xinhua's news website. The three attorneys Chen Guangcheng selected for himself were not informed of the verdict.
According to Yuan Weijing, Chen's wife, three villagers were arrested together with Chen Guangcheng. After being coerced and tortured for 17 days by the local police, the three villagers were forced to admit that "Chen Guangcheng and Yuan Weijing instigated them to overturn the police vehicles," as stated in the verdict. The three villagers were secretly tried on August 18 and sentenced to a seven-month imprisonment, with a one-year probation. Yuan is now under house arrest and is at risk of further persecution.