China's flurry of recent investments in Israel is coming under close scrutiny. China's efforts to build ties with Israel are unusual given that the Middle Eastern country doesn't produce petroleum—one of the Chinese regime's primary categories of foreign imports.
A U.S. think tank recently warned that China's interest could be damaging, not only to Israel itself, but also to the United States.
The Hudson Institute, in a Nov. 5 article penned by senior fellow Arthur Herman, outlined China's ulterior motives behind the investments. "It is abundantly clear what China wants from its growing ties with Israel: high-tech leverage and a strong geopolitical presence in the Middle East," the article stated.
Annual trade between the two nations has now surpassed $11 billion, 200 times larger than the annual figure back in 1992, according to data from Israel's Ministry of Foreign Affairs. To put that in perspective, U.S. trade with China grew by roughly 20 times during the same period.
To boost ties, China has poured money into investments, from buying Israeli companies to funding infrastructure projects that could support trade routes for China. Some of the deals may involve military technology, and have geopolitical consequences that could threaten U.S. security, according to the Hudson Institute.
Commercial Technology
But China's core interests lie in acquiring Israeli technologies, illustrated by purchases of Israeli tech companies, including Alma Lasers, Natali HealthCare Solutions, and TravelFusion.
In 2013, China's publicly listed Shanghai Fosun Pharma Group invested $240 million to acquire about 96 percent of aesthetic laser company Alma Lasers. A year later, Jinpeng Group, a private company based in Guangzhou, acquired Natali, a developer of health-related electronic devices and apps, and Israel's largest private health care service provider, for about $100 million. In 2015, China's publicly listed company Ctrip, a travel agency based in Shanghai, acquired TravelFusion, a travel content aggregator, for $160 million.
Chinese internet giants such as Alibaba, Baidu, and Tencent Holdings are also seeking start-ups for collaborations that can assist them in building new technologies to compete with Apple and Google, according to the Hudson Institute.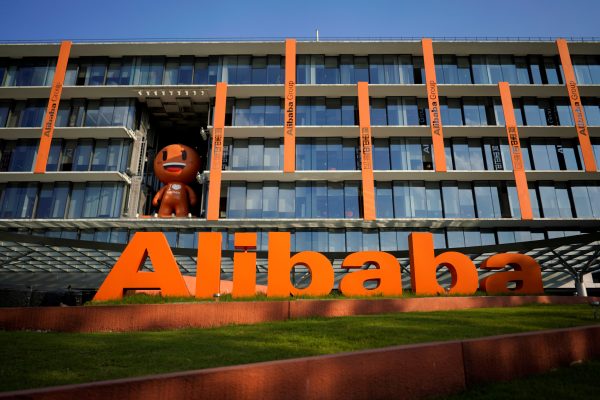 Deals of that kind benefit Beijing's agenda. According to a March 2014 article by state-run newspaper China Daily, Natali is a "quality cash cow" that could help Beijing "explore business opportunities in the elder-support industry in China and Southeast Asia."
Fosun Pharma found Alma Lasers an attractive acquisition because the Israeli company offered advanced medical equipment, according to a May 2013 article by the Chinese regime's mouthpiece, People's Daily. Such equipment is part of China's ambition to upgrade its manufacturing sector to produce high-tech goods.
Even with academic partnerships between the two countries' universities, the research serves China's national goals. For example, in 2016, Israeli's University of Haifa announced plans to build a joint laboratory at East China Normal University in Shanghai to research ecology, biomedicine, and neurobiology, entirely funded by Beijing, according to the Hudson Institute.
Biomedicine is one of the 10 sectors highlighted in the industrial plan "Made in China 2025"—which aims to transform China into a tech manufacturing powerhouse.
Military Tech
Aside from these commercial technologies, Beijing is focusing on Israel's strength in developing technology, with military applications that can serve China's defense and security needs, according to the Hudson Institute.
A good example of such advanced technology is the Harpy unmanned aerial vehicle (UAV), a drone designed to seek out and destroy enemy radar systems, produced by the government-owned Israel Aerospace Industries. Israel sold several models to China in the 1990s.
While the U.S. government didn't speak out against the Harpy sales, Washington voiced opposition when Israel planned to sell Harpy drones with new components to China in 2004, according to the Hudson Institute. These components, the U.S. government said, could be used to guide ground-launched missiles to target the self-ruled island of Taiwan, a U.S. ally. Israel eventually dropped the deal with China.
In 2017, China unveiled its own anti-radar UAV, named the ASN-301, which bore uncanny resemblances to the Harpy, in terms of its pusher propeller, length, and weight, according to Israel Defense magazine.
Currently, Israel boasts one of the world's largest and most advanced artificial intelligence and machine learning sectors, with no fewer than 430 companies, according to the Hudson Institute. Observers are worried that these technologies, both of which have military applications, could fall into the hands of China.
In 2016, Beijing established an innovation center called TechCode in Israel to encourage firms in those two sectors to enter the Chinese market.
The United States has concerns about China and Israel's deepening economic ties.
"The Pentagon is increasingly worried that artificial-intelligence capabilities acquired by Chinese firms through civilian investments or licensing deals could find their way into a new generation of Chinese weapons that would threaten American troops and American allies," said Lee Branstetter, professor of economics and public policy at Carnegie Mellon University, told the BBC in a July 2018 report.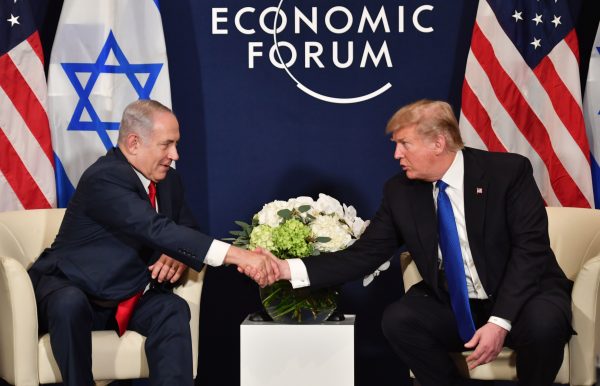 "American policy makers are haunted by the possibility that … Israeli technology will ultimately find its way into the hands of the Chinese military," according to the Hudson Institute.
Geopolitical Influence
Beijing also wants Israel to participate in its "One Belt, One Road" initiative (OBOR, also known as Belt and Road) to secure a "strategic foothold in the eastern Mediterranean as a whole," according to the Hudson Institute.
OBOR, unveiled by Beijing in 2013, seeks to establish land and maritime trade routes through infrastructure projects in more than 60 countries in Asia, Europe, Africa, and Latin America. One of the three planned maritime routes calls for the buildup of economic sea passages spanning China, Indian Ocean, Africa, and the Mediterranean Ocean.
Currently, China has signed two OBOR projects that involve infrastructure expansion at two Israeli seaports, Ashdod and Haifa. That's raised security concerns in both Israel and the United States.
Haifa is home to Israel's naval base with the country's main fleets, including nuclear-armed submarines, docked there. According to the Hudson Institute, Beijing has identified Ashdod, a cargo port south of Tel Aviv, as crucial for trade with Europe.
"The Chinese port operators will be able to monitor closely U.S. ship movements, be aware of maintenance activity, and could have access to equipment moving to and from repair sites, and interact freely with our crews over protracted periods," Gary Roughead, a retired U.S. admiral, told Newsweek in a Sept. 14 interview.
The two ports, as well as China's $2-billion OBOR investment in the "Red-Med project," a 300-kilometer (about 186-mile) rail linking the Israeli port city of Ashkelon to the Red Sea, all serve China's desired interests—gaining access to petrochemicals from the Middle East and tapping into potential consumer markets for China's exports in countries like Saudi Arabia and Egypt.