The China Iron and Steel Industry Association (CISA) revealed its "Cornerstone Plan" on Jan. 10, aimed at mining more iron ore domestically and reducing import dependence, as well as increasing equity mines and exploring scrap steel resources outside China. The plan is seen as part of China's long-term efforts to control iron ore pricing in the global market.
According to China Metallurgical News, CISA's "Cornerstone Plan" specifies supply targets for three major resources, scrap steel, domestic iron ore, and overseas iron ore, in 2025, 2030, and 2035 respectively. The plan, joined by major leading steel companies in China, has been submitted to the Development and Reform Commission, the Ministry of Industry and Information Technology, the Ministry of Natural Resources, and the Ministry of the Environment.
China's steel exports surged by 24.6 percent year-on-year in 2021, a sharp rebound after five consecutive years of decline, according to a volume table of major export commodities released by the General Administration of Customs on Jan. 18.
Meanwhile, China has reduced its imports, with official data showing a 3.9 percent year-on-year drop in iron ore and concentrate imports in December 2021.
China, as the world's largest importer of iron ore with an import dependence rate of over 80 percent, has been adjusting its strategy in the past years, in an attempt to gain further control over the global iron ore market.
More 'Super Giant' Steel Companies Created to Improve Bargaining Power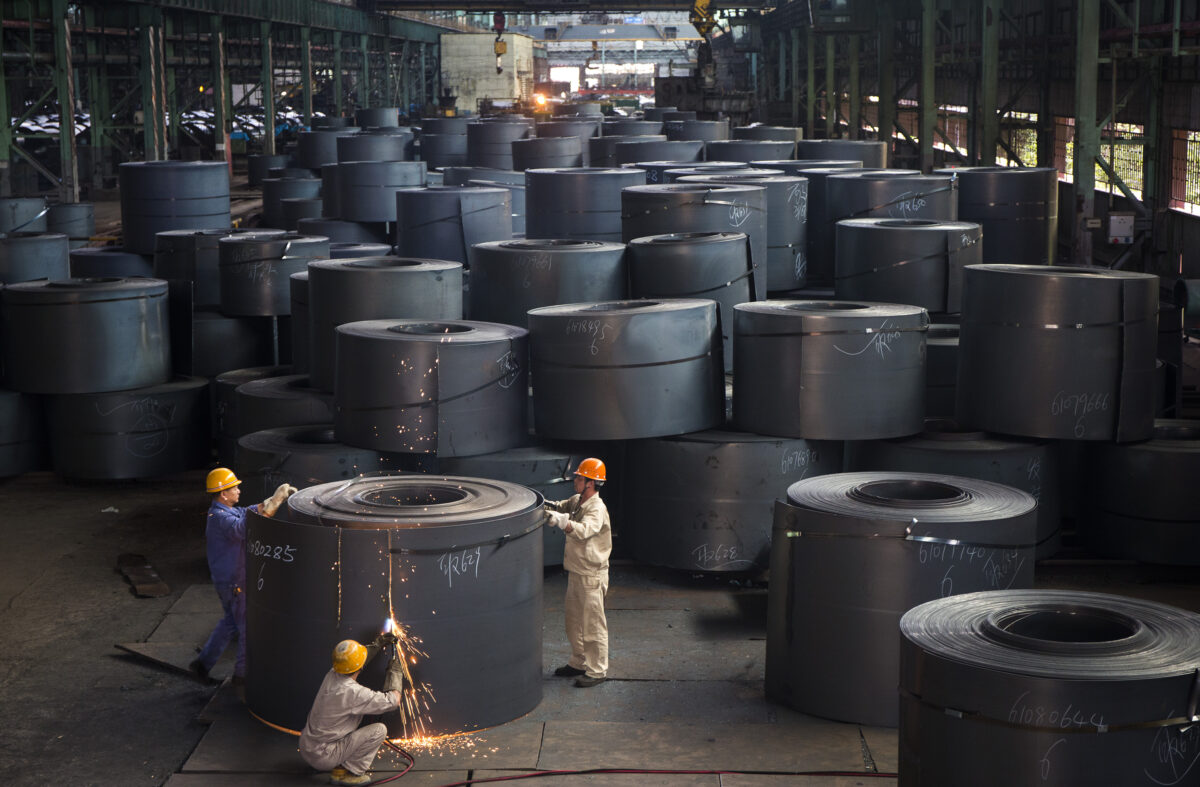 One way the Chinese Communist Party (CCP) attempts to gain a controlling voice and influence international resource procurement is to create more "super giant" corporations. Official media Securities Times quoted in January 2021 an executive of a Chinese steel company as saying, "If our top 10 steel companies can reach 60 percent industrial concentration, we can enhance our bargaining power when negotiating with foreign iron ore giants in the future."
Mergers and acquisitions in the Chinese steel industry began during the CCP's last five–year plan (2016-2020). The fourteenth five-year plan, that started in 2021, set up the raw materials industry as a critical target, aimed to "form more than five world-class advanced manufacturing clusters in the field of raw materials."
China Baowu Steel Group Limited (China Baowu) is one example used by the CCP, a company that claims to "be a global leader in the steel and advanced materials industry" on its official site.
Initially formed by the joint reorganization of the former Baosteel Group Ltd. and Wuhan Iron and Steel (Group) Corp. in Dec. 2016, China Baowu grew at an astonishing pace by a concessive merger with Masteel Group in Sep. 2019, merger with Taigang Group in August 2020, the take over of China Steel Corp. in Oct. 2020, and by controlling Chongqing Steel in Dec. 2020. As a result, within 4 years China Baowu swelled into a "super-giant" in the world steel industry.
China Chengxin Credit Rating Group, based in Beijing, said in its outlook analysis of China's steel industry in January that restructuring and consolidating domestic steel companies are conducive to industry concentration, and the booming productivity in the southeast coast region will change competition patterns, thus promising to further enhance the procurement voice and cost control ability of Chinese leading steel companies.
Chinese Steel Companies in Other Countries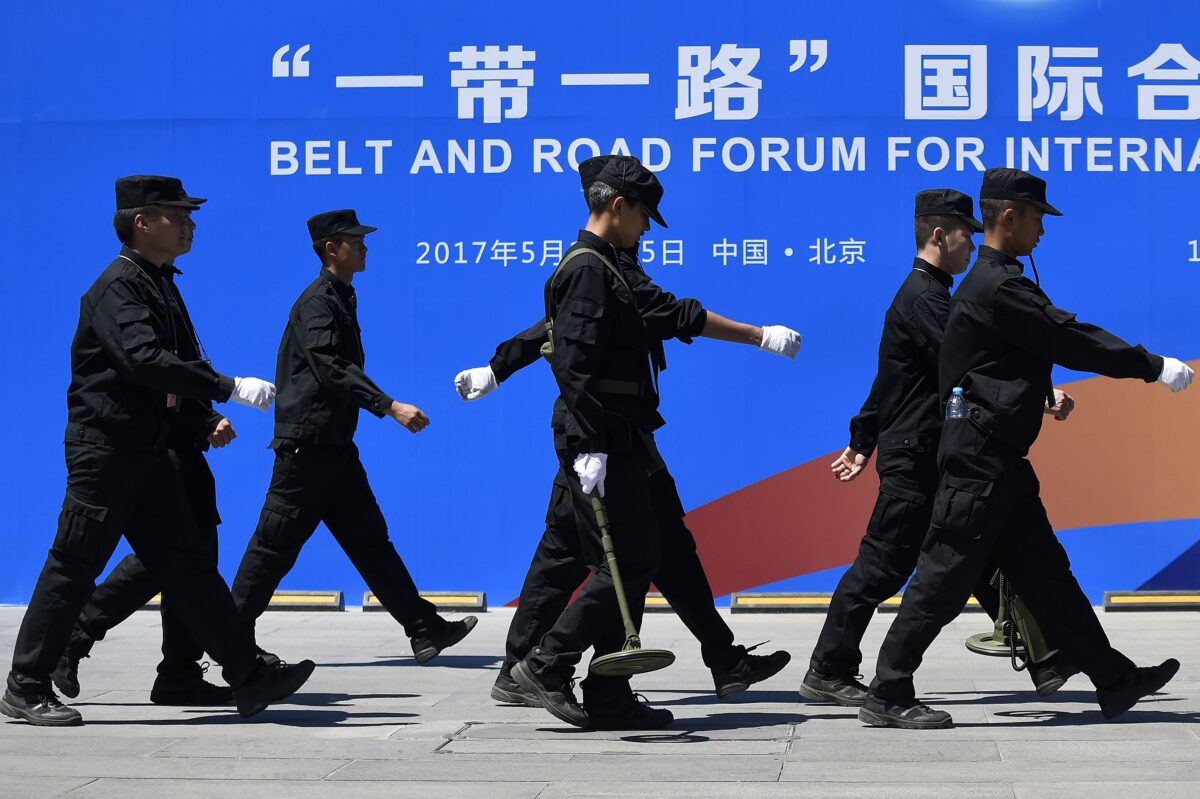 Chinese steel companies are encouraged to develop outside the country to resolve excess productivity and keep emissions out of China, according to an opinion article released on Feb. 4, 2016, by China's State Council.
"Many Chinese energy-consuming companies have built some of their smelters in Southeast Asia and other 'Belt and Road' (BRI) countries to produce overseas," Katherine Jiang, a financial analyst in Hong Kong, told The Epoch Times. The BRI is an infrastructure project promoted by the CCP as part of its aggressive expansion outside its borders.
In this way, instead of importing iron ore to China, these companies can process it at smelters built abroad, and then import the metal back to China. "This will kill two birds with one stone as planned by the CCP: reducing domestic energy consumption and pushing the internationalization of the renminbi [Chinese currency] if it is settled in renminbi," Jiang said.
On Jan. 20, 2021, China Baowu announced its target for carbon peak by 2023, carbon reduction of 30 percent by 2035, and carbon neutrality by 2050.
Baoshan Iron & Steel Company Limited is one of seven listed companies of China Baowu. On Sep. 9, 2021, Baosteel announced a memorandum of understanding with the Saudi Arabian National Oil Company Saudi Aramco.
Both sides will cooperate to build a world-class, full-process, thick plate plant, which refers to the process of ore smelting, iron and steelmaking, followed by continuous casting, hot rolling, and other processes until the final product is made into a thick plate. The announcement said that the cooperation intention is in line with the CCP BRI program.
The cost of steel production in countries in the BRI is significantly lower than in China due to the relatively low cost of raw materials, labor, land, and lower taxes. According to China Baowu's official website, there are already Chinese company-led steel projects in southeast Asia alone with an annual production capacity of 54 million tons.
China Incurs Anti-dumping Cases Internationally
Chinese steel companies with operations abroad have been under investigation for dumping. As of September 2020, China is facing 15 steel-related anti-dumping investigations from the European Union and Australia, Thailand, the United Kingdom, and the United States, and 13 anti-dumping investigations in 2019, according to South China Morning Post.
According to Zhonglun Law Firm in 2021, China will continue to be a major respondent in global trade remedy investigations, based on products in various industries. Trade remedy refers to the use of anti-dumping, anti-subsidies, and safeguards by WTO member countries in order to maintain fair trade and normal order of competition, and to provide relief to domestic industries in the event of damage caused by dumping, subsidies, or excessive growth of imported products.
On Jan. 6, the Pakistan National Tariff Commission announced the first affirmative anti-dumping sunset review decision on Cold Rolled Coils/Sheets originating from or imported from China, to continue to impose anti-dumping duties on the Chinese products involved in the case for a period of five years
Starting on Dec. 25, 2021, Malaysia imposed anti-dumping duties on prestressed concrete steel wire strands, or PC strands, imported from China, reaching 21.72 percent, for five years according to S&P Global Platts, a commodities and energy information provider based in London, on Dec. 28, 2021.
China Reduces Domestic Crude Steel Production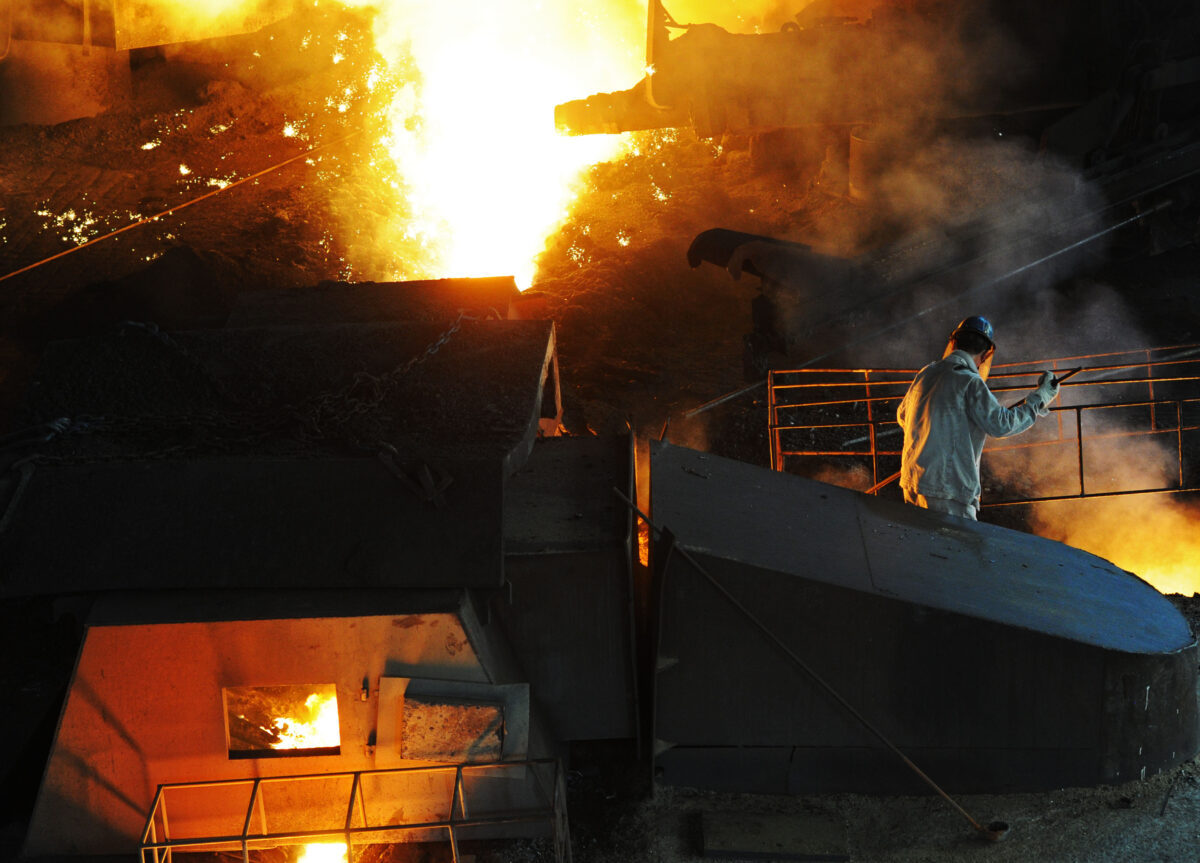 In its fourteenth five-year plan, the CCP states that from 2021 to 2025 the production capacity of crude steel, cement, and other crucial raw material bulk products will be reduced, not increased.
Since 1996 China's steel production capacity was top in the world. In 2020 China produced 1.053 billion tons of crude steel, accounting for 57 percent of global production; but in 2021 product decreased to 1.033 billion tons, down about 32 million tons or 3 percent from the year prior, according to Chinese official data.
Reduction in crude steel production is a stated policy of the CCP to reduce dependence on imported iron ore, said state-run Economic Daily in a Jan. 21 article titled "Controlling Crude Steel Production is a Must."
According to the article, Chinese enterprises lack pricing power over upstream raw materials in the global iron ore market, and profits from the steel manufacturing cycle are easily eroded by the rising cost of raw materials, which is both a loss and a failure in quality development.
Since China relies heavily on imported iron ore, imported raw materials should be prioritized for steel products that are in high domestic demand. However, if these imports at a high price are used to produce crude steel products for foreign countries, it means that profits are taken by foreign mines, while the emissions are left in China, the official article said.
China's Tariff and Taxation Commission abolished export rebates on some steel products, and raised the export tariffs on chromium and high purity pig iron to 40 percent and 20 percent, respectively, effective Aug. 1, 2021. Additionally, export rebates on cold-rolled and coated plates, electrical steel, and petroleum pipes have been dropped, meaning export rebates on most steel products have been returned to zero.
Another reason for China to reduce crude steel production is concern about carbon emissions. In 2020, China's steel industry accounted for about 15 percent of the country's total carbon emissions and more than 60 percent of the world's total carbon emissions from steel according to data by National Statistics Bureau.
Views expressed in this article are the opinions of the author and do not necessarily reflect the views of The Epoch Times.