The Chinese Communist Party (CCP) on July 13 sanctioned four American officials and a U.S. entity, days after the United States punished CCP officials linked to the persecution of Muslim minorities in China.
Chinese officials said they were sanctioning Sens. Ted Cruz (R-Texas) and Marco Rubio (R-Fla.), Rep. Chris Smith (R-N.J.), and Sam Brownback, the ambassador at large for international religious freedom. The U.S. Congressional-Executive Commission on China also was included.
The state department denounced the move. China's retaliatory measures "further demonstrates the CCP's refusal to take responsibility for its actions [in Xinjiang]," a department official said on July 13.
"There is no moral equivalency between these PRC [People's Republic of China] sanctions and actions taken by countries holding accountable CCP officials for their human rights abuses," they added.
Rubio wrote on Twitter: "The Communist Party of #China has banned me from entering the country. I guess they don't like me?"
Cruz said in a statement: "The Chinese Communist Party is terrified and lashing out. They forced over one million Uighurs into concentration camps and engaged in ethnic cleansing, including horrific forced abortions and sterilizations."
"Unfortunately, I don't have plans to travel to the authoritarian regime that covered up the coronavirus pandemic and endangered millions of lives worldwide," he added.
Smith says that state-run outlet Global Times previously threatened "countermeasures" against him for his advocacy work targeting China's human rights abuses.
"Two weeks ago, I was briefed by the FBI that the threat was real and the CCP's action could take many forms, from bribes to social media disinformation and … visa denial," he said in a statement.
"When COVID-19 abates, I was/am planning a trip to Hong Kong, Beijing, and Urumqi, the capital of Xinjiang," he added. Smith didn't clarify whether those plans have been canceled.
"We must continue to stand with the Chinese people against an increasingly authoritarian Chinese government that represses legitimate desires for liberty and justice," he said.
Brownback didn't immediately respond to a request by The Epoch Times for comment.
The members of Congress targeted by the sanctions have vocally opposed the CCP's treatment of Uyghurs, a Turkic Muslim ethnic group being persecuted by the communist regime. At least 1 million Uyghurs are detained in internment camps in China's far-Western region of Xinjiang.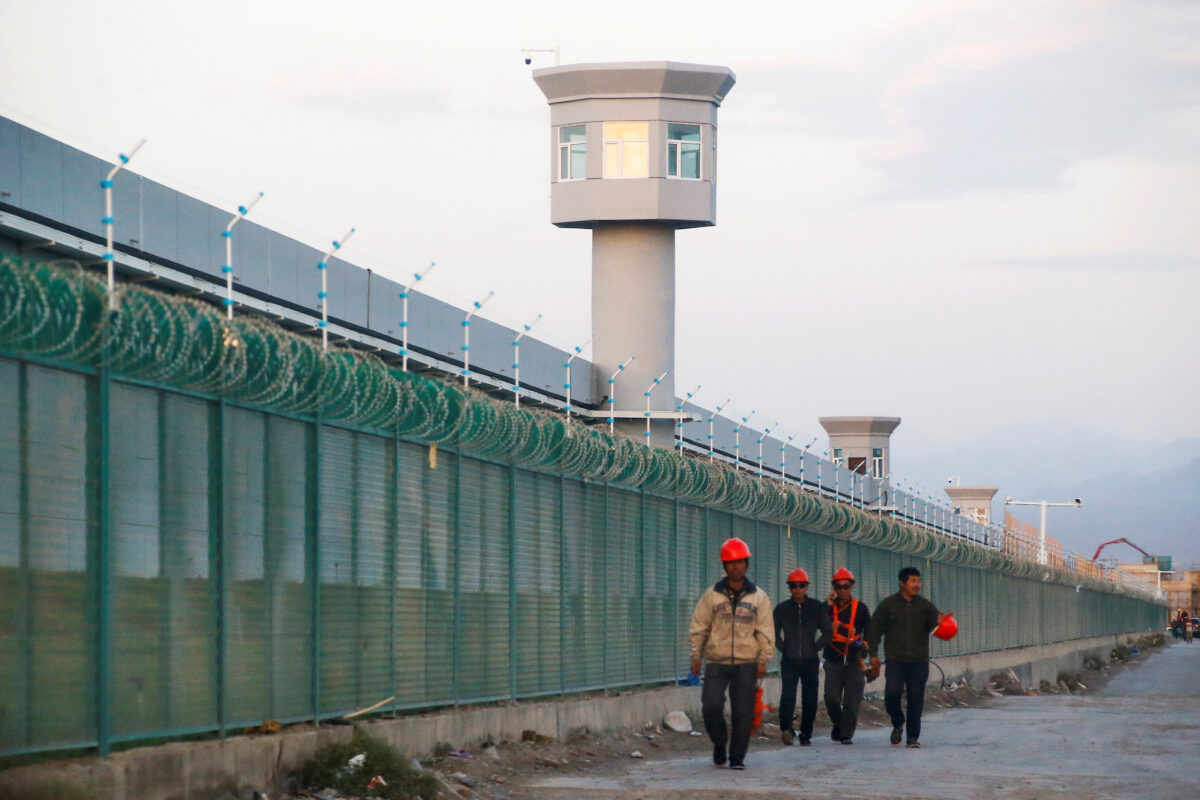 Smith this month called for action after a report alleged that Beijing was forcibly sterilizing Uyghurs. Rubio and Cruz have pushed legislation that would punish the actions of CCP officials in Xinjiang, home to roughly 11 million Uyghurs.
The United States last week announced sanctions against Chen Quanguo, the Party secretary of the Xinjiang region. Also sanctioned were Zhu Hailun, a former deputy Party secretary of the region; Wang Mingshan, director of the Xinjiang Public Security Bureau; Huo Liujun, former Party secretary of the bureau; and the bureau itself.
Brownback praised that move, saying it served as "accountability a long time coming." The sanctions show the Trump administration "will protect religious freedom at all costs," he said.
China's foreign ministry spokeswoman Hua Chunying told reporters on July 13 that affairs in Xinjiang are "purely China's internal affairs," without elaborating on what the sanctions entail. "The United States has no right or grounds to interfere."
This article has been updated to include comments from the U.S. State Department and Rep. Chris Smith.