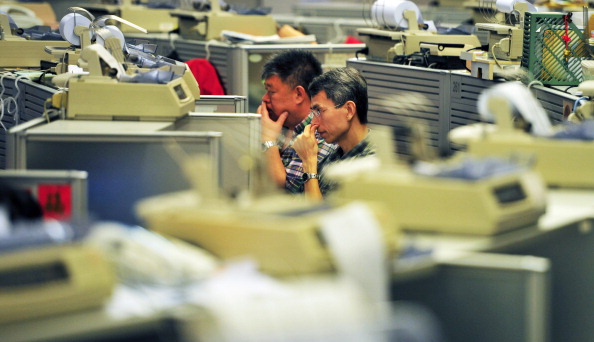 If Greece leaves the Eurozone currency bloc China's export growth could drop by around 4 percent, and its GDP could be reduced to around 6.4 percent, according to Peng Wensheng, chief economist with the China International Capital Corporation (CICC), one of the country's largest investment banks.
Peng published his views in an opinion article hosted on Sina's Finance website. Sina is a major Chinese web portal.  
Greece has recently resorted to a transitional government after its most recent elections failed to form a coalition. It has been widely projected that the far-left, anti-austerity party SYZRIA will take most of the seats in parliament, possibly jeopardizing the European Union-International Monetary Fund-backed bailout of the country and may force the debt-ridden country out of the common currency bloc. 
During a May 15 press conference, the China Ministry of Commerce announced that due to the impact of Europe's sovereign debt crisis, EU investments have "declined greatly" at nearly 30 percent.  Peng from CICC says that China's foreign direct investment (FDI) has seen a six month wane. 
China's Foreign Trade Report for Spring 2012, released late April by the China Ministry of Commerce, indicated that the rate of growth of China's exports to Europe fell to 6.5 percent during the fourth quarter of last year, from 18.2 percent in the previous quarter.
Meanwhile, Chinese exports to the EU decreased 1.8 percent, with a nearly 30 percent decrease in exports to Italy. Overall exports to the United States and Japan were deemed stable, with increases of 12.8 percent and 10.3 percent, respectively, the report said.
With an increasing number of economic failures, the European debt crisis has spread to the real economy, according to Peng. He suggested that turmoil in European countries' economies could have a domino-like effect in hurting China's export business and lead to a rupture in the capital chain, meaning that businesses may not receive money. 
Earlier this year, the International Monetary Fund warned, "China's growth rate would drop abruptly if the Euro area experiences a sharp recession." Economist Yao Wei of the French bank Societe Generale in Hong Kong also predicted that Chinese exports may be harmed by Europe's debt woes, causing export growth to drop to the single digits.
Read the original Chinese article. 
chinareports@epochtimes.com
The Epoch Times publishes in 35 countries and in 19 languages. Subscribe to our e-newsletter.