China and Russia are aligning against the United States and its allies regardless of the absence of an official treaty between Beijing and Moscow, according to one expert.
"This may be a marriage of convenience, but sometimes that'll be enough to cause the civilized world a lot of trouble," said Grant Newsham, a senior fellow with the Center for Security Policy think tank.
"They've already got an alliance of sorts … there's a real cooperation between these two dictatorships."
Newsham delivered the comments during a Sep. 13 interview with NTD, a sister media outlet of The Epoch Times. The interview comes just days ahead of a face-to-face meeting between Chinese leader Xi Jinping and Russian President Vladimir Putin.
Chinese and Russian diplomats have said that the leaders will use the occasion to discuss Ukraine and Taiwan, as well as to plan how to best change the trajectory of the international order.
Experts like Newsham are concerned that more increased cooperation between the two powers is on the horizon.
"The thing to always keep in mind that, while they may not have signed an agreement, this is definitely a meeting of the minds between two countries which have nothing good in store for democracies and freedom," Newsham said.
The Putin-Xi meeting also follows closely behind a Ukrainian counteroffensive that reclaimed a tenth of the territory occupied by Russian forces. As such, Putin may be more eager than before to cement ties with the Chinese Communist Party (CCP), even if it means doing so as a junior partner.
For Russia, the meeting is an opportunity to demonstrate to the world that it is not isolated. For the CCP, it offers the chance to champion a China-led alternative to the rules-based international order.
According to Newsham, it is yet another symbol of the growing alliance between the two powers and another indicator that China is more than willing to provide cover for Russian aggression.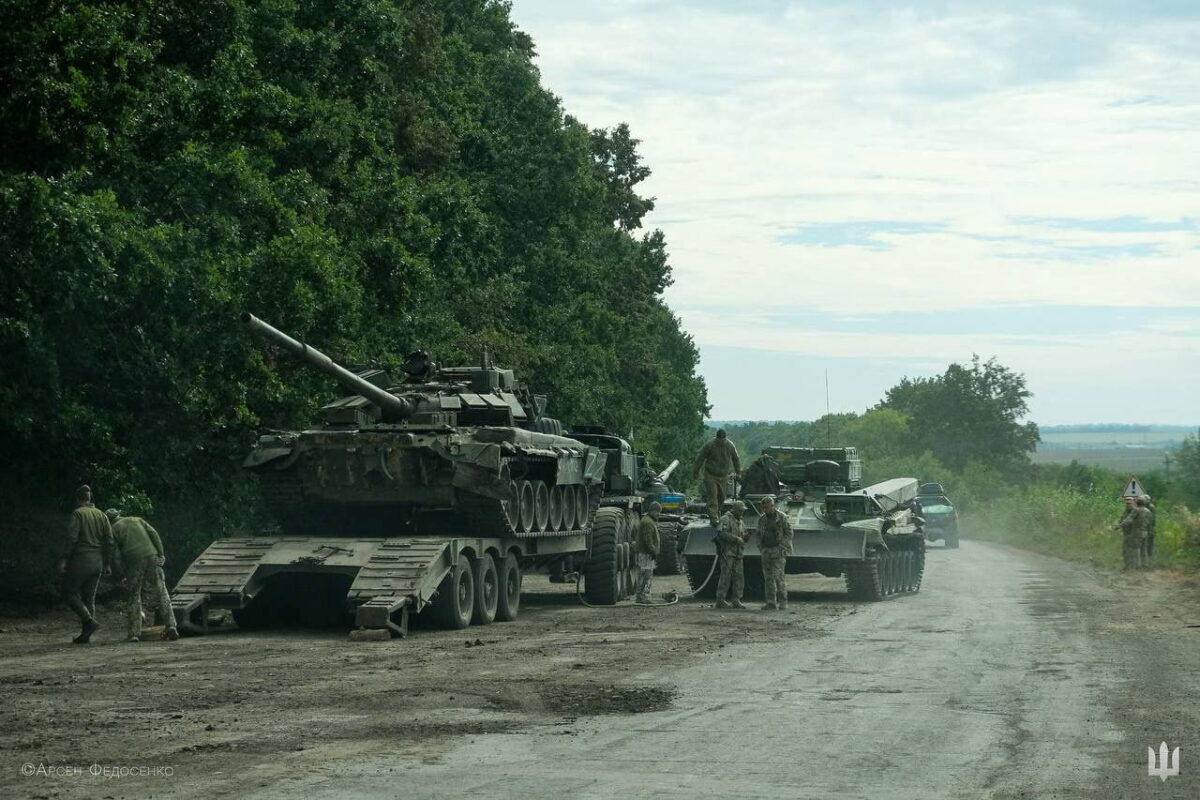 "When the attack started on Ukraine, the Chinese actually issued orders to their Propaganda Ministry and the [media] outlets to not say anything bad about Russia, because when the time comes with Taiwan, we all want the Russian support.
"So this willingness to keep mouths closed, and to call the Russians out for what they've done, that is immensely valuable to the Russians."
Moreover, Newsham said that the CCP was watching and learning from Russia's strategic fumbles in Ukraine, and using its newly gleaned observations to prepare for its own invasion of Taiwan.
"[The CCP] have been watching this assault from the very beginning and calculating how it would actually work with Taiwan and what didn't work out well for the Russians. That's been pretty obvious," Newsham said.
To that end, Newsham cautioned that CCP leadership would not see the many failures of Russia in Ukraine as a reason to refrain from war with Taiwan but would rather believe itself capable of performing better.
"Unfortunately, what the Chinese will do is they will look at what they think the Russians did wrong, and they'll try to do it better, or do it differently," Newsham said.
"I don't think this really changes Xi Jinping's mind about taking and enslaving Taiwan if he can."