China Rushes Vaccines to Combat Swine Flu Spread
July 31, 2005 12:00 am Last Updated: July 31, 2005 12:00 am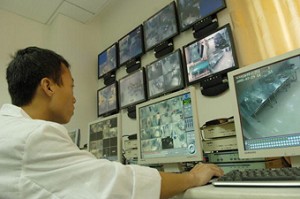 BEIJING – China on Sunday rushed the first batch of swine flu vaccine to the southwestern province of Sichuan, where an outbreak of the disease has killed 34 people and left 28 in critical condition.
Vaccines for 350,000 pigs were flown to Chengdu, the capital of Sichuan, where the infection has swept through about 100 villages, Xinhua news agency reported.
It said vaccines for a total of 10 million pigs were being produced to combat the disease, which is contracted from slaughtering, handling or eating infected pigs.
Pork is China&#039s favourite meat and the country consumes more of it than anywhere else in the world. Of 618 million pigs slaughtered in 2004, Sichuan accounted for about 14 percent.
About 50,000 health workers and officials have been sent to the province to inspect every pig and to educate poor farmers not to slaughter sick pigs or eat their meat.
A Health Ministry statement on Saturday said Sichuan had notified 174 confirmed or suspected cases of Streptococcus suis bacteria, or swine flu. State media carried no reports on Sunday of further infections.
The outbreak has forced Sichuan to suspend all exports of chilled and frozen pork from Ziyang city and surrounding Neijiang prefecture to Hong Kong, which said on Sunday that another resident had contracted the disease.
It was the second local case in two months and took to 11 the number of infections reported to the city&#039s Centre for Health Protection since May 2004.
The latest case involved an 84-year-old man, who was admitted to hospital with fever and knee pain. He was in stable condition.