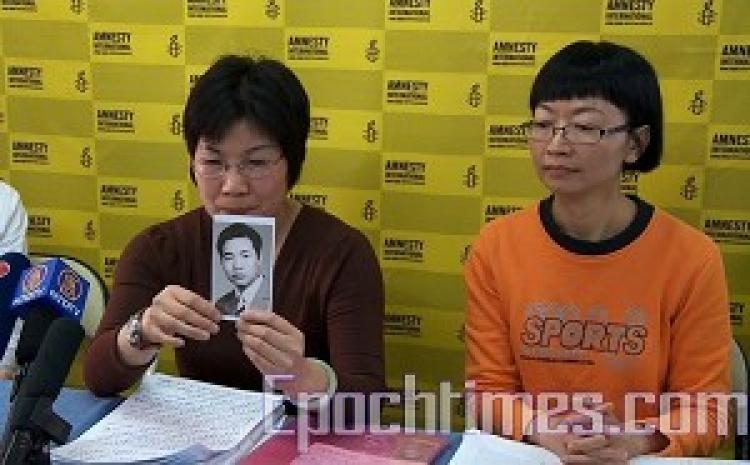 HONG KONG—Amnesty International (AI) issued its annual report on March 24, 2009, stating that the world saw 2,390 executions in 2008. As in years past, China remained on top of the world execution list. At least 1,718 people were executed in China last year, which is over 70 percent of the global total.
AI emphasized that because the Chinese government blocks such information, the real number is believed to be even higher. "Beijing has never announced any statistics on the number of executions," said AI's Hong Kong spokesman, Luo Yingzi, who spoke at a recent press conference. In addition, because the regime lacks proper legal procedures, the cases of physical torture cases have also increased.
Luo also pointed out that many executed criminals didn't receive fair trials. "Many trials conducted in China rely on confessions obtained through torture," she said. "These individuals didn't have legal representation, or were unable meet with family members. Circumstances like these leads to unfair trials."
Current U.S. resident Zhuo Xiaohong shared her brother's story at the press conference. She explained that her brother Zhuo Xiaojun was wrongfully executed in December 2008 after spending 20 years in prison in China.
China's death penalty issue is made more controversial by its close association with the prevalent practice of harvesting and selling organs from executed prisoners. China's Vice Minister of China's Ministry of Health Huang Jiefu disclosed in 2008 that China conducted over 85,000 organ transplants nationwide, making it the second largest organ harvesting country, next only to the U.S. The ministry's recently published "Handbook of Liver Transplant" claimed that the there are 3,000 to 3,500 liver transplant surgeries in China every year—the second highest in the world.
However, voluntary organ donation hardly exists in China since Chinese tradition is strongly averse to organ removal after death. Many are concerned with China's surge in organ transplant surgeries since 1999 and question the sources of the organs.
An even more disturbing fact is that the number of organs used in China far exceeds the number of reported executions. According to AI records, China executed an average of 1,616 people annually from 2001 to 2005. However, between 2001 and 2005, the number of transplant surgeries was an enormous 60,000.
Explanations for the discrepancy between organ and execution numbers can be found in an investigative report on China's secret organ harvesting program coauthored by former Canadian MP David Kilgour and Human Rights Lawyer David Matas.
In the report, first published on July 20, 2006, the two authors presented the results of their two-month investigation.
"We have concluded that the government of China and its agencies in numerous parts of the country, in particular hospitals but also detention centers and 'people's courts', since 1999 have put to death a large but unknown number of Falun Gong prisoners of conscience," states the report. "Their vital organs, including kidneys, livers, corneas and hearts, were seized involuntarily for sale at high prices, sometimes to foreigners, who normally face long waits for voluntary donations of such organs in their home countries."
Read original article in Chinese.