Britain has been offered a toolkit of practical policies that it and other democracies can use to stand up to the increasingly aggressive Chinese Communist Party (CCP) and tackle China's egregious human rights abuses.
The potential policy solutions to counter China's aggression, as well as its influence, were set out in a report (pdf) published by the China Research Group (CRG) on Tuesday.
They include the formation of a "D10" coalition of leading democracies, Magnitsky-style sanctions against CCP human rights abusers, legal aid for British Nationals Overseas (BNO's), and the creation of a new law to protect Hong Kong's autonomy.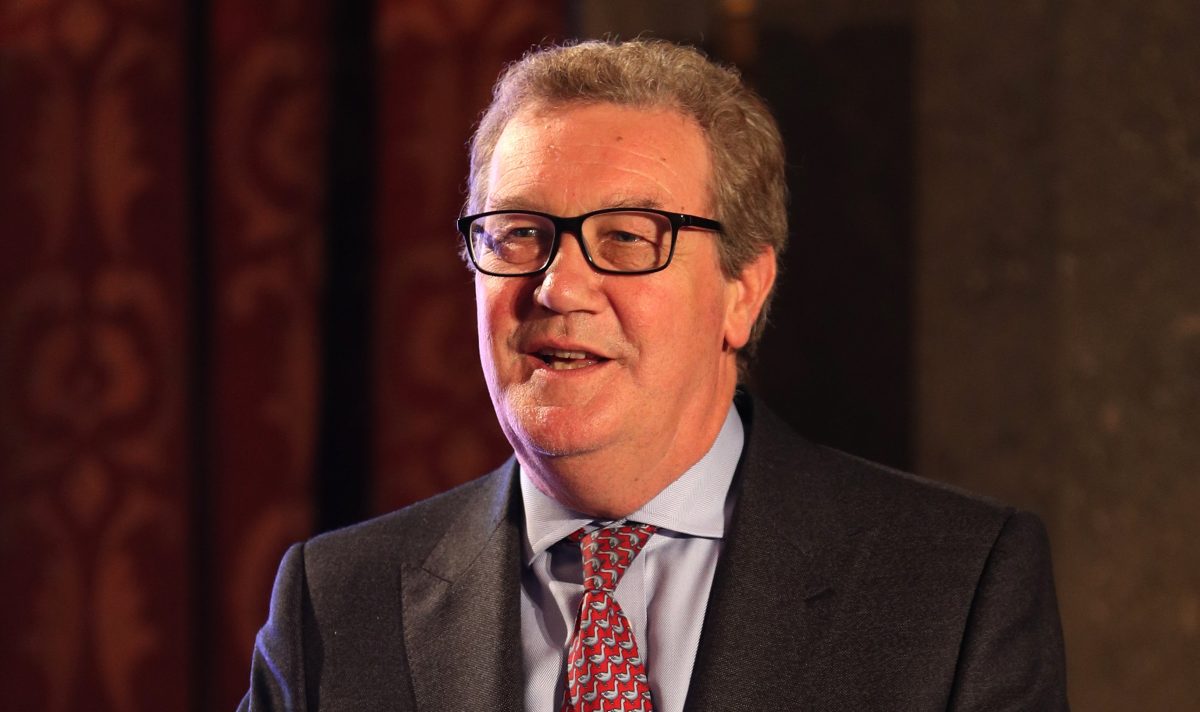 In his forward to the report titled "Defending Democracy in a New World" former Australian foreign affairs minister, Alexander Downer, wrote that Britain's policy, hitherto predicated only on China being a lucrative market, was never adequate.
"It was superficial and unlikely to be sustainable," he said.
Britain's strength lies in its international friendships, but despite that Downer said, "A policy towards a rising China which offered nothing more than pecuniary ambition was never going to impress British allies."
"Worse," he said, "it indicated that the UK was no longer a global geopolitical player, just a trading nation."
In a video event to launch the report hosted by Tom Tugendhat, Chair of both Britain's Foreign Affairs Committee and the CRG, Downer warned that "we are entering an extraordinarily difficult period for western countries in their relationship with China."
'Very Substantial Diplomatic Abuse'
He said this was clear from China recently declaring a trade war against Australia and its "very substantial diplomatic abuse of Australian leaders and the Australian community."
As examples of a China "increasingly throwing its weight around," internationally Downer cited its use of force in the South China sea, its "cyber offensive operations" and its "direct political interference in the politics of Western democratic countries."
He said, however, that "China has made a huge mistake in embarking on this new much more aggressive … very 19th-century style of diplomacy."
Other measures in the CRG report include removing slave labour from supply chains, banning exports to China of potential mass surveillance products, and tougher checks on the purchase of Chinese hardware and apps "to reduce the [CCP's] ability to infiltrate UK agencies."
Guidelines for universities engaging with China and mandatory disclosures for state-linked Chinese companies involved with British businesses are also covered.
Persistent Concern Over China
The report comes against a backdrop of persistent concern over China's culpability in the spreading of the CCP virus pandemic, it's breaking of the Sino-British Joint Declaration on Hong Kong, and its imposition of a new national security law in the city.
It also follows a litany of widely acknowledged and egregious human rights abuses by China in Xinjiang, Tibet, and Inner Mongolia, as well as overwhelming evidence of live organ harvesting predominantly from adherents of the peaceful meditation practice, Falun Gong.
Among the world's other democracies, the United States has thus far led in opposing China's aggressive wolf warrior diplomacy whereas Australia has been on the receiving end of threats over banning Huawei.
Meanwhile, important milestones were marked for the UK in firming up its approach to China when it cleared the way for BNO Hong Kongers to take up residency in the UK and when it decided to cut Huawei kit from its domestic telecoms infrastructure.
Other panelists taking part in the video launching the CRG report were Hong Kong activist Nathan Law, London-based Uyghur singer and human rights activist, Rahima Mahmut, and Conservative MP, Neil O'Brien.