A Vancouver property developer who contributed to Canadian Prime Minister Justin Trudeau's campaign is wanted for corruption by the Chinese regime.
On April 27, the regime's anti-corruption agency released the names, identification details, and alleged addresses of 22 former officials who are economic fugitives, including one Cheng Muyang.
Cheng had business interests in Beijing and Hong Kong, and is accused of embezzlement and "concealment of illegal gains," according to state mouthpiece China Daily. He is listed as having fled China for New Zealand in 2000 and is now supposedly residing in Vancouver. China and Interpol have been calling for the arrest of Cheng since 2015.
Cheng was found in recent years to be involved in Canadian federal politics, having donated to Canada's Conservative Party and Liberal Party.
He is also the son of Cheng Weigao, a disgraced provincial leader. The elder Cheng is a good friend of Jiang Zemin, the former Chinese Communist Party leader who allowed malfeasance to flourish during his nearly two decade-long grip on power.
Political Donor
Cheng Muyang, 47, owns a real estate company in Canada under the name Michael Ching Mo Yeung, according to a 2015 exposé of the connections between Cheng and the Liberal Party of Canada by South China Morning Post, a daily newspaper in Hong Kong.
Liberal Party executives had in 2013 received an anonymous tip that Cheng was wanted by the Chinese regime for corruption.
Cheng had in recent years donated thousands of dollars to the Liberal Party and to Trudeau's campaign for prime minister, a transaction acknowledged by the Liberal Party in 2015.
But Cheng also appears to have made financial and political contributions beyond personal donations, which are capped at CA$1,550 (about $1,100) per year.
Cheng's real estate office is the headquarters for the Tru-Youths United Association, a pro-Trudeau organization that counted among its directors Cheng's wife and his teenage daughter, Linda, according to the Post. The association helped to organize Liberal Party events where Trudeau was the guest of honor, and these events raised hundreds of thousands of dollars.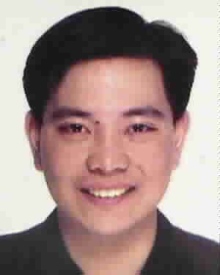 Some Liberal Party executives had in 2013 received an anonymous tip that Cheng was wanted by the Chinese regime for corruption, but the Liberals and Trudeau continued to accept Cheng's donations and support, the Post reported.
The Liberal Party said, according to media reports, that all contributions have been in accordance with the Canada Elections Act and that Cheng never held an official role. Cheng's daughter, Linda, was president of the Liberal Party's youth wing in British Columbia from November 2013 to May 2015, but currently has no official position with the Liberal Party.
In 2015, Cheng Muyang lost his bid for refugee status in Canada because he is accused of defrauding the provincial government of Hebei in a land deal in the 1990s, according to CBC News.
A Family Affair
Cheng Muyang's late father, Cheng Weiguo, was chief of Hebei Province in the 1990s when the younger Cheng's embezzlement allegedly took place.
Cheng the elder was himself charged with corruption in 2003 while serving as chairman of Hebei's legislature and was expelled from the Communist Party. However, the leadership of then-Party chief Hu Jintao wasn't able to prosecute Cheng Weiguo for criminal activity, and he enjoyed the retirement benefits of a sub-provincial level official until his death in 2010.
Cheng Weiguo had likely escaped legal punishment for his corruption crimes because he was a good friend of former Party boss Jiang Zemin.
Cheng Weiguo and Jiang got acquainted in the mid-1980s when Cheng was Party boss of Nanjing and Jiang was mayor of nearby Shanghai. Their ties were helped by the fact that both were natives of Jiangsu Province, southern China, according to Boxun, an overseas Chinese language media that trades in political information.
Jiang's tenure as Party leader (1989–2002) and powerful backroom operator (2003–2012) was marked by rampant corruption, kleptocracy, and persecution.
When Jiang became Party leader, he elevated Cheng Weiguo to acting Party secretary of Hebei Province in the autumn of 1990.
Incumbent Chinese leader Xi Jinping has sought to reverse the policies of Jiang through an anti-corruption campaign, which he launched shortly after taking office in 2012. Many of Jiang's allies and supporters have since been charged with corruption and prosecuted.
The Party's anti-corruption agency started seeking corrupt Chinese officials hiding abroad in 2014, but has been unable to secure the repatriation of fugitives from countries where China doesn't have an extradition agreement.
Because Canada doesn't have an extradition treaty with China, the fate of Vancouver developer Cheng Muyang is unclear. The Chinese regime is currently seeking an extradition deal with Canada.