China Protests to Japan Diplomat over Sea Dispute
July 15, 2005 12:00 am Last Updated: July 15, 2005 12:00 am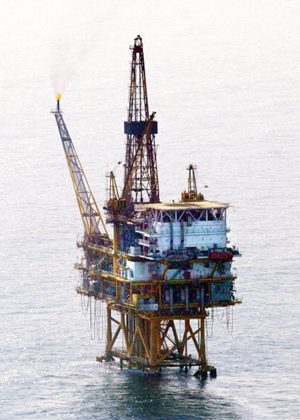 BEIJING – China issued a strong protest on Friday against what it called an infringement on its sovereignty and interests in the East China Sea after Japan granted rights to a firm to test drill for gas near disputed waters.
The state-run Xinhua news agency said the head of the Foreign Ministry&#039s Asia department summoned a minister from the Japanese embassy "to lodge solemn representations to and express strong protest" against the decision.
"This action by Japan is a serious provocation to, and infringement on, China&#039s sovereign rights and interests," Cui Tiankai was quoted as saying.
He said it also violated the U.N. Convention on the Law of the Sea.
In recent months relations between China and Japan have been at their worst since diplomatic ties were established in 1972 after a series of flare-ups in disputes.
Among them are Tokyo&#039s bid for a seat on the U.N. Security Council and Japanese Prime Minister Junichiro Koizumi&#039s visits to a shrine where convicted war criminals are honoured alongside Japan&#039s 2.5 million war dead.
Japanese energy exploration firm Teikoku Oil Co. said on Thursday it had been awarded rights to begin test drilling in a natural gas field near part of the East China Sea disputed by Tokyo and Beijing.
Japan and China, which both rely heavily on energy imports and are anxious to secure new energy sources, have been at odds over China&#039s exploration for natural gas near areas that Japan claims as being within its own exclusive economic zone.
Teikoku was the first Japanese firm to apply after the government said in April that it would start processing applications for East China Sea drilling rights.
On Thursday China reacted angrily to a Japanese city&#039s adoption of a controversial textbook that China sees as whitewashing Japan&#039s wartime past.