China is "paying close attention" to how the United States responds to Russia's attack on Ukraine, according to Sen. Mike Braun (R-Ind.).
"Our biggest opponent in the long run is not Russia, it would be Xi [Jinping] and China with their strategy. And they are watching closely," the senator told Epoch TV's "China Insider" program at the Conservative Political Action Conference in Orlando, Florida, on Feb. 24.
"They are going to try to have their cake and eat it too," he said, adding that he believes China will "throw a lifeline to Russians' economy."
Beijing has been pushed into an awkward position during the Ukraine crisis, given its deepening ties with Moscow. While it has carefully avoided criticizing Russia for attacking Ukraine and accused the United States of stoking war, it has also maintained that it respects the sovereignty and territorial integrity of all nations.
In the latest sign of its strengthening relationship with Russia, China's customs bureau on Thursday said it will begin accepting wheat imports from all regions of Russia, one of the world's biggest wheat producers, a move that could soften the impact of Western sanctions.

Russia's aggression toward Ukraine has fueled questions about the fate of Taiwan, China's self-ruling island neighbor that the regime has long vowed to take over one day—by force if necessary.
On Thursday, Taiwan was forced to scramble jets in response to an incursion of nine Chinese aircraft into the island's air defense zone. Such aircraft incursions have been a regular occurrence over the past two years as Beijing steps up its military harassment of the island in a bid to intimidate and wear down Taiwan's defense.
With Washington and allies slapping more punitive measures on Russia, Braun said the Chinese regime will be looking to see whether the sanctions have tangible consequences, to inform their strategy regarding Taiwan.
"They are going to see if we practice what we preach, if we are going to put some teeth in the real sanctions," he said. "And they'll take a cue from that when they start to push the envelope, if they are really considering doing something vis-à-vis Taiwan."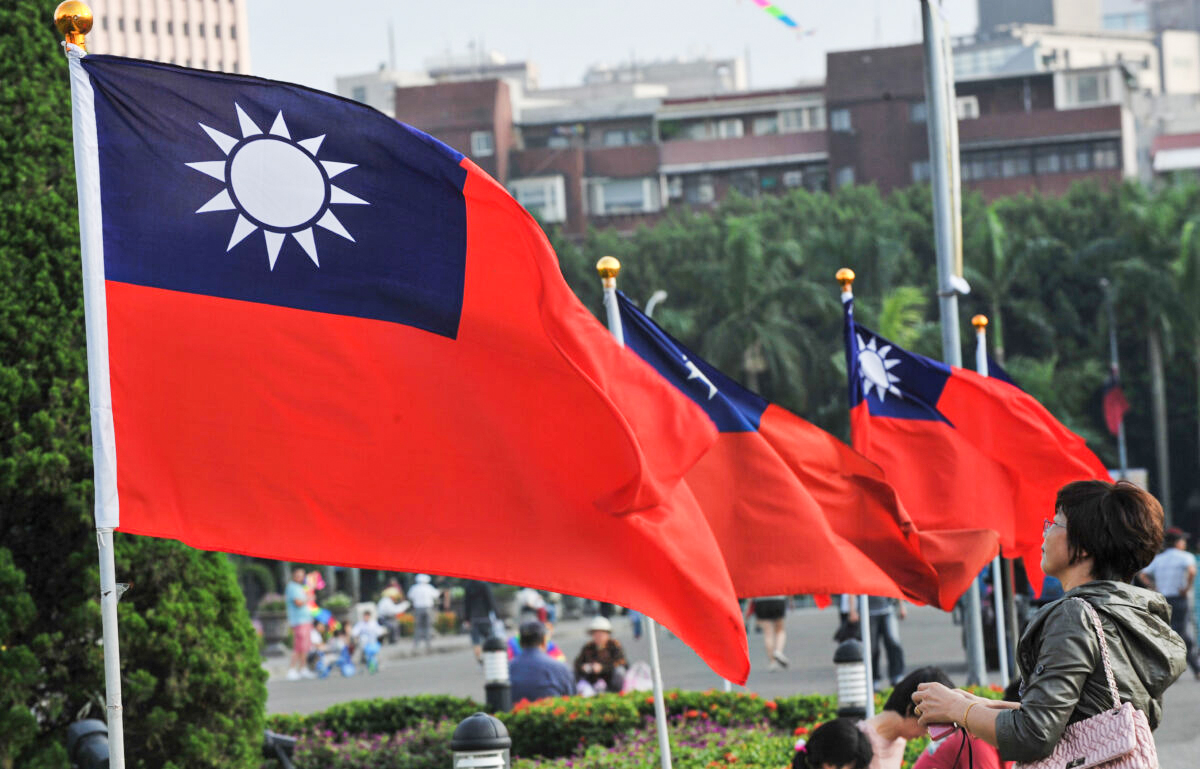 But the regime will be unlikely to make a military move soon against Taiwan, which, he said, "would put them in the same kind of thug category as Russia is now in."
"I think they are probably too smart for that," said the senator.
The regime, meanwhile, has rejected any comparisons between Ukraine and Taiwan. Hua Chunying, the spokesperson for China's foreign ministry, said on Wednesday that "Taiwan for sure is not Ukraine."
"It is unwise of certain people of the Taiwan authorities to latch on to and exploit the Ukraine issue to their benefit," she said, warning that "'Taiwan independence' only leads to a dead end."
While there's still a question of what method China will use to bring Taiwan under its fold, Braun warned that failing to check Russian aggression could accelerate Beijing's plans.
"They to me look like they want to shortcut the process, and would be very likely to be emboldened by what they see Putin being able to do, especially if we don't make Putin pay the price," he said.
Biden, announcing new coordinated sanctions on Russia on Feb. 24, took a veiled swipe at China.
"Putin will be a pariah on the international stage. Any nation that countenances Russia's naked aggression against Ukraine will be stained by association," he told reporters without naming any country.