China Overtakes UK as 5th-Largest Arms Exporter
March 18, 2013 1:45 pm Last Updated: April 2, 2013 3:38 am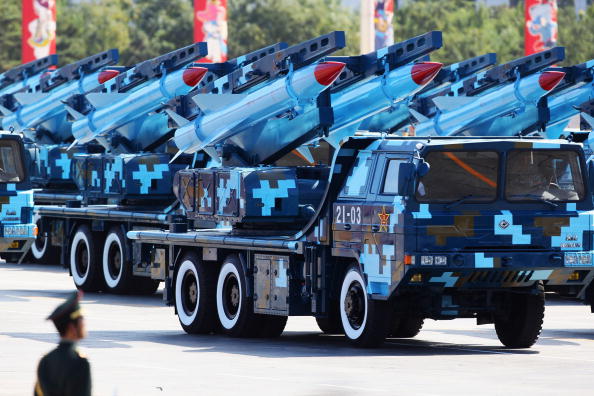 China has replaced Britain as one of the world's top five arms exporters, according to a new report from a Swedish global security think tank.
Stockholm International Peace Research Institute (SIPRI) published new data on Monday showing that China now commands 5 percent of the global trade in major conventional weapons.
The last time China made it to the top five arms exporters was before the Cold War ended in 1991. Pakistan is currently China's main arms customer, but deals were also struck with Myanmar, Bangladesh, Algeria, Morocco, and Venezuela.
"China's rise has been driven primarily by large-scale arms acquisitions by Pakistan," said Paul Holtom, director of SIPRI's Arms Transfers Program, in a press release.
"However, a number of recent deals indicate that China is establishing itself as a significant arms supplier to a growing number of important recipient states."
A 2012 research report for the U.S. congress detailed concerns that China's arms proliferation is supporting terrorism in Asia. The report identified China as a "key supplier" of nuclear and missile-related technology to Pakistan and Iran.
China's export volume increased by 162 per cent between 2008 and 2012, compared with the previous five-year period, with a corresponding rise from 2 to 5 percent of international arms exports.
The United States remains number one with 30 percent, followed closely by Russia at 26 percent, and then Germany and France with 7 and 6 percent respectively.
Since 2003, there has been an overall global increase of 17 percent, but this is the first time Britain has missed the top five since the 1950s, when SIPRI began tracking arms exports, and the first change in the top five exporters for two decades.
The Epoch Times publishes in 35 countries and in 21 languages. Subscribe to our e-newsletter.