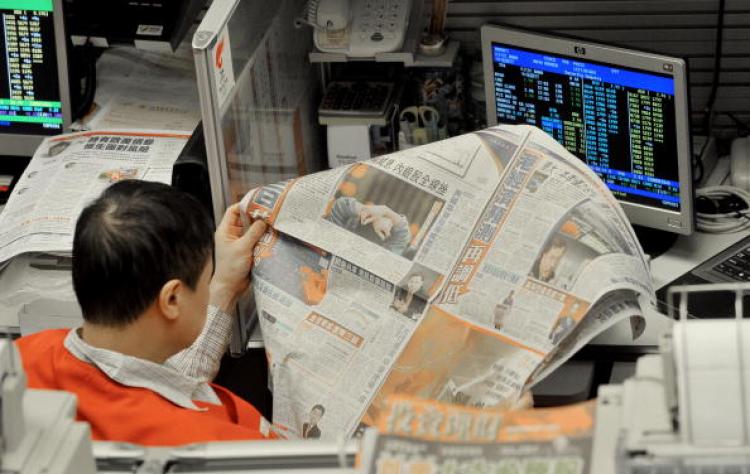 Dec 19—China Blocks Access to The Times's Web Site
HONG KONG (The New York Times, KEITH BRADSHER)—Chinese authorities have begun blocking access from mainland China to the Web site of The New York Times even while lifting some of the restrictions they had recently imposed on the Web sites of other media outlets.
Chinese-language Web sites of BBC, Voice of America and Asiaweek, all of which had been blocked earlier this week, were accessible by Friday. The Web site of Ming Pao, a Hong Kong newspaper, was blocked earlier this week and still restricted on Friday.
Dec 19—Nearly 1,000 people evacuated in C. China following Three Gorges water storage operation
People's Daily—Geological hazards have forced 938 people to evacuate in central China's Hubei Province since trial water storage operations for the Three Gorges Project launched three months ago. Water levels behind the dam rose from 145 m on September 28 to 172.3 m, the projected goal of this year, at the end of last month.
Dec 19—Villagers evacuated after ground sinking in S. China
GUANGZHOU (Sky News)—Nearly 400 villagers were evacuated after a ground cave-in that affected 73 houses in south China's Guangdong Province, local officials said Saturday.
Dec 19—Bush administration files trade case against China
WASHINGTON (AP)—The Bush administration on Friday filed a trade case against China over its use of export subsidies to promote Chinese products.
U.S. Trade Representative Susan Schwab, in announcing the case, said China was violating global trade rules administered by the World Trade Organization in the way it operates a "famous brands" program to promote the sale of Chinese goods in other countries.
Dec 19—Protesting China workers in standoff with police
DONGGUAN, China (Associated Press, William Foreman)—Police held hundreds of protesting workers inside a suitcase factory in southern China to prevent them from staging a public demonstration about a wage dispute Friday, a worker said from the compound.
The standoff at the Jianrong Suitcase Factory in the southern city of Dongguan is the latest unrest arising from layoffs, poor working conditions and slashed wages in China, where thousands of companies have gone bust in recent months.
Dec 19—Top judge says China's courts must maintain stability
BEIJING (The Canadian Press)—China's top judge urged courts to focus on maintaining social stability to deal with the fallout from the global economic slowdown, state media said Saturday.
Chen Quansheng, a State Council adviser, was quoted by China Daily saying unemployment is likely higher than the official figure of 8.3 million, as this only represents urban-registered jobs.
About 6.7 million jobs have disappeared in Guangdong province – the country's main manufacturing hub – after 670,000 small firms closed, the paper quoted him saying.
Dec 19—Bank Of America Hits Roadblock In China
Forbes (Tina Wang)—Reports of a scuttled attempt to unload some of its stake in China Construction Bank has tongues wagging over whether Beijing played a role.
It's not certain precisely why Kenneth Lewis canceled Bank of America's sale of China Construction Bank shares at the 11th hour. But market speculation that pressure from Beijing was involved could send a warning signal to other foreign banks eager to raise capital by unloading their stakes in Chinese banks next year.
Dec 19—Drug smuggling takes off with direct China-Taiwan flights
TAIPEI (Reuters)—About 30 kg (66lb) of smuggled party drug ketamine arrived on one of the first direct cargo flights between political rivals China and Taiwan following six decades of hostile relations, a Customs official said on Friday.
Airport Customs agents in Taipei found the popular powdered hallucinatory drug on Thursday packed into eight boxes on a Chinese cargo plane, customs officials said.
"Our expectation was that direct cargo links could possibly lead to drug smuggling," said Lin Shu-chi, deputy Taipei Customs Office head. "I can't say this was beyond our imagination."
Dec 19—One-China prerequisite for ties with Vatican
BEIJING (China Daily )—Only when the Vatican severs its ties with Taiwan and stops interfering into China's internal affairs can the two sides improve their relations, said a top Chinese official on Friday.
Dec 19—China face transplant patient dead: doctor
BEIJING (AFP)—A Chinese man who received a rare face transplant in 2006 has died, his doctor and a government official confirmed Saturday
Dec 20—China deploys 3 ships to fight pirates off Somalia
Reuters—China will send two destroyers and a supply vessel to the seas off Somalia to back international efforts to fight piracy, the official Xinhua news agency quoted the defense ministry as saying on Saturday.
Dec 20—China Needs Second Stimulus Package to Aid Poor, Boost Spending
Bloomberg—China may need a second stimulus package focused on boosting consumption and helping the poor as the economy slumps before $4 trillion yuan ($585 billion) of infrastructure spending kicks in.
Dec 20—Thousands of Guangdong Companies Close as China's Exports Stall
Bloomberg—Slowing exports forced closure of 8,513 companies in China's southern Guangdong province in October, more than in the first three quarters of 2008, state-owned Xinhua News Agency reported.
Dec 20—China will chase runaway investors
SHANGHAI (The Courier Mail )—China, hit by a slowdown in manufacturing from the global downturn, will pursue foreign investors who flee the country to escape failed business investments and debt.
China will ask foreign governments to help investigate and extradite the fugitives, especially in cases involving large sums of money, the Xinhua news agency said.

Dec 20 —China Picks 10 Firms for Overseas Acquisitions, Herald Reports
Bloomberg—China's government has selected 10 centrally owned companies to merge and acquire foreign commodity companies to help keep commodity prices stable, the 21st Century Business Herald reported, citing a state asset management official.
Dec 21— China protests latest U.S. trade case at WTO
BEIJING (Reuters)—China said on Sunday it had consistently respected the rules of the World Trade Organization and would work with the WTO on a suit lodged against it by the United States aimed at halting export subsidy programs.
The United States began legal action at the WTO on Friday to halt Chinese government subsidy programs to boost the sale of Chinese-branded goods around the world.
Dec 21—China battles unemployment to deter unrest
BEIJING (Financial Times, Jamil Anderlini)—Tackling unemployment among university graduates will be China's priority next year as the economy falters, Wen Jiabao, the prime minister, said at the weekend.
The attention given by state media to Mr Wen's visit to a Beijing university was the latest sign of the government's increasing fear of widespread unrest as growth declines much faster than expected.
Dec 21—Falun Dafa practitioner Zhang Litian beaten to death in China's Jinzhou city prison
Clearwisdom.net—Only one month after being detained in Jinzhou City Prison, Mr. Zhang Litian, 36, from Chaoyang City, Liaoning Province, was beaten to death by two wardens and two prisoners for going on a hunger strike in protest of his detention and for resisting doing forced labor.
Dec 21—Snow, freezing weather sweep northern China
BEIJING (Reuters)—Snow and freezing weather have swept large parts of northern China causing, travel chaos for thousands, state television and the meteorological department said on Sunday.