China Briefs: Feb 27, 2009
February 28, 2009 3:55 am Last Updated: October 1, 2015 10:08 pm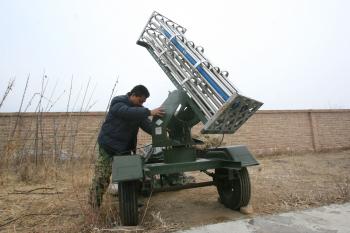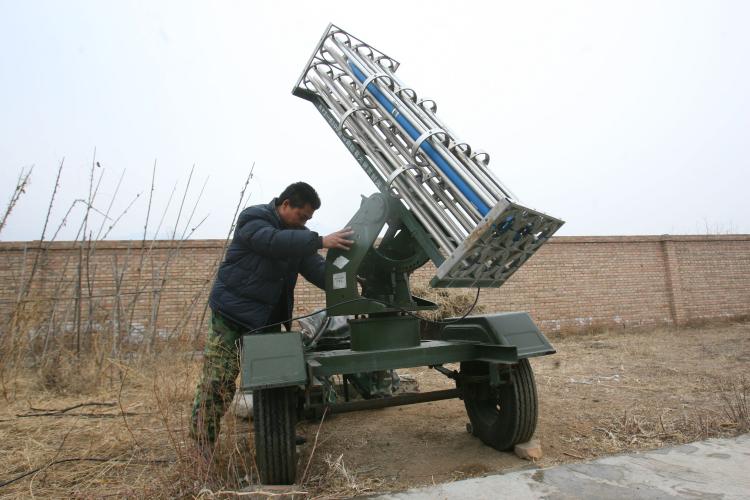 Feb 27—China's giant water scheme opens torrent of discontent
XICHUAN, China (Reuters) – China's vast scheme to channel southern rivers to its parched north faces potentially explosive defiance at a dam where bitter memories and an unsure future are driving farmers to protest the nation-spanning feat.
In Machuan Village, beside the Danjiangkou Dam in central China, hundreds of farmers recently spilled out of crumbling mud-brick homes to denounce plans to resettle them soon for the rising reservoir, which will store water for Beijing, Tianjin and farmland along 1,421 km (883 miles) of canals and tunnels.
"If we don't get what we need, we'll resist moving, we'll block them from taking us, we'll lock ourselves in," said Chai Fangying, a 60-year-old farmer who said she had already been moved several times over her life because of the dam.
Some 12.5 million Chinese citizens have been moved for 86,000 dams since 1949, according to one recent study, and these "dam migrants" have long fanned festering unrest.
Feb 27—FACTBOX-Facts on China's South-to-North Water Transfer Project
BEIJING, (Reuters, Chris Buckley) – China aims to finish a vast project to draw water from southern rivers for its dry north by 2013-2014. The South-to-North Water Transfer Project has been troubled by pollution and the burden of resettling displaced farmers.
North China has about half the country's population but 19 percent of its fresh water resources, and industrial and urban growth have strained the nation's rivers and underground reserves.
Feb 27—China farmers recall bitter days of famine for dam
SHIZIGANG, China (Reuters, Chris Buckley) – Poor Chinese farmers facing forced resettlement for their nation's latest vast hydro project bear a wrenching past, none more so than the survivors of an exodus to the high northwest from 1959.
The central canal for the South-to-North Water Transfer Project will take water from the Danjiangkou Dam, which first rose during Mao Zedong's fervent and ultimately calamitous attempt from 1958 to rush the country into Communist plenty.
"At that the time, the country was calling for young people to volunteer to go to Qinghai," recalled Zhao Jingzhou, a white-whiskered farmer in his late 60s from Shizigang Village beside the dam. "Material life was pretty hard, but if you went to volunteer in Qinghai you could have a safer life."
But Zhao and thousands of other villagers found that the promise of a more secure life in the arid highlands of the northwest province next to Tibet turned to disaster.
That experience, along with decades of poverty, now echoes in the farmers' anger at the prospect of moving again for the water transfer scheme.
"We have eaten too much suffering already," Zhao said, using a common Chinese saying. The villagers have been ordered to resettle hundreds of kilometres away later this year.
Feb 27—China says economy on track but worse may lie ahead
BEIJING (Reuters, Langi Chiang and Aileen Wang) – Chinese officials on Friday painted a mixed picture of the economy, with one saying the country was on track to hit its 8 percent growth target this year but another warning the downturn had yet to bottom out.
Feb 27—More firms losing work to China
The Dominion Post, New Zealand (Kay Blundell) – More small provincial clothing manufacturers are battling to survive after the Government slashed their contracts, sending the work to China.
Feb 27—China Says 8% Economic Growth Target Within Reach Amid Crisis
Bloomberg – China said its 8 percent growth target for this year is within reach even as the worst financial crisis since the Great Depression hammers economies worldwide.

Feb 27—China retailers in price war with foreign rivals
BEIJING (Reuters, Michael Wei) – Foreign-owned retailers and restaurant chains in China are resorting to steep discounting to encourage consumers to part with their cash as the economy slows, a move that is likely to put further pressure on local rivals.
…under pressure in their home markets and in a bid to shore up sales, foreign retailers are jumping into a price war in China to secure their share of the growth of the world's third-largest economy.
McDonald's this month cut about 40 percent of its prices to produce what the hamburger chain calls "the best ever value meal combination" in China. Half of its menu items now sell for the same price, or less, than they did 10 years ago…
Feb 27—China's stimulus package threatens more economic turmoil
BEIJING (Reuters, John Chan) – When the Chinese government's huge stimulus package was announced last November, it was hailed in international financial circles as an effective measure to counter the global economic slump. An article in Newsweek last month declared that China, which has previously been described as an immature market economy and "command capitalism," was seen in the West as "a bulwark of stability".
Far from being in control of the economy, Beijing has fully embraced the free-market agenda of capitalism over the past three decades. Its ability to implement a 4 trillion yuan ($US585 billion) stimulus package is a product of China's booming economy which is contracting as global demand dries up. Economic growth has halved since 2007 and exports have plunged. Instead of reviving the Chinese economy, there are signs that the stimulus measures are threatening new economic and financial turmoil.
In contrast to the continuing global credit crunch, bank lending is surging in China, jumping 21 percent in January from a month earlier. Much of the credit, however, is for short-term bills, rather than long-term loans for business expansion, and is fuelling speculation on the stock market. The Shanghai share market jumped 30 percent in the first part of 2009, the largest rise internationally, before diving again in the last week or so…
Feb 27—China warns of unemployment risk
BBC News – China's commerce minister tells the BBC the country's biggest challenge is rising unemployment, which could trigger social unrest.
Feb 27—Postcards from the Edge: China turns to gold in hard times
BEIJING (Daily Telegraph, Richard Spencer) – The world's shops may be empty and consumers nursing their savings at home but one product in China is bucking the trend: golden bulls.
Chinese savers alarmed at the economic crash and short of other safe investments for their money have headed to the gold markets.
Feb 27—China confirms woman died of bird flu in Beijing
BEIJING / HONG KONG (Reuters, Ian Ransom, Yu Le, Ben Blanchard, Tan Ee Lyn) –
A 19-year-old woman has died of the H5N1 bird flu virus in Beijing after coming into contact with poultry, health authorities in Beijing and Hong Kong said on Tuesday.
Feb 27—China facing burden from chronic diseases
BEIJING (Associated Press, Henry Sanderson) – China faces a growing burden on its health care industry as the number of people with chronic diseases such as heart disease, hypertension and diabetes rises, the government said Friday.
The Health Ministry said in a report that 260 million Chinese — or about 20 percent –suffer from chronic diseases, an increase of 4.9 percent compared to 2003. The figure has been increasing by an average of 10 million every year for the last decade, the agency said.
The government — which said it polled 200,000 people across 31 provinces — found that cases of heart disease and cancer had doubled, while cases of hypertension and diabetes had tripled.
Feb 27—Tiananmen mothers call for investigation of 1989
BEIJING (Associated Press, Tini Tran) – A group of mothers whose children were killed in the 1989 protests in Tiananmen Square have renewed calls to China's leaders for a full investigation as the 20th anniversary approaches.
The open letter made public Friday called for an official investigation, compensation to the victims' families and punishment for those responsible. It also urged Chinese leaders to "break the taboo" of the demonstrations and seek the truth behind the military crackdown against student-led protesters.
China's leaders sent tanks and troops to crush the peaceful protests on June 3-4, which were deemed a threat to Communist Party rule. Hundreds — possibly thousands — of people were believed to have been killed. The government has never allowed for a full accounting of the events and is sensitive over any criticism of its handling of the crisis.
Feb 27—China parliament meet is lightning rod for protests
BEIJING (Reuters, Lucy Hornby) – Hundreds of laid-off employees from across China congregated at the Industrial and Commercial Bank of China headquarters in Beijing this week, in an unusually coordinated action ahead of a national legislative meeting.
The following day, three petitioners who had come from far-away Xinjiang for justice in a housing dispute set themselves on fire in downtown Beijing.
Although small protests are common in China, the authorities fear that coordinated action among far-flung groups could morph into a bigger threat to Communist party rule.
Demonstrators at ICBC said they had come from 28 provinces, including far-away Xinjiang on the western frontier and the tropical island of Hainan, to protest a lack of compensation for lay-offs dating back to early this decade.
The laid-off bank employees, whose group included Uighurs from Xinjiang as well as the majority Han from central China, said they were also at the end of their rope.
"About 100 people have killed themselves because they have no jobs. People have jumped off buildings, lots of people have gotten divorced, all because of the mental stress," said a man named Li from Gansu.
To prevent such groups coalescing, China's security forces keep careful tabs on potential troublemakers, ranging from the age-old method of surveillence of their homes and families to modern phone tapping.
Phone blackouts can extend for whole areas, to prevent trouble. Reuters reporters travelling in Western Sichuan ahead of the Tibetan New Year this week said that phone and internet signals had been cut across a wide swath of the restive region…
Feb 26—China insists Tibet open to tourists
BEIJING (AFP) – China insisted on Thursday that Tibet has not been closed to foreign tourists as tensions built over Chinese rule in the Himalayan region, despite travel agencies reporting a government-ordered ban.
"To my understanding, up to date, no agencies in Tibet have received instructions to restrict the entrance of foreign visitors to Tibet," foreign ministry spokesman Ma Zhaoxu told reporters.
Four government-run travel agencies in China and other industry people in Lhasa, the capital of Tibet, told AFP that Tibet had been closed to foreign tourists.
Feb 27—Advocate: Chinese police take away petitioners
BEIJING (AP) – Police have taken away more than 1,000 petitioners looking to air their grievances ahead of the annual meeting of China's legislature next week, a supporter of the petitioners said Friday.
Many Chinese have come from around the country to Beijing seeking redress for problems with local officials, and have begun flocking to the capital before the annual National People's Congress session begins next week. Their numbers commonly increase ahead of the meeting, and they are often followed by local police to the capital and taken back home.
About 1,000 petitioners were escorted from their hotel rooms Thursday night in Beijing and driven away in public buses, said Zhou Li, a Beijing native who helps the petitioners.
The practice of Chinese going to Beijing to ask the central government for redress for abuses by local authorities, is centuries-old, dating to the days when people could petition the emperor. Many cannot air their stories in local media or courts, which are controlled by the Communist Party.
Feb 27—China: Monk Burns Himself
Reuters – A Tibetan monk set himself on fire in protest on Friday during a prayer festival in a part of western China that erupted in deadly riots a year ago, an activist group said.
Feb 27—US needles China with human rights criticism
BEIJING (Bloomberg, Geoff Dyer) – China and the US were embroiled in a fresh argument yesterday, with Beijing accusing Washington of using its annual report on human rights violations as an excuse for interfering in Chinese internal affairs.
The US state department report, issued on Wednesday, said China's human rights record had worsened in some areas last year and that violations rose in March during protests in Tibetan regions and in August at the Olympics. The report also criticised the use of coerced confessions from prisoners, extrajudicial killings, torture and forced labour camps.
Ma Zhaoxu, a spokesman at the Chinese foreign ministry, said the US report did not pay any attention to recent human rights successes in the country, including rising living standards.
Earlier the official Xinhua news agency responded in even sharper terms. "[The report] wilfully ignored and distorted basic facts, groundlessly assailing China's human rights conditions and making random and irresponsible remarks on China's ethnic, religious and legal systems," it said.
Although China has stepped up diplomatic overtures in recent weeks to try to damp protectionist pressures, the remarks underline the prickly defiance that Beijing adopts when its human rights record is criticised.
Feb 26—China scorns U.S. rights record in tit-for-tat exchange
BEIJING (Reuters, Chris Buckley) – China maintained its scornful response to human rights criticism from the United States, throwing back assertions that Washington was culpable for racism, crowded prisons and torture.
The U.S. State Department sharply criticised China on Wednesday in its annual report on human rights across the world, saying its record "remained poor and worsened in some areas" in 2008.
In the now well-scripted tit-for-tat exchange over the issue, Beijing dismissed the criticisms as "meddling," but also late Thursday issued its tenth annual assessment of human rights in the United States.
In past decades, China's ruling Communist Party outright dismissed human rights as an alien and subversive idea. But now it is trying to persuade its own citizens and the world that Beijing has successfully advanced rights, especially through economic growth.
Feb 27—China urges US to mend ties as military talks resume
BEIJING (AFP) – China has called on the United States to ease military tensions between the global powers, as the two sides resumed defence talks here following a rift over planned US arms sales to Taiwan.
The talks had raised hopes of cooperation on security issues and dialogue on long-standing tensions, four months after China cut off military exchanges in anger over the proposed 6.5-billion-dollar US arms package to Taiwan.
China's offer to once again hold the annual talks was widely seen as an olive branch extended to the new administration of US President Barack Obama.
But the head of the Chinese delegation appeared to signal a bold tone in his opening remarks, emphasising that there were problems between the two sides and it was up to the United States to fix them.
Feb 27—US-China resume military ties, top officers says
BEIJING (Associated Press, Christopher Bodeen) – China's five-month suspension in U.S.-Chinese military contacts to protest Washington's arms sales to Taiwan has ended with the visit this week of a U.S. Defense Department official, a top Chinese officer said Friday.
China put such exchanges on hold in October over a $6.5 billion U.S. arms sale to self-governing Taiwan, including such advanced weaponry as Patriot missiles and Apache attack helicopters. China, which regards Taiwan as a renegade province, said the sale interferes with internal Chinese affairs and harms its national security.
In retaliation, Beijing canceled a U.S. visit by a senior Chinese general, other similar visits, and port calls by naval vessels. It also indefinitely postponed meetings on humanitarian assistance, disaster relief and stopping the spread of weapons of mass destruction.
Writing in the official English-language China Daily newspaper, Rear Admiral Yang Yi said formal contacts would resume with the exchanges Friday and Saturday between top Chinese officers and David Sedney, U.S. deputy assistant secretary of defense for East Asian security affairs.
However, Yang said Beijing would continue to protest arms sales to Taiwan and rejected U.S. criticisms over a lack of transparency in China's military buildup.
"China will not tolerate any infringement into its core national interests and will make no concession on this principal issue," Yang wrote.
Nearly 20 years of annual double-digit percentage increases in China's defense budget have raised concerns from the U.S. and China's neighbors, although Beijing says any worries are unfounded.
Feb 27—Japan FM to discuss economic crisis, NKorea in China
BEIJING (AFP, Marianne Barriaux) – Japan's foreign minister was due in China on Saturday for a visit that will see the two sides discuss the economic crisis and North Korea, amid a flare-up in tensions over a territorial dispute.
Feb 27—China: 'U.S. on Japan's Side' Comments Irk Beijing
BEIJING (Sin Chew Jit Poh) – Japanese Foreign Minister Hirofumi Nakasone arrives here Saturday (28 Feb) with China-Japan relations once again under strain over the Diaoyu Islands dispute.
After two years of relative calm and improving ties, tension was stoked between the two East Asian giants when Japanese Prime Minister Taro Aso said on Thursday (26 Feb) that Tokyo would call on the United States to help it defend the islands.
Beijing fired back almost immediately, issuing a statement to express "strong dissatisfaction" over Aso's claims.
Feb 27—Chinese government denies funding overseas mining deals
Dowjones (Aaron Back) – The Chinese government has denied it is financing overseas deals by China's resources companies, contradicting the market view.
Chinalco chief executive Xiao Yaqing earlier this month signed a deal to invest $US19.5 billion in Rio Tinto.
Chen Bin, director general of the National Development and Reform Commission's Department of Industry, called Chinese companies' investments in overseas resources as a "purely commercial decision".
Feb 27—China's CNPC buys Canadian oil firm: company
SHANGHAI (AFP) – China National Petroleum Corp has agreed to buy Canada's Verenex Energy Inc, including its Libyan oil assets, in a deal worth 499 million Canadian dollars (400 million US dollars), the Calgary-based company said.
The Chinese company's international arm, CNPC International Ltd, in an all cash deal, offered 10 Canadian dollars (7.97 US dollars) per share, a 28 percent premium on the company's closing price Wednesday on the Toronto Stock Exchange, Verenex said in a statement late Thursday.
Verenex's biggest asset is its 50 percent stake in the promising Area 47 oil field in northwest Libya, along with other assets in the vicinity.
Feb 27—Russia busts gang stealing arms for China
WASHINGTON (UPI) – The continuing deadlock over new arms deals between Russia and China has led to a remarkable development: Russian security services are investigating a suspected plot to steal Russian weapons and sell them to Beijing.
RIA Novosti reported Wednesday that a number of Russian navy officers were under investigation for allegedly trying to ship 30 anti-submarine missiles and 200 bombs, worth a total of $18 million, to Tajikistan for eventual delivery to China.
Feb 20—Global Crisis Spurs Long-Needed Change in China
BEIJING (YaleGlobal, David Dollar) – This is not the coming out party that China envisaged. Just as China emerges as the largest exporter in the world, the global market collapses and the world turns to China to offer a reprieve. China's export machine is in a stall.
As the global economy sinks deeper into recession, political leaders look to any country with hefty surpluses and a strong manufacturing sector, such as China, to restore growth. But China's economy is lagging, too, and World Bank economist David Dollar points out that a decline in imports, particularly parts and materials, as well as declines in steel and electricity sectors signal no quick end to a global slowdown.
Feb 27—Rolls Royce in £847 million deal with China's HNA
Reuters – Rolls Royce Group has signed a $1.2 billion (847 million pound) deal to supply China's HNA Group, the parent company of Hainan Airlines, with airline engines, government officials said on Friday.
Feb 27—Chinese drywall is no joke as legislators take it on
Tallahassee Democrat (Paul Flemming) – Defective Chinese drywall. Sounds like a Monty Python skit. It's not. With toxic emissions, corrosive fumes that screw up air conditioners, and foul odors, the building material is causing problems for Florida homeowners.
Feb 27—Firm pleads no contest in toxic toothpaste sales
LOS ANGELES (AP) – A company that sold some 80,000 tubes of toothpaste containing a poisonous ingredient has pleaded no contest to violating California's health and safety code.
Los Angeles City Attorney Rocky Delgadillo says Selective Imports pleaded no contest to a misdemeanor Thursday and will donate $33,000 to charity.
A second company, Vernon Sales, agreed last fall to pay $10,000 to charity. Delgadillo says the charges against the company will be dismissed in a year.
Selective Imports sold to distributors nationwide a Chinese toothpaste called Cooldent that contained a potentially harmful chemical called diethylene glycol. Vernon Sales was accused of distributing some in Los Angeles.
No illnesses were reported but most of the toothpaste is still unaccounted for. A recall remains in effect.
Feb 27—Jaguar Land Rover secures order from China
Financial Times – Jaguar Land Rover has won a £600m order to supply 13,000 vehicles to China, in a rare piece of good news for the beleaguered automotive industry. The luxury carmaker, which is owned by Tata of India has been seeking loans or loan guarantees thought to exceed £500m ($714m) from the government, so far without success.