China Corners the Rare Earth Metals Market
August 31, 2009 11:50 am Last Updated: October 1, 2015 9:27 pm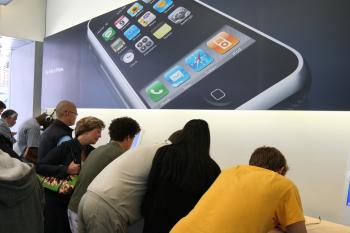 In 1997, Deng Xiaoping, the former general secretary of the Communist Party in China, announced that China would be, for rare earth metals, what the Middle East was for oil. At the time, it seemed too distant a reality to draw much concern.
A draft report form China's Ministry of Industry and Information Technology released late last month, however, could set off the alarm bells in boardrooms around the world.
The report is weighing a total ban on exporting rare earth metals needed to produce circuitry in consumer electronics, such as smartphones, MP3 music players, liquid crystal displays, and advanced battery technologies. The problem? China currently produces more than 90 percent of the global supply for production of such electronics.
Perhaps more importantly, in respect to green technology initiatives, the ban will also give China control of the development of green technology with products like electronic or hybrid cars, wind turbines, and energy efficient light bulbs all reliant on rare earth metals.
China is considering banning the export of yttrium (used in color TV tubes and to halt corrosion in steel), terbium (used in lasers and semi-conductors), and dysprosium (used in high temperature magnets that are required for electric motors in vehicles).
The report also stated that it would restrict export of neodymium, europium, cerium, and lanthanum a combined export quota of 35,000 tons a year, far below global demand.
Data suggest that it has already been gradually reducing its export quotas by around 6 percent a year over the last decade.
If approved, the export bans would allow China to have a virtual monopoly over the research and production of such advanced technologies.
Planned Dominance
China has large natural reserves of rare earth metals, mostly in Inner Mongolia and the global dominance in this area is the result of a 20 year plan to position China as the "OPEC of rare earth metals."
Over the years it has invested heavily in new mines and processing plants, running them on a shoe string and without the costly clean up requirements of the slightly radioactive waste that the West would demand.
By flooding the market with the resultant cheaper products, China has made it unprofitable for companies and governments to operate the costly processing required in developed countries. Many mines have been forced to close, including the United States' biggest rare earth metal producing mine in Mountain Pass, California.
The recent announcement has sent chills through the Japanese business hierarchy. Japan has invested heavily to become a world leader in environmental technology and it is now the world's biggest importer of rare earth metals from China. Each Toyota Prius hybrid vehicle requires 25 pounds of rare earth metals in its components.
An unnamed Japanese industry official told The Epoch Times that Japan was so concerned by China's moves that the Japanese government will consider approaching the World Trade Organization for possible recourse against China's anti-competitive policies.