As many as 25,000 Chinese people may die from COVID-19 a day at the expected peak of an infection wave next month, according to a British-based health analytics firm, offering a bleak prediction of what the regime's abrupt U-turn in pandemic policy may mean in the absence of reliable COVID-19 figures.
That is predicted to occur on Jan. 23, around China's Lunar New Year, Airfinity said in its latest analysis published on Dec. 29. COVID-19 infections are likely to peak on Jan. 13 when 3.7 million people may catch the virus, researchers estimated, with the peak of deaths following 10 days later.
Massive outbreaks are sweeping the country following the regime's abrupt retreat from its hallmark zero-COVID policy. The actual scale and severity of the outbreak, however, are hard to gauge in the absence of credible infection tallies, prompting experts to turn to proxy data to assess the impact on the global economy and the health of people in China.
Airfinity's model is based on regional data from Chinese provinces, which are far surpassing the infection statistics reported by the central health authorities, as well as experience from Hong Kong, Japan, and other countries after they retreated from similar pandemic policies.
China could see a total of 1.7 million deaths by the end of April, researchers projected.
Murky Statistics
Currently, 1.8 million people in China are infected with the virus each day, with cumulative cases totaling 20.4 million since Dec. 1, Airfinity said in a statement. That may lead to 9,000 virus-related deaths a day, Airfinity said, nearly doubling its estimate from a week ago.
That number is significantly higher than thousands of infections and a handful of deaths reported by China's health authorities.
Since Dec. 7, when the regime abruptly reversed its course and loosened its draconian zero-COVID policy, China has only acknowledged 10 COVID deaths. Health officials recently explained they define a COVID-19 death to be an individual who has died from respiratory failure caused by COVID-19, excluding deaths from other diseases and conditions even if the deceased had tested positive for the virus.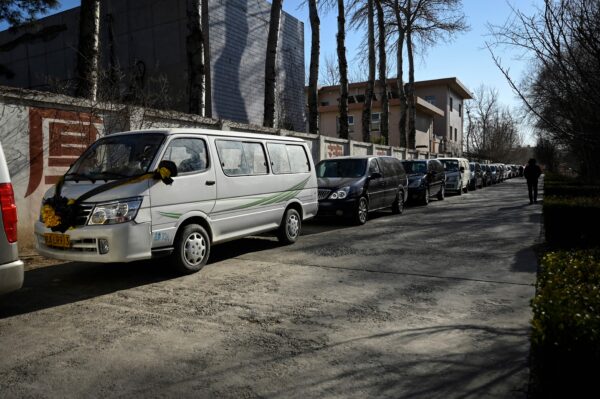 The narrow definition means China's official counts of COVID-19 deaths will always be far lower than those of western countries, though the morgues and crematoria have been overloaded. A funeral worker in Chengdu told Reuters they were burning 200 bodies a day, up from 30 to 50 before the pandemic restrictions were lifted. "Many have died from COVID," said another worker.
Hospitals across the country, which were widely underprepared for the sudden reopening, have also been overwhelmed with patients, suggesting the outbreak may be more severe than what's officially disclosed. A Shanghai-based doctor on Thursday told state media that people arriving at the emergency departments have almost doubled, reaching 1,500 per day, with 80 percent being COVID-19 patients.
Chinese provinces and cities estimated that they have seen tens of thousands of people become infected every day. Zhejiang last week reported a million cases each day. Another Chinese city of Qingdao saw half a million.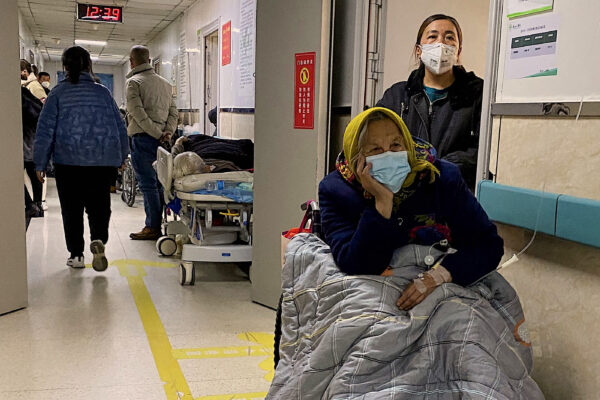 There are other indications of explosive COVID-19 cases from local authorities. More than 60 percent of residents in southwestern Sichuan Province had been infected with COVID-19, according to results from the second round of surveys by the provincial health regulator published Thursday.
From northern Heilongjiang to Hainan in the south, dozens of Chinese provinces have turned to online questionnaires to gauge the current wave after the regime scaled back the mass testing requirement and allowed people to report antigen test results at home voluntarily.
The actual infection rate should be higher given that nearly 30 percent of the 158,000 participants who show fever, cough, or other COVID-19 symptoms didn't take antigen or PCR tests, the authorities said in a statement.
Distrust and Travel Restrictions
The lack of transparent outbreak information and concerns over new variants have prompted the United States, Japan, and several other countries to adopt border controls on Chinese arrivals.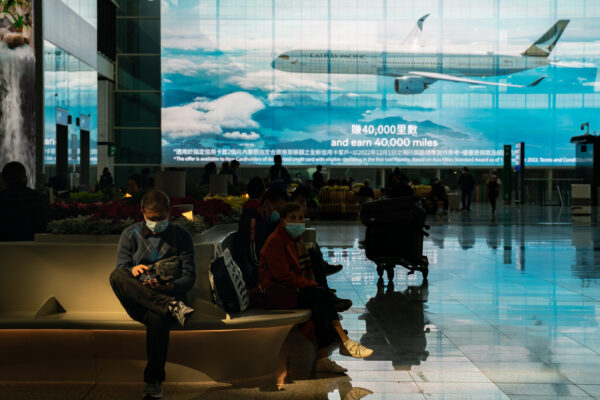 On Friday, South Korea further tightened its border measures by requiring arrivals from China to present a negative test result within 24 hours of departure. According to local media, the Asian country has already started testing travelers from China with body temperatures exceeding 99 degrees F (37.3 degrees C).
"In the absence of comprehensive information from #China, it is understandable that countries around the world are acting in ways that they believe may protect their populations," Tedros Adhanom Ghebreyesus, the head of the World Health Organization, wrote on Twitter on Dec. 29.
Ghebreyesus once again appealed for more detailed information "in order to make a comprehensive risk assessment of the #COVID-19 situation on the ground in #China."
Reuters contributed to this report.