China has launched three simultaneous WTO actions against Australia, arguing that tariffs implemented on Chinese railway wheels, wind towers, and stainless-steel sinks were excessive.
The move has been described as "petty" by the Australian finance minister and follows World Trade Organisation (WTO) actions by the federal government against Chinese tariffs slapped on wine and barley exports.
The Chinese authorities launched the actions on June 24, complaining about Australian tariffs implemented on wind tower imports in 2014 (valued at 10.9 percent), railway wheels in 2015 (17.4 percent), and stainless-steel sinks in 2019 (60.2 percent).
The railway wheel tariffs also apply to French imports.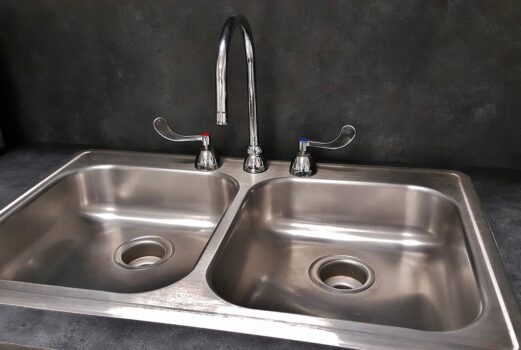 "The measures vary, but we believe they are justified," Trade Minister Dan Tehan told reporters in Canberra in response to the action.
"Obviously, China has the right to take this action, but we will vigorously defend the duties that we have put in place," he added. "Why have they taken this action now?"
Chinese Ministry of Commerce (MOFCOM) spokesperson Gao Feng said, "(China) hopes that the Australian side will take concrete action to correct the wrong practices and avoid distortions to the trade of related products so that trade will return to a normal track as soon as possible."
On June 19, the Australian government decided to go ahead with a WTO action against Beijing's punitive tariffs, varying between 107.1 to 212.1 percent, on wine exports to China. Australia is also progressing with an earlier action through the WTO on barley tariffs imposed by Beijing.
China's MOFCOM alleged that Australian winemakers deliberately sold wine at below-the-market prices into the country and effectively "dumping" the product to drown out local winemakers. An accusation Australian government ministers have strenuously denied.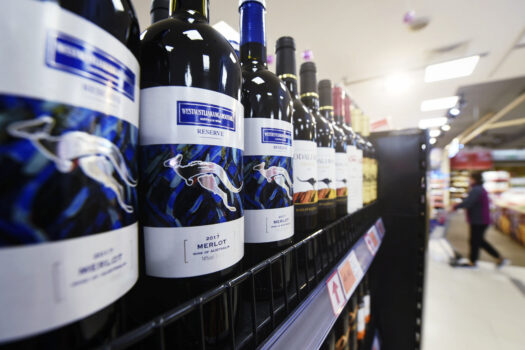 The action against wine comes as one part of an extensive campaign by the Chinese Communist Party (CCP) to target Australian exports via tariffs or suspensions, after Foreign Minister Marise Payne called for an investigation into the origins of COVID-19 in April 2020.
Other impacted industries include coal, beef, barley, lobster, timber, lamb, and cotton.
Regarding the latest move by Beijing, Australian Finance Minister Simon Birmingham said, "I'd call it more petty than provocative, to be honest."
"We don't think China will find it has any sort of strong case in the action it is taking," he told ABC radio on June 25.
Birmingham was also critical of Beijing's approach to investigating and slapping tariffs on Australian wine and barley.
"Our systems and our processes are strong ones and stand in contrast to the type of approach that was used in relation to China's decision against our wine and barley industries," he said.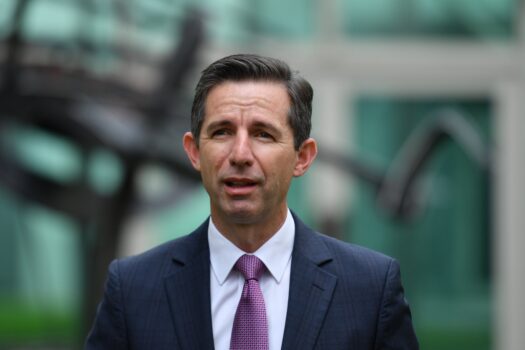 Joseph Siracusa, adjunct professor of the history of international diplomacy at Curtin University, said the move indicated that Beijing had no intention of backing down in its aggression towards Australia.
"There's a hell of a trade war going on with Australia. I mean, it is not a good sign. What it means is that Beijing doesn't intend to back off from Australia, and Australia is going to pursue all the legal avenues it has," he told The Epoch Times.
"When you're in a ring with somebody, you've got to counterpunch when you get hit," he added. "There will be (high level) people in Beijing who will ask: 'What are you doing about this?' And the response will be: 'We're going to complain about it too.'"
"So, it's sort of an automatic response to a complaint with another complaint."
The Global Times, the CCP's official mouthpiece, said the latest WTO action was "reciprocal treatment" against Australia.
It also follows suspicions that Beijing was involved in influencing a recommendation by UNESCO to list the Great Barrier Reef as "in danger."
Australian Prime Minister Scott Morrison called the UNESCO process behind the determination "appalling."