Commentary
China is using Amazon to destroy American, European, Indian, and Japanese businesses, which are the foundation of free-market democracy on a global scale. Amazon's founder, Jeff Bezos, is making a short-sighted fortune in the process. He's one of the world's richest men at $193 billion.
But as Jack Ma's recent disappearance in China demonstrates, money will mean nothing when China's power exceeds that of the United States.
Forty-two percent of Amazon.com's top sellers are from China, according to a market research firm. These underpriced Chinese products are driving out mom-and-pop stores, hollowing out Main Street, U.S.A., and then, prices are raised to market levels. America's relative economic power is thereby being destroyed. China's economy, which exceeded that of the United States in 2017 (by GDP PPP), is engulfing America and its allies, and with it democracy.
The firm, Marketplace Pulsed, published research showing that more than 50 percent of Amazon sellers to Spain, France, Italy, and Canada are from China. Everywhere one goes, especially since the pandemic, one sees closed stores on Main Streets around the world. Stores that can't compete with China's forced labor and impoverished environmental regulations are closing, to be replaced by piles of empty Amazon boxes in which were found, concealed within, China-labeled goods.
This is dishonest marketing through omission, and not what people want.
China's global e-commerce via Amazon is fueled not only by cheap prices and Amazon's refusal to require a country-of-origin (COO) listing, but by what has apparently included, in many instances, counterfeit, false advertising, intellectual property (IP) theft, piracy, and customs fraud. In fact, the U.S. government in January identified several international Amazon sites for facilitating the sale of goods that were counterfeit, produced from stolen IP, or pirated. Amazon resists calls for it to list COO, most importantly China due to its aggressive trade practices, including dumping and tariff evasion, on the products that it sells.
This year, Amazon finally removed several Chinese merchants from its platform for "incentivized reviews," which is when vendors pay third parties to write positive reviews of products sold on Amazon. That has "bruised Chinese cross-border e-commerce," according to the South China Morning Post.
The latest casualty on Amazon is China's Tomtop Technology, which has lost 54 stores since July. Amazon froze $6.3 million of Tomtop's funds, apparently for violating its product review policies. According to Tomtop's parent company, "The reason could be the inappropriate reviews for some of the products, which is allegedly in violation of Amazon's platform rules." $6.3 million is a drop in the ocean of China's global exports via Amazon.
"Tomtop is now one of several Chinese merchants to be caught up in a campaign from Amazon to weed out violations of its terms of service, especially incentivised reviews," according to the Post. "The platform's crackdown on review abuse, though, has been a huge blow to the industry."
Amazon has profited by allowing review abuse to get to this point, and its countermeasures are too little, too late. The measures leave the larger problem of Amazon allowing the sale of Chinese goods, which come from a profoundly illiberal country, or even directly from enslaved workers in Xinjiang, to unsuspecting customers around the world.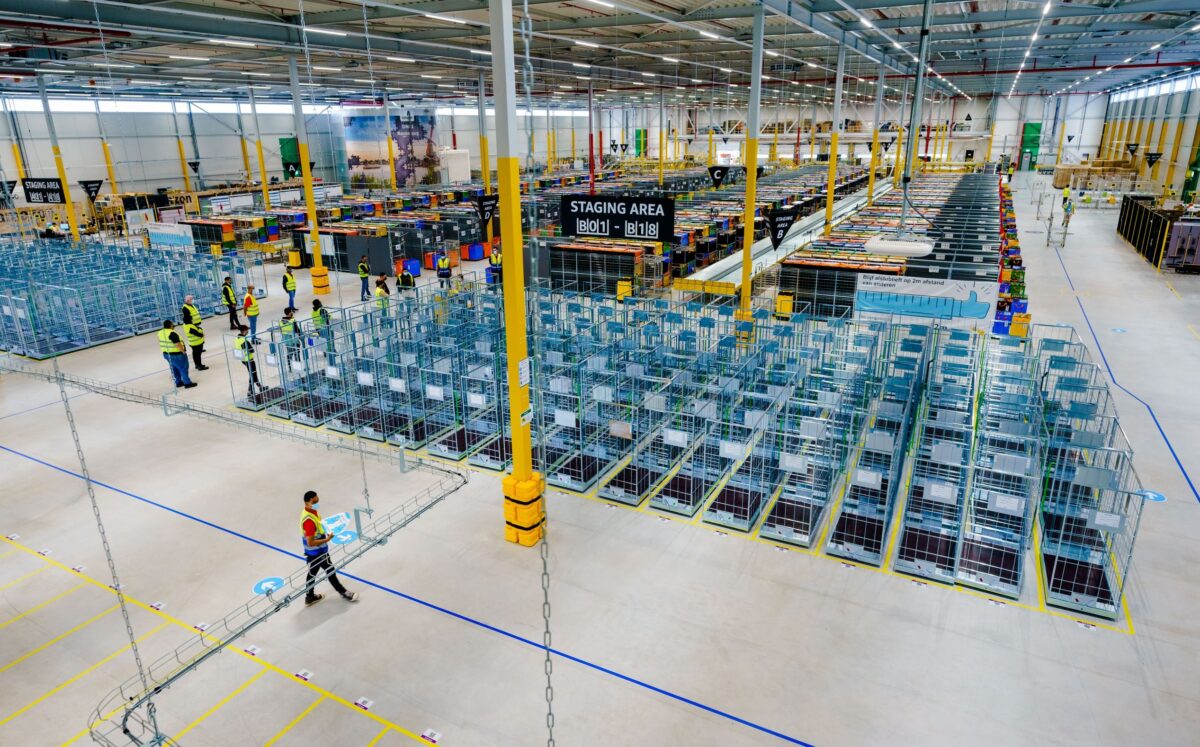 Amazon should at the very least require vendors to inform consumers of product COO, including state, province, and region, in order to address issues like the Xinjiang genocide and allow consumers to exercise their purchasing power for good. Consumers should be enabled to purchase from regions they want to support, like fellow democracies, thus avoiding products that originate from ethically problematic regions, and decreasing fuel consumption and greenhouse gas emissions from the global transport of goods. Buying local should be an option on all e-commerce sites.
Treating all producers the same, including companies in China that routinely evade tariffs by selling in small batches directly to consumers via Amazon, or that produce cotton and tomatoes in Xinjiang with forced labor, is unethical and in the long run, unwise for not only Amazon shareholders, but for all who believe in democratic freedoms. Further, through lackluster countermeasures against counterfeit goods, pirated products, or products benefiting from IP theft, Amazon ultimately hurts consumers and companies that do choose to act responsibly.
Governments are beginning to mandate the provision of COO information for e-commerce consumers who want to ensure the quality, safety, and ethics of the products they buy, or the origin for regulatory compliance or buy-local reasons. COO information will apparently be required on Amazon's British and European websites starting Aug. 22, to facilitate new Brexit regulations. This may require vendors to label Chinese-origin products. The same rules don't currently apply to Amazon's platform in the United States.
However, a U.S. bill sponsored by Sen. Tammy Baldwin (D-Wis.) would require COO information on a wide range of e-commerce sites. This is the right solution. It makes no sense that e-commerce platforms in the United States have been granted an unfair advantage over brick-and-mortar stores, where the provision of COO information is required on products and packaging. The proposed bill would finally level the playing field, perhaps bringing back Main Street, as well as mom-and-pop stores, that were decimated by the pandemic.
Large industry groups, including Amazon and other big online retailers, are against laws that require the provision of COO information on e-commerce sites, as they will likely turn off some consumers from shopping online where they would be confronted with information about the mass quantity of Chinese goods being sold. Industry preference, in other words, is to deny their customers a choice.
Big corporations would like to continue making money from the opaque flows of cheap, illegal, and unethical goods flooding American and global markets. But it's time for corporate America to wake up, fulfill duties owed to their customers, and support corporate responsibility and democracy, which is the only political system that fully supports the free market and other freedoms by which they, and all of us, thrive.
Most corporations, drunk on China profits, won't awaken by themselves. Consumers and voters must wake them through laws that require COO labeling and support local entrepreneurship that starts new e-commerce sites that provide their customers with the COO information they need to make real and informed choices. Those choices could be essential to preserving democracy on a global scale.
Views expressed in this article are the opinions of the author and do not necessarily reflect the views of The Epoch Times.