Housing Market Sluggish During China's Golden Week Holidays
October 12, 2008 8:59 pm Last Updated: October 12, 2008 9:03 pm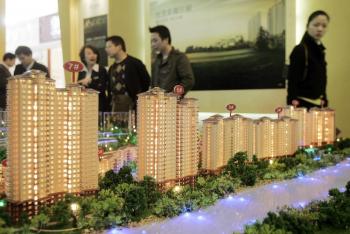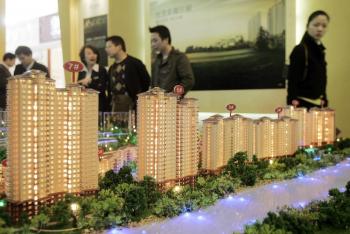 For a long time China's "Golden Week," a long holiday celebrating National Day, has been synonymous with a boon for the housing market. However, despite high expectations for this year's holiday by Chinese real estate developers, the market in Beijing, Shanghai and Shenzhen has instead shown itself as sluggish.
Beijing: Housing Sales Drop Over 70 Percent Compared to Last Year
According to the Guangzhou Daily, despite Golden Week being anticipated to be a turning point for an otherwise stagnant housing market, it failed to reverse the downward slide of the market in Beijing. Despite a variety of discounts and promotions, sales volume remained extremely low. The statistics published on the Beijing Real Estate Transaction Management Network showed that only 412 residential housing sales were made in Beijing from September 29 to October 4. Averaging out to 69 sales per day, this figure is 72 percent lower than last year's Golden Week.
Shanghai: The Autumn Housing Fair Was a Failure
Because the real estate market in Shanghai was so stagnant, organizers decided to hold the Autumn Housing Fair, a highly anticipated housing expo which is regarded as an indicator of the housing market during Golden Week. The event turned out to be a complete failure. Despite attracting a large volume of attendees, sales volume was roughly 100 per day, dropping 37 percent compared to the 2006 Fair.
Despite the fact that developers had spared no effort in promotional materials, consumers remarked that prices simply haven't dropped to a bearable level. Because of this, prospective buyers continued to take a wait-and-see attitude while they anticipate another wave of price cuts. One developer who participated in the Fair said that prior to the event his company anticipated a 70 percent sales rate, however they were only able to sell 30 percent. According to a ballpark figure compiled by the Fair's organizers, only 821 residential units were sold during the Fair, a great deal less than the figure in 2007 when the market was booming.
Shenzhen: Residential Housing Expo Also a Letdown
While sales of new housing projects in Shenzhen have continually declined since the beginning of this year, China's Mid-Autumn Festival and Shenzhen's Residential Housing Expo have both failed to turn the stagnant marketplace around.
Developers had originally planned to offer a wide range of discounts and incentives during the Housing Expo in an attempt to stimulate sales and jump start the housing market. Because of this, there were 90 buildings listed this year and among them residential buildings accounted for as much as two thirds of listings, which is a record high for the event.
Developer's incentives included strategies such as offering appliances, complimentary interior design and 20,000 yuan (U.S. $3,000) worth of travel coupons to Australia to those who made purchases at the Expo. However, the consumer mentality of expecting further price cuts in the future outweighed the value of the incentives. Because of this, the five-day Residential Housing Expo failed to live up to expectations, only selling 317 units, an average of 63 units per day, which is less than the average transaction volume during August and September of this year.