Commentary
As the Chinese Communist Party (CCP) cracks down on everything, from video games to the housing sector, Party leader Xi Jinping has called on the country to strive toward "common prosperity."
China's ever-increasing wealth gap must be addressed; this comes through the redistribution of wealth. Some China-friendly authors have called for Universal Basic Capital (UBC), which revolves around the idea of spreading wealth more fairly. Essentially, these authors are echoing the very same thing Xi is calling for. The aim of UBC "is not just to limit concentration of wealth at the top but build it from below," according to the South China Morning Post. It involves creating "an ownership stake" for all those in China, thus allowing everyone the chance to revel in the country's "future prosperity," the article said.
The idea of UBC is very similar to Universal Basic Income (UBI), a concept Americans are all too familiar with. The former presidential contender Andrew Yang put forward the idea of a "Freedom Dividend," a form of UBI that guarantees a certain amount of money—in this case, $1000 per month—to every American citizen. It sounded, and perhaps still sounds, great. Who doesn't want free money?
In July, Rep. Ilhan Omar (D-Minn.) introduced two bills—the Sending Unconditional Payments to People Overcoming Resistances to Triumph (SUPPORT) Act and the Genuine Progress Indicator (GPI) Act—that revolved around the idea of a national guaranteed income program.
What is the United States' obsession with UBI? Why is it still viewed as some sort of utopian panacea? Yes, inequalities exist; homelessness is most definitely an issue; and millions of American children are most definitely malnourished. However, UBI is not the answer.
But try telling this to President Biden. According to Trevor Filseth, a foreign affairs writer for The National Interest, the expanded child tax credit, which is part of the president's broader American Rescue Plan Act, appears to be little more than a UBI pilot program. Feeding hungry children should be celebrated. But if the expanded child tax credit turns out to be a UBI "gateway drug," then the celebrations must be halted. Let me explain why.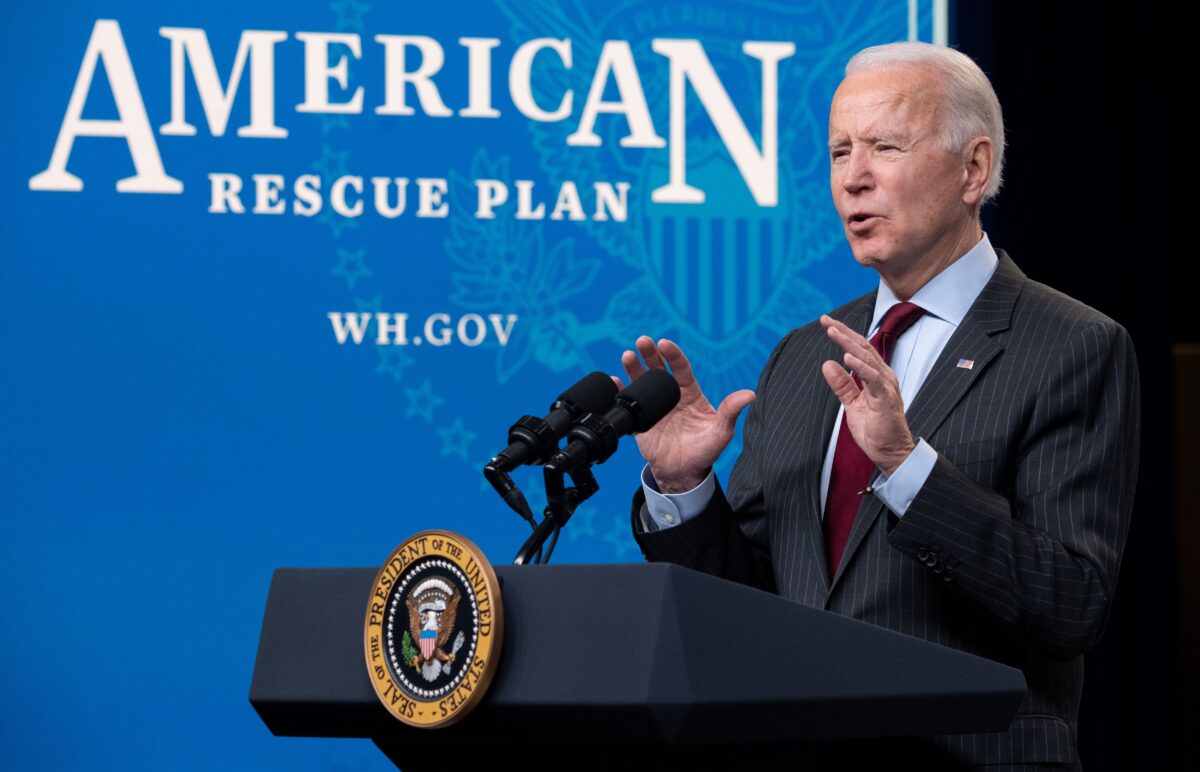 UBI has intimate connections with socialism; for many, socialism is the precursor to communism. Of course, the idea of UBI is nothing new. In the 18th century, Thomas Paine, very much a socialist, put forward the idea of a lump sum payment for all citizens. Joseph Charlier, a Belgian socialist, argued for a "territorial dividend." Martin Luther King Jr. and James Meade both advocated for some sort of "social dividend." More recently, the aforementioned Yang, as well as the socialist-friendly Sen. Bernie Sanders (I-Vt.) has advocated for UBI.
With current debt in the region of $28 trillion, and that number expected to rise to $89 trillion by 2029, the United States is hemorrhaging money. With warnings of an impending "financial armageddon," the introduction of a guaranteed income program would only quicken the country's demise. Contrary to popular belief, UBI wouldn't usher in a fairer society. In fact, the idea of fairness and UBI are diametrically opposed. After all, how would UBI be funded? More of that magic money being printed, you say. But this debt must be repaid, and the burden of repaying the debt will fall on the American people.
Additionally, UBI only makes sense if it serves to strengthen a country. However, according to researchers at Third Way, offering $12,000 per year in UBI would cost the U.S. government somewhere in the region of $2.4 trillion annually. As the authors noted, that's almost as large as "the entire US safety net today."
Furthermore, UBI would make sense if jobs were disappearing. Again, contrary to popular belief, they're not. What about AI, you ask? The robots are taking our jobs! Fear around artificial intelligence replacing workers is largely misplaced. AI is changing the nature of work; we are not being replaced. The jobs of tomorrow require STEM skills. Education in American schools must reflect this fact. Jobs are changing, not disappearing. Offering UBI won't change this fact.
Perhaps the most important point that needs to be made is this: UBI has never been tested in a country as diverse and as divided as the United States. Sure, the idea has been around a long time. Sure, pilot tests and experiments have been carried out. But UBI has never been rolled out on such a grand scale. Interestingly, when Finland rolled out its own version of UBI—the first in Europe to pay its citizens a monthly, tax-free wage—it turned out to be an unmitigated flop. For two years, 2,000 randomly selected, unemployed citizens were given €560 (about $662) a month. The payments appeared to discourage the recipients from seeking out new employment.
Free money, in the end, might help a family pay the bills; on a broader scale, however, it harms the economy. As COVID-19 has shown us, when fewer people are working, a country suffers, both economically and psychologically. This is a point that can't be emphasized enough.
Views expressed in this article are the opinions of the author and do not necessarily reflect the views of The Epoch Times.