Beijing's Stimulus Package and China's Economic Structure
November 11, 2008 10:23 am Last Updated: November 11, 2008 11:52 pm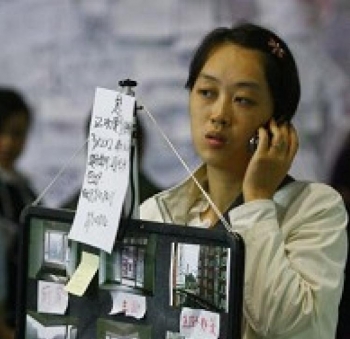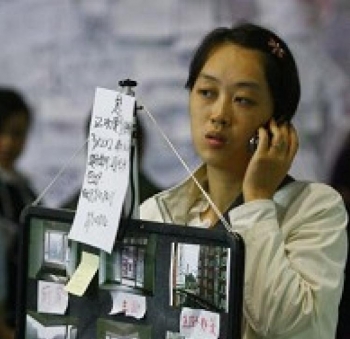 Beijing announced on November 11 an unprecedentedly huge economic stimulus package worth 4 trillion yuan (approximately $586 billion) to be infused by the end of 2010. The package is aimed at boosting domestic demand by providing financing to 10 major areas of the economy.
However, Dr. Cheng Xiaonong, Editor-in-Chief of Contemporary China Studies magazine, commented that the root cause of China's economic crisis is the unreasonable economic structure and substandard corporate quality. Such a rescue plan would not solve the problem; instead, it will impose a huge additional debt burden on the regime.
Difficult Situation
Even before the global financial meltdown, the Chinese economy had already shown signs of deterioration. According to statistics released by the Small and Medium-sized Enterprises Department in the State Development and Reform Commission, in the first half of 2008, 67,000 small and medium-sized companies, with annual revenues exceeding 50 million yuan, had shut down. Textile companies laid off more than 20 million workers. Consequently, overall economic growth in China has slowed down.
According to statistics released by China's National Bureau of Statistics, the first quarter GDP growth rate was 10.6 percent; it dropped to 10.1 percent the second quarter and 9 percent the third quarter, averaging 9.9 percent for the first three quarters, making it China's first single digit GDP growth rate in the past 6 years. A minimum growth rate of 8 to 9 percent is the absolute minimum for the Chinese economy, to ensure sufficient jobs for the 15 to 20 million new workers entering the job market every year.
Declining economic growth and slumping corporate profits has led to lower fiscal revenue. The fiscal revenue growth rate in September dropped to only 3.1 percent, compared to 16.5 percent in July and 10.1 percent in August. Meanwhile government expenditures increased 11.6 percent, amounting to a 93.2 billion yuan (approximately US$13.7 billion) deficit. Correspondingly, the State tax income growth rate was only 2.5 percent in September; a significant drop compared to 33.5 percent in the first half of 2008. If inflation is taken into consideration, the growth rate was actually negative.

China's economic downturn can be seen from its economic mainstay, the steel industry. Shan Shanghua, Secretary of the China Iron and Steel Association, announced on October 24 that almost all domestic steel companies had suffered losses in October, forcing them to rapidly cut back on steel production.
China Petroleum and Chemical Industry Association announced on November 5 that China's petroleum industry suffered a loss of 120 billion yuan (approximately US$17.6 billion) in the first three quarters.
The Real Culprit Is the Economic Structure
Many Chinese economists thought that the Beijing's new stimulus plan would be good thing for both the domestic and global economies.
However, Dr. Cheng Xiaonong thought differently. "The real problem with China's economy is its abnormal economic structure. Namely, China's economy is heavily dependent on export, foreign investments, as well as government-funded projects. Most Chinese industries lack competitiveness, and the ability to explore their own markets."
Besides, Cheng also thought that both the central and local regimes are now in a financial crisis, and are incapable of allocating huge amounts of money to rescue the economy.
"The No.1 problem now is not how to spend the money, but whether there is money available to them. The central government has been experiencing a financial deficit since September. Many local governments are also experiencing financial crises due to a sharp decline in land leasing. Some were heavily in debt already, and will face even worse conditions next year."
Xia Yeliang, an Associate Professor of the School of Economics in Beijing University, said during an interview with Radio Free Asia, "Many small and medium sized companies in China have shut down. Even if the government invests more money, I think the most important thing is to evaluate the investment and competitive environment for small and medium businesses. In addition, there should be a large tax cut. If these [suggestions] cannot be implemented, it will be hard to turn things around just by investing more money."
Chinese People's Reaction
An online survey conducted by China's CCTV's BBS (fuxing.bbs.cctv.com) asked people their views on the four-trillion-yuan economic stimulus package. Only 8.68 percent agreed that it was a good plan to turn an economic crisis into an opportunity for further development. Most people have doubts and worry, with 33.35 of the participants indicating that they "pray and hope that the money will be spent properly," whereas 28.31 percent indicated the plan leaves them worried. "Although it is a good policy, there are no relevant monitoring mechanisms." As many as 14.44 percent felt the plan was, "Questionable, and perhaps only a few monopolized industries will benefit."
The original article can be read here