A China Eastern Airlines jet carrying 132 people crashed in southeast China on March 21, the Civil Aviation Administration of China (CAAC) confirmed.
Debris from the Boeing 737-800 jetliner was found, but the number of casualties isn't yet known, Chinese state media People's Daily reported.
There were 123 passengers and nine crew members on board, CAAC said. People's Daily had initially said 133 passengers, including an infant, were on board.
The crash caused fires in mountainous areas near Wuzhou city in Guangxi Province, state broadcaster CCTV reported. Rescue teams have been deployed.
The aircraft was on a flight from the southeast city of Kunming to Guangzhou, a city along the east coast. Flight MU5735 departed Kunming at 1:11 p.m. local time, FlightRadar24 data showed; it was scheduled to arrive in Guangzhou at 3:05 p.m, but communication with the plane was lost roughly an hour into the flight.
Data from the flight tracker showed the plane had been cruising at an altitude of 29,100 feet at 2:19 p.m local time when it abruptly entered a steep descent. Two minutes and 15 seconds later, the jet was recorded at an altitude of 9,075 feet, according to Flightradar24. The last tracked altitude was 3,225 feet at 2:22 p.m. local time.
Weather data showed partly cloudy conditions with good visibility in Wuzhou at the time of the crash.
There was no immediate word on the cause of the crash. Chinese leader Xi Jinping urged an investigation as soon as possible.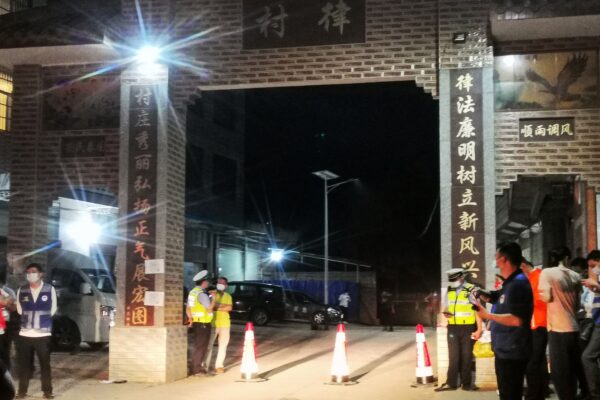 A resident from the village of Molang, which is near the crash site, said many rescuers gathered in his village.
"I'm too busy to breathe," he told The Epoch Times.
Another villager, Huang Kai (a pseudonym), expressed his concern to The Epoch Times.
His friend, who was around the crash site at around 2 p.m. local time, heard a loud sound, just like an explosion, Huang said. He feared no one could survive as the plane was destroyed.
"The scene has been sealed and no one was allowed to enter," Huang told The Epoch Times by phone. He said the plane didn't strike any homes and plunged into a sparsely populated area.
An employee at Tengxian People's Hospital, a major hospital near the scene, told The Epoch Times in the evening that they hadn't received any injuries.
Local residents saw the debris of the plane scattered on the site and strips of clothing on trees, according to state-owned China News Service. The report said they didn't see any bodies.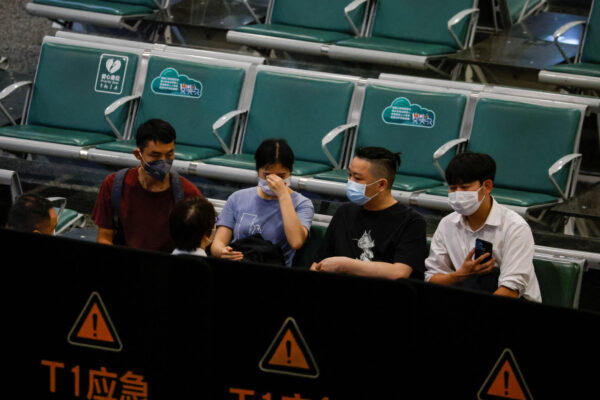 The plane is a 6-year-old Boeing 737-800 aircraft, according to Flightradar24. China Eastern said it grounded all 737-800 planes after the accident.
The 737-800, which has a good safety record, is the predecessor to the 737 MAX model that has been grounded in China for more than three years following fatal crashes in 2018 in Indonesia and 2019 in Ethiopia.
The last fatal accident of a Chinese passenger airline occurred in August 2010, when a flight from Harbin crashed while landing at central China's Yichun airport in dense fog, killing 44 of 96 people on board. The aircraft, an Embraer E-190, was operated by Henan Airlines.
Based in Shanghai, China Eastern is among the four major state-owned carriers. The last major crash involving the airline was in 2004, killing 53 on board and two on the ground.
China Eastern changed its official website to black and white in a show of mourning on March 21.
Hong Ning and Reuters contributed to this report.