Australia's federal trade minister's phone calls to his Chinese counterpart have gone unanswered, as Senator Simon Birmingham seeks to resolve the trade disputes about Australian barley and beef.
The Chinese regime is considering slapping an 80 percent tariff on barley imports following an 18-month anti-dumping inquiry and has also blocked Australian beef imports from four abattoirs.
The Chinese Ministry of Commerce has dodged the trade minister's calls for about a week.
The Chinese Communist Party's (CCP) announcement on May 10 saying that they may impose a tariff on barley came shortly after federal health minister Greg Hunt reiterated that the Australian government will support a European Union motion to investigate the origins of the CCP virus, commonly known as novel coronavirus, that emerged from China last year.
"We've made a request for me to be able to have discussions with my Chinese counterpart," Birmingham said in an interview with ABC Insider. "That request has not been met with a call being accommodated at this stage."
"The call ought to be returned," he said.
The Australian government in conjunction with the barley industry have submitted a response to refute China's claims that the government subsidises the industry in order to distort the market.
"This is simply a commercial farming operation getting on with business and there's no justification for duties to be applied on any of our barley products," Birmingham said.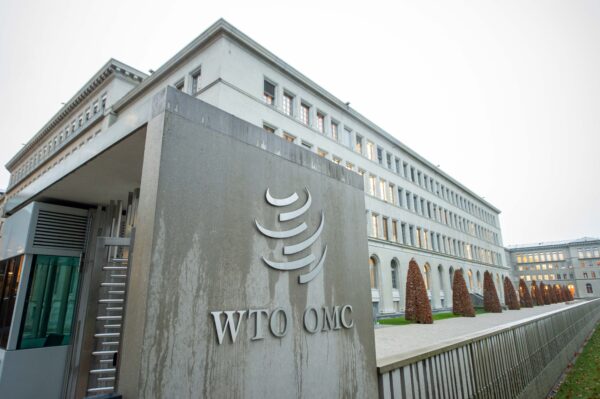 If the CCP decides to implement any additional tariffs or duties the Australian government may involve the World Trade Organization (WTO) to resolve the dispute, Birmingham said.
"Australia has used WTO disputes with other valued partners around the world in recent years. I've initiated them with Canada in relation to certain wine practices, with India in relation to certain sugar industry practices," he said.
Asked if China is a market economy where buyers and sellers can freely conduct business Birmingham said: "It has a very large predominance of state-owned enterprises operating, sometimes in less transparent ways than others."
China is Australia's number one trading partner, but Birmingham said it was up to businesses to determine who they sell their goods and services to.
"I would expect that many Australian businesses, off the back of some unpredictable regulatory interventions, such as those we've seen in the last couple of weeks, would start to consider whether the risk profile has changed, and may, therefore, look at other markets," he said.
Prime Minister Scott Morrison said there was nothing remarkable about the push for an independent inquiry into the origins of the CCP virus and reiterated that Australia will stand its ground.
Former Labor trade minister Craig Emerson thought the Australian government was making a "perfectly reasonable proposition".
"I mean, is (China) serious that we don't want to know how the coronavirus started and got spread?" Emerson said.
"It is not anti-China, it is pro-science so that we learn about this particular virus on the assumption that at some time in the future, hopefully a long time into the future, there will be more outbreaks of different viruses."