China Detains Rights Advocates Before Activist Trial
August 18, 2006 12:00 am Last Updated: August 18, 2006 12:00 am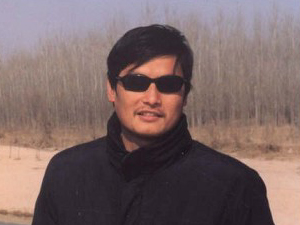 BEIJING—China has detained two of the nation's top human rights advocates shortly before a blind rights activist was due to stand trial on Friday, marking what observers said may be a concerted crackdown on activists.
Xu Zhiyong, a law academic from Beijing, was held by police in eastern China's Shandong province on Thursday, where he was preparing to defend activist Chen Guangcheng against charges of disrupting traffic and destroying property during a protest there in February, according to other lawyers defending Chen.
Xu remained in police custody on Friday, hours before Chen's trial was due to start.
Also on Friday, Beijing police told state media they had detained Gao Zhisheng, a human rights lawyer who has also campaigned for Chen's release.
Gao was held "for questioning for his suspected involvement in criminal activities", the official Xinhua news agency said without offering further details.
Chen, 34, a blind, self-taught legal activist, drew international attention last year by accusing local officials of enforcing late-term abortions in a harsh population control drive.
His family and supporters say the charges against him are concocted, and his case has become a lightning rod of contention between Chinese rights campaigners and police.
"There is no doubt in my mind that there is a concerted crackdown on rights lawyers underway," Nicholas Bequelin, a Hong-based researcher for Human Rights Watch, told Reuters.
"This seems to have been sanctioned by the highest level and they're really sending a chilling message to lawyers in China."
On Thursday night, police in Shandong's Yinan county, where Chen lives, accused the three attorneys preparing his defence of theft and took them away, one of the attorneys, Li Fangping, told Reuters by phone.
Li said he and another lawyer, Zhang Lihui, were questioned for about three hours and then released late on Thursday night.
But the other attorney, Xu, remained in detention on Friday morning and his mobile phone was off. Xu, a member of a district people's congress in Beijing, has taken up many controversial cases but advocated using legal channels to advance rights.
Late on Thursday, 10 prominent Beijing intellectuals, including senior lawyer Zhang Sizhi and liberal economist Mao Yushi, issued a statement decrying Xu's detention.
"What happened today was the relevant authorities deliberately seeking to use barbaric, terrorising means to attack the defence attorneys and prevent a fair trial tomorrow," they said in the statement issued over the Internet.
The Jiehu police station where Xu was said to be held could not be contacted.
Gao, 42, has been one of China's boldest defendants for a variety of controversial causes, including labour activists, protesting farmers, and members of Falun Gong, the outlawed spiritual group.
On Tuesday, Gao was detained by police in Shandong, where he was staying with his sister. It was unclear whether Gao was intending to attend Chen's trial.
Chen's wife, Yuan Weijing, told Reuters on Friday that local officials had warned her and other members of his family not to try to attend the trial or she would face charges similar to her husband's.
Yuan, who has been under virtual house arrest for many months, said police were blocking her from leaving her village and Chen's brother, Chen Guangfu, has gone missing, possibly detained by police.
"I don't know what Chen Guangcheng or I did to get this treatment," she said.
"Why are they afraid of people doing what they have the right to do?"