BEIJING—China's finance ministry said on March 30 it has introduced tax breaks for chipmakers in the country. The regime is seeking to reduce dependence on foreign semiconductors amid trade tensions with the United States over technology transfers.
The move comes as the United States is considering imposing tariffs on $50 billion worth of Chinese exports, citing discriminatory trade practices in high-tech sectors, including semiconductors.
Chipmakers in China will be exempt from corporate taxes for two to five years followed by partial deductions, the ministry said in a notice posted on its website.
The exemptions cover a range of products, from very basic to cutting-edge chips, for use in computers, smartphones, and other electronic devices.

China relies heavily on foreign semiconductors, which make up one of its largest import categories by value. It is seeking to overtake foreign rivals and become a top semiconductor producer by 2030, according to its own roadmap.
China's ambitions have riled overseas regulators, however, who have blocked several acquisition attempts by Chinese firms looking to speed up development through technology transfers. In the United States, for example, several Chinese deals to acquire American chipmakers and other tech firms were halted over national security concerns that the Chinese would be able to eventually procure American intellectual property. The U.S. Trade Representative recently issued a report—the results of which prompted the proposed tariffs on Chinese goods—detailing how the Chinese regime directs and assists Chinese firms to acquire sensitive technologies.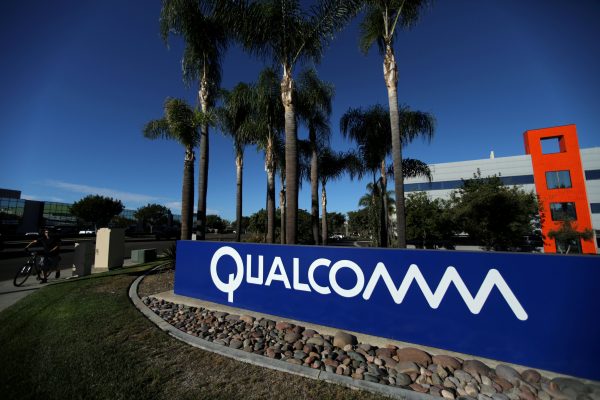 U.S. President Donald Trump's administration is requesting China purchase more semiconductors from the United States as part of a plan to avoid proposed tariffs and a potential trade war, Reuters reported earlier this week.
According to the Chinese ministry's recent notice, companies producing high-end chips using 65 nanometer technology or smaller with an investment of over 15 billion yuan ($2.39 billion) will be exempt from corporate taxes for five years. Companies producing chips using 130 nanometer technology or smaller will be tax exempt for two years.
The new rules will mostly benefit China's larger, older chipmakers which can promise higher investment and large-scale production.
China had 171 chip fabrication plants as of the end of 2016, accounting for roughly 14 percent of total global capacity, according to PwC, but produces less sophisticated chips than its foreign competitors.
Video: How Industrial warfare has occurred between USA and China'
The country has allocated extensive national funding to boost domestic production. Last year leading chipmaker Tsinghua Unigroup—a subsidiary of a state-owned firm—signed deals with China Development Bank and China's national integrated circuit fund for financing of up to 150 billion yuan ($23.9 billion).
From Reuters. Epoch Times staff member Annie Wu contributed to this report.