China's Effort to Curb Property Prices Put in Place
April 21, 2010 7:51 am Last Updated: October 1, 2015 8:19 pm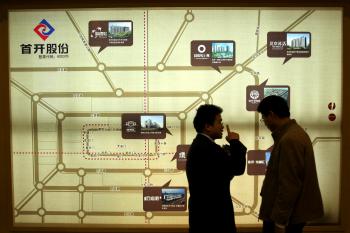 In an attempt to stave off a crisis in China's housing market, the Chinese regime, beginning in 2010, announced new policies to curb housing prices, including the announcement of several new policies within the past week.
China stocks fell sharply on bearish news on April 19. With the housing sector leading the decline, the Shenzhen Composite Index dropped 6.62 percent while the benchmark Shanghai Composite index fell 4.79 percent to below the symbolic point of 3,000—the biggest daily drop in seven months.
After an April 15 executive meeting of the State Council, an announcement was made to raise the down payment for second-home buyers to a minimum of 50 percent. On April 17, the State Council again told banks to stop lending to third-home buyers shopping for properties in high-home-price areas and to stop extending loans to buyers who fail to show proof of one-year residency.
Some Chinese media considered the latest measures the most drastic adjustments on the housing market to date.
Wen Guoging, a leading analyst with Lianxun Securities Company, commented that the drastic drop can be attributed to falling foreign stocks caused by the U.S. Securities and Exchange Commission's suit against Goldman Sachs along with the Chinese government's recent measure to restrict home loans, with the latter being the main culprit, according to a report by ifeng.com on April 19.
Fearing that the regime will take more and increasingly drastic measures to suppress increases in housing prices, many real-estate speculators investing in Shanghai, Shenzhen, and Beijing have begun to sell off their houses since March.
Some investors in Shenzhen have started to sell off their real estate properties by the hundreds. One investor recently sold off 680 apartment units he once owned, Guangzhou Daily reported on April 19.