Public Works Director: 'It's a very unique show'
January 10, 2010 8:40 pm Last Updated: October 1, 2015 8:59 pm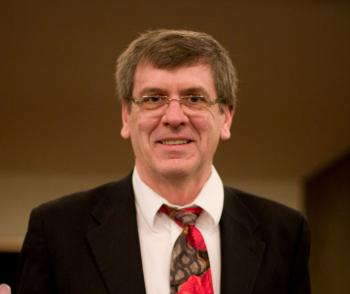 OTTAWA, Canada—Shen Yun's Sunday afternoon performance in Ottawa made a strong impression on Jacques Lortie who drove about 50 miles from the town of Russell to attend.
"It's beautiful, very nice. The dance, the music, and the costumes are beautiful," said Mr. Lorti, Director Public Works, Parks and Recreation for the municipality of Russell.
The backdrops and costumes are representative of the different regions and ethnicities of ancient China. Shen Yun's innovative computer-generated backdrops are something entirely unique in the world of theater.
"The backdrop was very nice," said Mr. Lortie. "That's the first time I see that kind of movement in the background, like when they were flying up to the sky."
The divinely-inspired Chinese culture underlies many of the performances and the backdrops effectively convey the arrival of gods on Earth and the departure of humans into the heavens.
The show includes a tenor and two soprano performances as well as an erhu piece. The erhu, a real crowd-pleaser, is a two-stringed Chinese instrument known for its mellow, sorrowful sound.
"The music was beautiful. The singers were very, very professional," said Mr. Lortie who attended the show with his wife and daughter.
Mr. Lortie appreciated the emcees' explanations of the dances and presentations of the upcoming musical performances.
A couple of the performances, "Nothing Can Block the Divine Path" and "Astounding Conviction," depict the situation facing Falun Gong practitioners in China. Falun Gong is a peaceful, meditative self-improvement practice rooted in Chinese culture that is banned in China.
"[The Chinese communist regime] are always scared of something and they always put down or try to control people who have a different faith and different religion," Mr. Lortie said.
It was the first time Mr. Lortie had seen a show like Shen Yun and in summary, he said, "It's a very unique show and I recommend for everyone to come and see it. I would like to recommend the show to my co-workers."
Shen Yun will play one more show in Ottawa on Monday night before moving on to Montreal for a three-day engagement at Place Des Arts Jan. 15-17.
With reporting by Donna He.
For more information, please visit ShenYunPerformingArts.org