China is considering a possible alternative to SWIFT after members of the cooperative removed Russian banks from the group as a part of the Western sanctions imposed on Russia because it invaded Ukraine, according to an analyst.
Mike Sun, a North America-based private investment adviser and China expert, told The Epoch Times that the Chinese Communist Party (CCP) may be looking at how to deal with Western sanctions after what has been imposed on Russia.
"Once Russia will be bound to lose in the war with Ukraine, the western countries will have their hands free to tackle with the CCP," and so SWIFT will be something that can't be ignored, Sun added.
In a speech at a forum held by Tsinghua University's PBC School of Finance on April 16, Zhou Xiaochuan, former governor of the Central Bank of China, said it is possible to replace the SWIFT system with China's Cross-border Interbank Payment System (CIPS) for transactions in Renminbi (Chinese currency also known as yuan) Shanghai Securities News reported on April 17.
"Avoiding SWIFT is theoretically feasible" in the face of current geopolitical instability, Zhou said, citing that exchange can also be done through barter if there is no other way.
Since SWIFT is used as a western sanction tool, the financial lawmaker said, then alternative channels of communication must be found to ensure the complement of trade.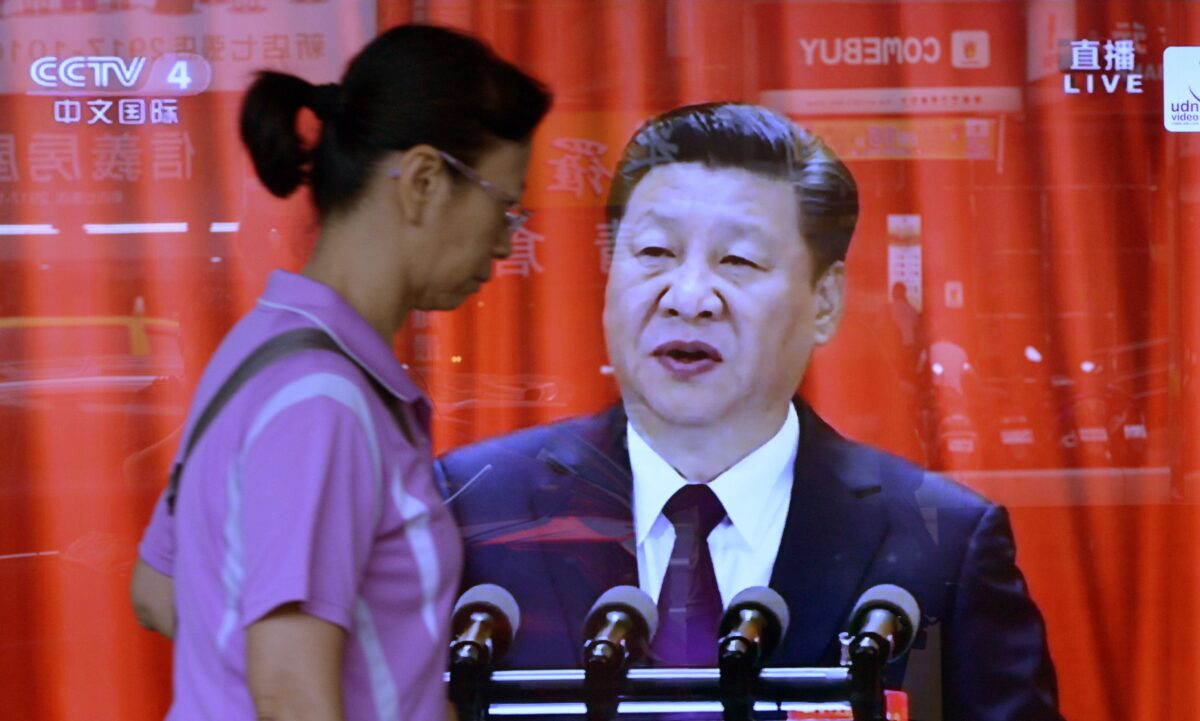 "This appears to be a stress test for the CCP to take on the upcoming sanctions," Sun said.
After the Russian invasion of Ukraine, there are more indications that the CCP is preparing for an incursion into Taiwan. Meanwhile, the CCP foresees that if it grabs Taiwan militarily, it will certainly face Western sanctions, just as Russia did.
"But there are many things to do if it needs to supplant SWIFT," Zhou admitted, saying CIPS is designed for Renminbi cross-border payments and has payment, settlement, and clearing functions, but CIPS only allows the use of a few mainstream currencies. Although CIPS has certain communication functions, they are not quite available.
In contrast, SWIFT is a communication organization that is responsible for communication before international payment, and the payment and clearing are completed in different currencies according to the system of each country.
SWIFT, which stands for Society for Worldwide Interbank Financial Telecommunication, is the world's leading provider of secure financial messaging services, helping users around the world to securely communicate and exchange standardized financial messages through reliable channels.
SWIFT's message delivery platform, products, and services connect more than 11,000 banks, securities institutions, market infrastructures, and corporate users worldwide, covering more than 200 countries and regions.
Some Russian banks have been kicked out of the SWIFT system as a result of Russia's war against Ukraine. On February 27, all G7 member states including the United States, Canada, Britain, France, Germany, Italy, and Japan announced their support for sanctions against Russia that partially cut off the SWIFT system.
In 2014, after Russia invaded Crimea, the Bank of Russia developed the SPFS system to alleviate pressure over the possibility of being removed from the SWIFT system. According to information published on the website of the Bank of Russia, SPFS, similar to SWIFT, is Russia's financial information delivery system, which guarantees uninterrupted financial information within Russia.
Co-founded by the Central Bank in 2012, Tsinghua University's PBC School of Finance holds a finance forum every year since 2014, and normally gathers senior officials and prominent figures from the financial sector. The forum publishes a report on China's financial policies for the year.
Zhou Xiaochuan is currently the president of the China Finance Forum headed by the Central Bank.