China Confirms another Human Bird Flu Death, WHO Warns Again
December 31, 2005 12:00 am Last Updated: December 31, 2005 12:00 am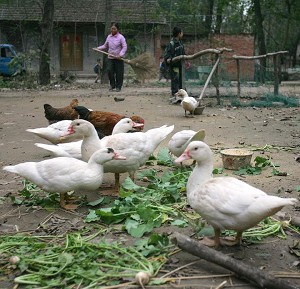 The World Health Organization (WHO) said the confirmed third human death in China from the bird flu shows the danger of the undetected small-scale H5N1 virus epidemic. Chinese authorities are currently investigating the path of transmission that resulted in the death.
The Chinese Ministry of Health announced on December 29, that a 41 year-old female factory worker who had been infected by the H5N1 virus died in about two weeks, on December 21. Even so, there is as yet no confirmed bird flu outbreak in the woman's residential region. However, such a situation has happened in China before. One official from the Ministry's press office said, "We do not yet know the source of the woman's infection and the investigation is still ongoing."
As of now, there have been seven confirmed bird flu infections in humans in China within the last two months, with three of them fatal. Thirty-one locations around the country have seen the bird flu outbreak, but not all of them experienced infections in humans.
---
Related Article: WHO Says China Still Not Sharing Bird Flu Samples