China censored the names of Peng Shuai, one of China's top tennis players, Zhang Gaoli, ex-vice premier who retired in 2018, and Kang Jie, Zhang's wife, after Peng accused Zhang of sexual assault with help from Kang.
Along with censoring the three names, anything related to this alleged scandal was removed and banned from China's internet.
A former internet censor who worked for China's largest microblog platform Sina Weibo told The Epoch Times that he observed that Chinese censorship also banned "the universe is enormous," and other sentences that Peng used in her online accusation.
"[The Chinese regime] doesn't want people to know about this sex scandal," the former censor who said on Nov. 5. "It's like freezing her (Peng). Make her become invisible to the public."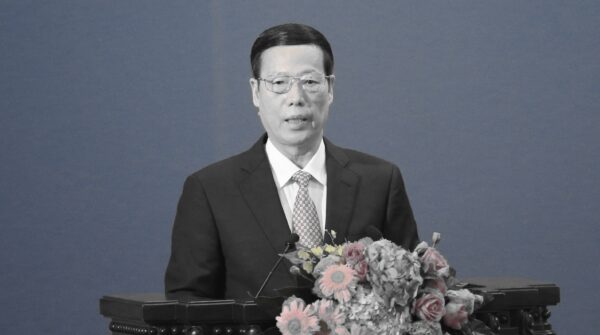 On Nov. 7, Peng Shuai's social media accounts were still accessible, but all content was posted before November 2021. On China's internet, when using Peng, Zhang, and Kang's names as keywords to search, there were hundreds of thousands of results, but nothing related to the alleged scandal.
On Weibo, a Chinese version of Twitter, where Peng has 578,000 followers, the comment function under Peng's account looked normal, but didn't allow users to submit new comments.
Three news websites that were owned by Chinese financial service and education company FX168, couldn't be visited on Nov. 4, after they reported the alleged scandal. The commentators believe the sites were closed by the Chinese regime.
Behind the Censorship
Chinese netizen recordings show that Peng's posts about the alleged assault were removed 20 minutes after being published on Weibo. Another group said that the posts were removed 34 minutes after the posting.
"According to my experiences, this was a little bit slow," the internet censor told The Epoch Times. "The posts include the name of Zhang Gaoli, the vice premier. All Chinese top officials' names are sensitive words, [which are tightly monitored by the system]."
The censor said that it's possible that Weibo made a mistake by not acting immediately. It's also possible that there were some other reasons behind the slow reaction, which he didn't dare to say.
China affairs columnist Hao Ping wrote in an article, published on the Chinese edition of The Epoch Times' website on Nov. 4 that it's possible that the Chinese regime intentionally allowed Peng's posts to be seen by people.
"The timing is critical. The dictatorial Chinese Communist Party will host its sixth plenary session of the 19th CCP Central Committee on Nov. 8 and 9 [in Beijing] … Zhang used to be a powerful official in [Chinese leader] Xi Jinping's rival [former CCP leader] Jiang Zemin's faction," Hao wrote.
In CCP tradition, the sixth plenary session is the last one hosted by the current authorities, and the next year's conference will decide the new leader.
In this year's sixth plenary session, Xi needs to convince the CCP senior officials to support him in taking a third term in 2022. Xi became Chinese leader in 2012, and will finish his second term next autumn.

Peng, 35, former number one ranked tennis doubles player, said her relationship with 75-year-old Zhang lasted for over a decade.
"About three years ago … I was taken to a room in your house [in Beijing], and you wanted to have sex with me, which is [the] same as what you did over ten years ago in Tianjin," Peng wrote.
Peng wrote that Zhang cut off the relationship after she and Zhang had affairs seven years ago. Facing Zhang's threat again, she was scared and cried. She capitulated in the end when Zhang's wife guarded the front door. They maintained the relationship until the night of Oct. 30 when they had a conflict.
Peng clarified her motivation to publicize the relationship. "You said we could take our time to discuss on the afternoon of Nov. 2. However, you called me this noon and said you were busy … You want to get rid of me like seven years ago. You throw me away, after playing me," she wrote.
Peng then talked about children and parents in the posts, which some overseas Chinese commentators think indicates that she might be pregnant.
As of press time, The Epoch Times couldn't reach Peng or Zhang. Neither has made any statement on the issue.