With U.S. companies using servers in China to hold customer data, it has become increasingly difficult  for U.S. authorities to access that information for criminal investigations. "By moving the data to the PRC, service providers are increasingly putting evidence of crimes out of the reach of prosecutors and agents," said Carolyn Pokorny, deputy U.S. Attorney in Brooklyn.
Pokorny made the statement in a recent cybersecurity conference held at New York's Fordham University, according to a Reuter's report.
Beijing can also use its control over electronic data to target dissidents living abroad, Pokorny said.
Abused Access of Customer Data
According to Pokorny, U.S. service providers have told prosecutors they cannot respond to some search warrants because the data being sought is held by a China-based entity.
The abuse of electronic data by Beijing authorities has caused general concern and is widely reported recently.
For instance, leaked audio from more than 80 internal TikTok meetings, indicated that China-based employees of ByteDance, the parent company of TikTok, have repeatedly accessed nonpublic data about U.S. TikTok users, according to a June report of BuzzFeed News.
Nine U.S. senators addressed their concern to TikTok CEO, Shou Zi Chew, that TikTok and ByteDance are exploiting U.S. consumer data "to surveil Americans and the consequence extends beyond consumer data into the national security space."
In response to the senators' concern, TikTok claimed that they have not given U.S. data to the Chinese Communist Party (CCP), but that the CCP has never asked for it either, according to BuzzFeed's report.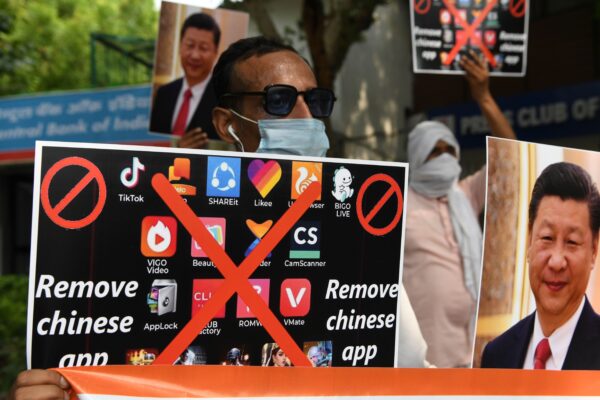 Threat to National Security
Just this March, the Justice Department charged five Individuals variously with stalking, harassing, and spying on U.S. residents for the Chinese secret police.
According to the Justice Department statement, the defendants participated in transnational repression schemes to silence critics of the regime, and even planned a physical attack on a target living in the United States.
Damian Williams, the top federal prosecutor in Manhattan, also spoke at the conference at Fordham University. He encouraged service providers that learn of criminal activity through data they host to report it to law enforcement rather than wait for search warrants.
Wang Xiang contributed to this report.