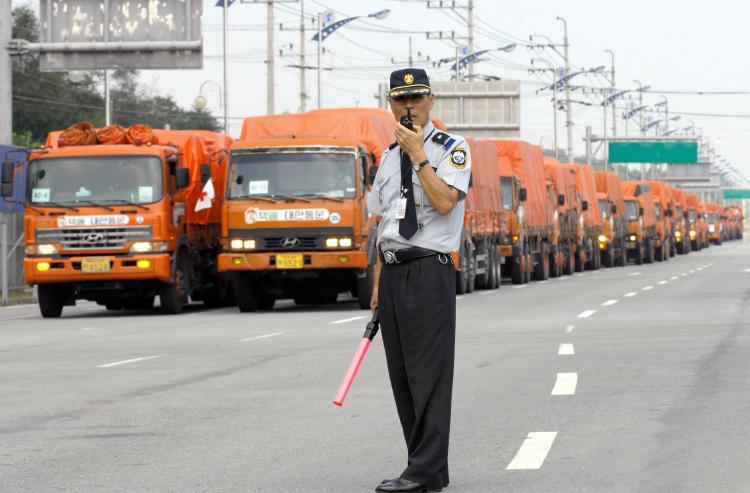 A rights coalition is asking Americans to balance their made-in-China Christmas purchases with donations to help North Korean refugees who are suffering under China's policy of forceful repatriation.
The North Korea Freedom Coalition (NKFC), a group representing over 60 organizations, says Chinese authorities force North Korean refugees to return to their country knowing that their punishment for fleeing includes imprisonment, torture, and death.
"It is nearly impossible to avoid buying products made in China, especially during the Holidays, but we ask Americans to offset these purchases by donating for the rescue of North Korean refugees, most of whom are women and children." said NKFC Chairman Suzanne Scholte, the 2008 Seoul Peace Prize laureate, in a Christian Post news report.
According to the report, Scholte said that the Chinese regime, against international law and in spite of requests from the United States and South Korea, has worked with North Korean dictator Kim Jong-il to "hunt down refugees" and force them back to North Korea.
Although the U.N. Special Rapporteur on North Korea has declared North Koreans who flee to China to be refugees deserving of protection, China claims that they are economic migrants.
A string of natural disasters since the mid-1990s along with government mismanagement has left North Korea's economy crippled and many facing starvation.
It is estimated that in the last 10 years, at least 500,000 North Koreans have crossed the border into China to escape hunger and oppression under communist dictator Kim Jong-il.
The Christian Post said that North Korean citizens are "forced to adhere to a personality cult that revolves around worshipping current dictator Kim Jong-il and his deceased father, Kim Il-sung. Being found a Christian is among the worst crimes someone can be accused of, and results in imprisonment, torture and at times public execution."
Open Doors USA, an advocacy group for persecuted Christians, ranked North Korea as the world's worst Christian persecutor in its 2008 watchlist.