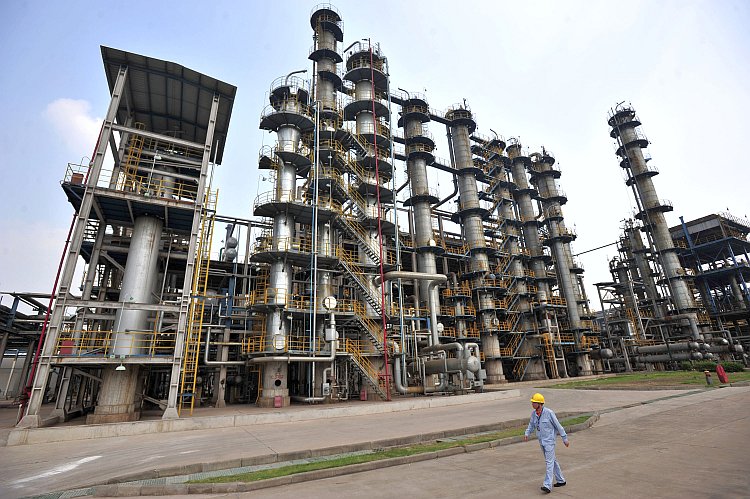 Western think tanks, such as the Council on Foreign Relations (CFR), are still fervent in dealing with the Chinese regime in an effort to have the Chinese state invest in America and bring jobs to this beleaguered economy.
"Chinese investment would promote new economic activity. … More FDI [Foreign Direct Investment] would boost U.S. exports to China, as Chinese companies look to their U.S. operations to export back home," recommended the CFR in its Policy Innovation Memorandum No. 13, dated Feb. 9.
On the other hand, the American government has been cautious in allowing Chinese enterprises to invest in the United States, as there is no transparency in ownership, and it is often difficult to fathom if the enterprise is directly or indirectly owned by anyone who is part of the Chinese regime.
America is an open market country where the entry and exit of an enterprise into and out of the market is nothing special or anything to worry about. However, the Chinese state sets unprecedented hurdles for entry into its market, such as giving up company confidential information, allowing its courts to bypass international norms during conflicts with foreign investors, and a slew of other market distortions that harm foreign investors.
President Barack Obama took issue with the Chinese state's trade-distorting tactics at the Nov. 13, 2011, Asia-Pacific Economic Cooperation (APEC) Summit press conference, published on the White House website.
"There are a range of things that they have done that disadvantage not just the United States but a whole host of their trading partners … enough is enough. … There is a concern across the political spectrum that the playing field is not level right now," Obama said.
Not only governments, but also members of the Organization for Economic Cooperation and Development (OECD) are putting pressure on China to "grant reciprocity in market access," according to an April report by the Rhodium Group. Based in Paris, OECD is an entity that promotes cooperation among governments. OECD has a current membership of 34 countries, including the United States, Australia, France, and Germany.
More Chinese Investments Approved Than Denied
"Many Chinese executives believe the United States is unwelcoming of Chinese investment, even though the vast majority of Chinese investments in the United States have either been approved or have not required any approval," according to the CFR memorandum.
When discussing investments in the United States, China's officials generally point to failed investments, such as the attempted investment by China National Offshore Oil Corp. (CNOOC) in the former Unocal Corp. and the purchase of assets in 3Leaf Systems, a California-based firm, by Huawei Technologies Inc., which the United States ordered to be divested.
China's officials don't understand the delineation made in the United States between governmental and nongovernmental entities. Huawei's ownership is not transparent, although the firm claims to be an employee-owned company. There are many rumors, with analysts suggesting that the company has close ties to the Chinese military.
In 2005, CNOOC, a Chinese state-owned company withdrew its offer to buy Unocal, given a political backlash. "CNOOC is a foreign company; the Chinese government controls it; and it has the unfair advantage of financial support from the Chinese government," according to a case study published by the Peterson Institute for International Economics.
Investing in the U.S.
"Chinese direct investment in the United States dipped to $69 million in Q4 2011, dragging down the full year figure to $4.5 billion. This is a slight drop from last year's $5.2 billion and significantly lower than figures for Europe, where Chinese investment surged to a new record high of almost $10 billion," according to a 2012 Rhodium Group report by Thilo Hanemann.
During the fourth quarter of 2011, Chinese corporations invested in seven companies, out of which five were Greenfield projects. A Greenfield project is not the purchase of another entity, but a company that opens operations in another country, starting from scratch and building the company from the ground up.
Although the value of the Chinese investments was lower, the number of investments (seven) did not change from prior quarters.
The lower investment numbers during the fourth quarter of 2011 do not herald a slowing of Chinese investments in the United States as 2012 has already signaled the beginning of more investments.
On Jan. 3, Devon Energy Corp., an Oklahoma-based energy firm, announced that it had negotiated a deal with Sinopec International Petroleum Exploration & Production Corp. (SIPC). SIPC would invest $2.2 billion for a stake in Devon's five shale oil and gas fields and will pay Devon $900 million on finalizing the deal.
SIPC also agreed to pay an additional $1.6 billion in future drilling costs from 2012 through 2014. However, it is not known how many drilling jobs this will garner for the United States. Also, the ownership of Sinopec cannot be ascertained. The company says on its website that it is a state holding company and a state-authorized investment institution, but it is unclear whether it is state-owned or not.
According to a March 28 announcement by Robert Bentley, governor of Alabama, China's Golden Dragon Precise Copper Inc. (ownership not known) chose Thomasville of Clarke County for building a $100 million copper manufacturing firm that will bring 300 jobs to that town.
The Rhodium Group mentions "the potential sale of AES' wind power generation assets (valued at $1.65 billion) to China State Grid." China State Grid is a Chinese state-owned corporation, while AES Corp. is based in Arlington, Va.
Dissecting China's Investment Portfolio
"China's global investment position continues to be dominated by low-yielding assets: Despite the goal to diversify its global portfolio, China's international investment position continues to be dominated by reserves and other low-yielding asset classes such as debt instruments, bank loans and cash. Direct investment and portfolio investment in equities remain a small part of China's global portfolio," according to a May 4 Rhodium Group analysis.
In 2011, the Chinese regime increased its foreign assets by $600 billion, totaling $4.72 trillion by the end of that year. However, it appears that the Chinese state put the brakes on its foreign investments in 2011, given that the rate of growth was 15 percent, by far the lowest since 2004.
Also, the Chinese regime's investment portfolio didn't increase at the same rate as in prior years due to an increase in the exchange rate and changes in the value of past investments. In addition, diversification is still a problem, with the Chinese regime more interested in investing in currency holdings than in any tangible types of products.
"Despite rhetorical and real efforts to diversify its global portfolio, China's global assets remain dominated by reserves holdings and 'other investments'—trade credit, bank lending and currency holdings," according to the Rhodium Group.
China's trade surplus will no longer grow as fast as during prior years, given the global economic problems. In 2011, reserves increased to $3.26 trillion, an increase of 12 percent, or $342 billion, the smallest increase since 2004.
Diversification of China's reserves away from the U.S. dollar is not an option, given the current problems with the Euro, with analysts crossing their fingers that the Euro won't disappear.
"SAFE [State Administration of Foreign Exchange, under the auspices of the Chinese Central Bank] has generally favored greater diversification of these holdings, but the stark reality is that European distress and the risks associated with other currencies have left Beijing with far fewer alternatives to the US dollar than it would like," the Rhodium Group report stated.
The Epoch Times publishes in 35 countries and in 19 languages. Subscribe to our e-newsletter.