Amid soaring gas prices and domestic power shortages, China has signed three large-scale liquefied natural gas (LNG) deals with U.S. exporter Venture Global LNG to secure long-term supplies.
For the past three years, China had imposed tariffs on U.S. natural gas due to the U.S.-China trade war.
According to the United States Department of Energy, the agreements with China's state-owned oil giant Sinopec include two 20-year deals with a combined 4 million tonnes of LNG per year.
Huang Jun, a Chinese economist in the United States, told The Epoch Times that this large-scale transaction between the U.S. and China might be related to the virtual meeting between U.S. Trade Representative Katherine Tai and Chinese Vice Premier Liu He on Oct. 8.
Tai announced earlier on Oct. 4 that she would seek "frank" discussions in the virtual talks with China's Vice Premier Liu He and hold China to its commitments under Phase 1 of the trade deal negotiated by former President Donald Trump.
"In 2020, China and the United States signed the Phase 1 trade deal, an enforceable agreement requiring China to purchase an additional $200 billion of U.S. goods and services over the next two years, with an emphasis on agricultural, energy products and more. At present, China has only completed 62 percent of its required import volume," Huang said.
Huang pointed out that China's large-scale power shortage is another reason to purchase U.S. natural gas in large quantities as it has very little choice.
Since August, more than 20 provinces in China have experienced power cuts, causing factory shutdowns, broken supply chains, declining economic growth, and increasing inflation risk.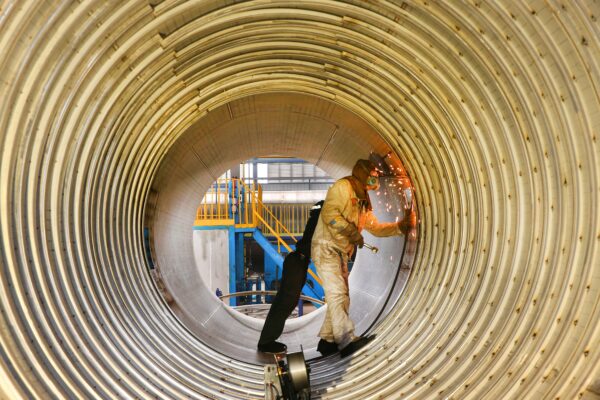 Trade War
The Chinese Communist Party (CCP) imposed high tariffs on American natural gas three years ago, using it as a method of retaliation in the U.S.-China trade war.
In September 2018, the regime imposed a 10 percent tax rate in its third round of retaliatory tariffs. As a result, China's U.S.-produced LNG imports decreased by 80 percent from October 2018 to March 2019 compared to the same period last year.
On Jun. 1, 2019, Beijing initiated another round of retaliatory tariffs on the United States, increasing the liquefied natural gas (LNG) tariffs from 10 percent to 25 percent. As a result, by May 2019, China's imports of U.S. natural gas dropped to zero.
"Judging from the Chinese companies' intention to purchase large amounts of U.S. natural gas this time, the CCP is likely to reduce or abolish tariffs on U.S. natural gas," Huang said.
"The price of natural gas from the United States is about 30 percent cheaper than that of Russia. If there are additional tariffs on the U.S. natural gas, it would not be cost-effective compared to Russian natural gas."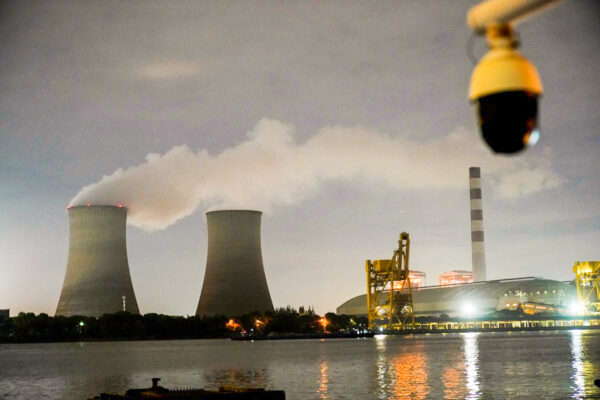 The Coal Supply Dilemma
Australia was China's largest coal supplier until Beijing imposed a ban on Australian coal imports in December 2020. The ban was part of a spate of trade tariffs and restrictions issued by Beijing against Australia after the country's leader, Prime Minister Scott Morrison, called for an independent investigation into the origins of the COVID-19 pandemic in April 2020.
Western officials have described Beijing's actions as "economic coercion" designed to intimidate Canberra into softening its stance toward the Chinese regime.
But the regime's ban on Australian coal has only further exacerbated China's tight coal supply situation and its current power crisis. Since as early as December 2020, factories in the country's industrial hubs have encountered local government orders to halt production during peak hours due to power shortages.
This year, power shortages have continued to worsen. Since mid-August, 20 provinces, municipalities, and autonomous regions across China started power rationing and production restrictions, including manufacturing centers such as Guangdong, Zhejiang, and Jiangsu.
The impact of the power shortage prompted some analysts to lower China's growth prospects for 2021. Nomura Securities lowered its forecasts for China's GDP growth from 5.1 percent to 4.7 percent in the third quarter and 4.4 percent to 3.0 percent in the fourth quarter, respectively. Its full-year forecasts also fell from 8.2 to 7.7 percent.
Morgan Stanley analysts said that if production cuts continue, China's GDP growth in the fourth quarter may fall by one percentage point.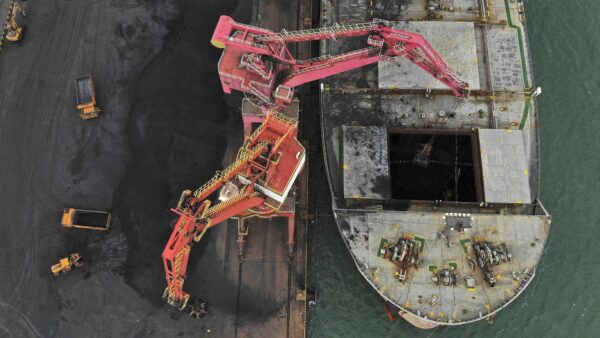 Despite a nearly year-long unofficial import ban on the fuel, reports surfaced earlier this month that China was releasing Australian coal from bonded storage. Shipments of Australian coal—stranded in Chinese ports for months—have also finally been unloaded as China grapples with an energy crisis that has seen coal and gas prices surge to new peaks.
The price of Australian coal soared to new records and as of Oct. 1, high-quality thermal coal at the Port of Newcastle in Australia surged to $203.20 per ton, breaking a previous record set in July 2008.
Switch to Natural Gas
Huang, in his analysis, said: "Recently [China] has begun to re-import coal from Australia, but the price is much higher now. The price of natural gas is also higher. But relatively speaking, it makes more sense to import natural gas than coal at the moment," Huang said.
Huang also said that 71 percent of China's electricity came from thermal power generation, of which 8.1 percent is natural gas. In other words, natural gas accounts for less than 6 percent of China's total power generation.
"I think the power supply shortage could be eased if China doubles its natural gas power generation capacity, but that still won't solve its energy crisis completely," Huang said.
However, natural gas creates less pollution than coal in power generation. Therefore, Beijing regards natural gas as a bridge fuel to potentially achieve its 2060 carbon-neutral goal as it vigorously promotes its new "coal-to-gas" policy.
"Under Western pressure, China hopes to solve its electricity supply shortage without incurring more carbon emissions. At the same time, China's energy structure is dominated by thermal power generation, so converting coal to natural gas is its only way out," Huang added.
Huang is the chief economist of the China Enterprise Capital Alliance (CECU), the Asian Real Estate Association (ASEA) director, and the standing director of its research committee.