Evidence points to better mental health support for people who've suffered traumatic incidents as children could prevent a lot of mass shootings.
The topic of youth trauma and violence have reemerged after the massacre at Robb Elementary School in Uvalde, Texas, in which 21 people were killed by a lone 18-year-old gunman.
So far this year, there have been more than 200 similar public killings in the United States.
As U.S. legislators push for tighter gun control laws amid an ever louder public outcry, some experts argue the more significant underlying problem—the lack of mental health support—has been placed on the backburner.
Researchers are highlighting the lack of resources for troubled youth and those who've experienced childhood trauma.
While better health support is neither cheap nor easy to address, research on the pool of U.S. mass shooters showed that 31 percent had experienced severe childhood trauma, and more than 80 percent were struggling with a state of mental crisis prior to their attacks, according to the National Institute of Justice (NIJ).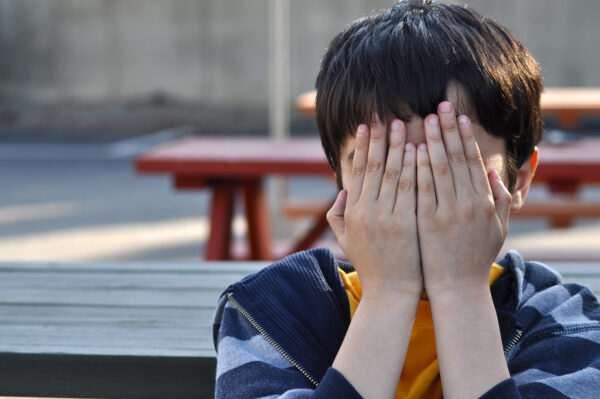 Following that thread, suicidality is also a strong predictor.
A study supported by the NIJ called The Violence Project collected data from 172 gun-related mass killings from 1966 to 2019 that revealed 30 percent of adult shooters were suicidal before taking action to kill others.
That number is significantly higher among younger shooters.
In the K-12 age range of students who engaged in mass shootings, 92 percent were suicidal. With college students, that number climbs to 100 percent.
"A lot of times, there just aren't enough resources available," Nina Marie DiTommaso told The Epoch Times.
DiTommaso has a doctorate in counselor education and is the director of operations at Tennessee Counseling. She says there aren't enough mental health resources at schools to help students, especially those struggling with trauma that can build into something more dangerous down the road.
"I've had exposure to training school counselors and also had them placed in the schools before, like in prior internships. A lot … have to take care of all the kids in the school. So sometimes that's 400 kids. Sometimes it's 800 kids," she explained.
The outcome of traumatic experiences from a person's youth can also be hard to predict.
DiTommaso said it likely factors into people's decision to become violent down the road, but so does someone's overall personality.
"Most of us [mental health professionals] believe it's both. Our clients are born with a certain personality or kind of genetic predisposition to how they look at the world and go through life, and also it depends on the environment," she said.
The U.S. government recognizes the importance, which prompted the creation of the Mental Health Reform Reauthorization Act (S.4170). The latest version also addresses the substantial impact COVID-19 has had on the country's mental health.
Psychological malaise resulting from the pandemic and its subsequent restrictions is especially prevalent in children.
On May 10, Senators Dr. Bill Cassidy (R-La.) and Chris Murphy (D-Conn.)—members of the U.S. Senate Health, Education, Labor, and Pensions Committee—introduced legislation to reauthorize federal mental health and substance use disorder programs that went into effect in 2016 and are set to expire this coming September.
"We all have loved ones affected by mental illness. The pandemic intensified our mental health crisis, especially amongst our children," Cassidy said in a press release.
Connections between neglect or abuse children suffer to violent behavior patterns as an adult was also established during a CDC-Kaiser Permanente Adverse Childhood Experiences Study.
"Adults who have grown up in severely dysfunctional households often have issues connecting to their emotions in a healthy manner and knowing how to express them effectively," social worker Annette Shimkus told The Epoch Times.
Shimkus has been a social worker for 35 years and works with patients who suffer substance abuse and co-occurring disorders. She's also trained in critical incident stress debriefing.
She noted that some people who suffer trauma or abuse as kids may lack opportunities to observe appropriate communication and expression of feelings.
Consequently, this can lead to inappropriate acting out as children that grows into abusive behavior toward others later.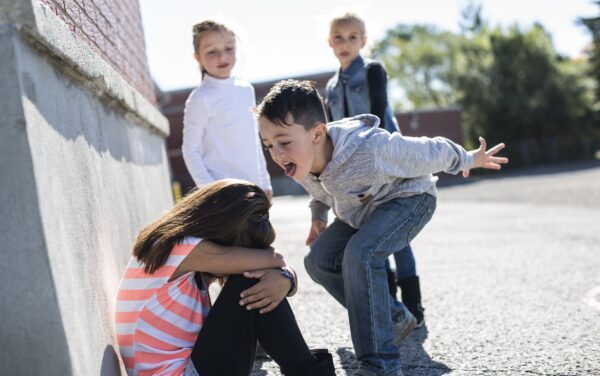 Part of treating patients with mental health trauma is identifying the presenting issue, which is the event or reason someone has chosen to seek help. However, the problem can also be more complex.
"In addition, there can be the development of personality disorders," Shimkus said.
"Depending on the severity … the person may be able to manage their life unless, or until, a significant event triggers a response that begins to impair that management."
Though often there are indicators that someone's mental state is taking a dark turn toward what could evolve into a deadly event like the Uvalde shooting in May.
This is commonly known as the "leakage," where mass shooters indicate, tell, or even show their violent intentions before committing the action.
In a cross-examination of 170 perpetrators, researchers found that nearly half leaked their plans in advance.
Moreover, 44 percent of the group specifically mentioned plans to shoot people.
Some experts believe this phenomenon serves as a cry for help from perpetrators before reaching for their guns.
Mental health professionals see these early warning signs as a major key in preventing mass killings.
Leakage was present with the Uvalde shooter, 18-year-old Salvador Ramos.
Texas Governor Greg Abbott said Ramos sent a message via social media saying he intended to shoot up an elementary school shortly before the attack.
Not even two weeks before Uvalde, another 18-year-old named Payton Gendron walked into a supermarket in Buffalo, New York, and gunned down 10 people.
Gendron also indicated his intentions to perpetrate a mass shooting nearly a year earlier in an online comment that was reported to the authorities.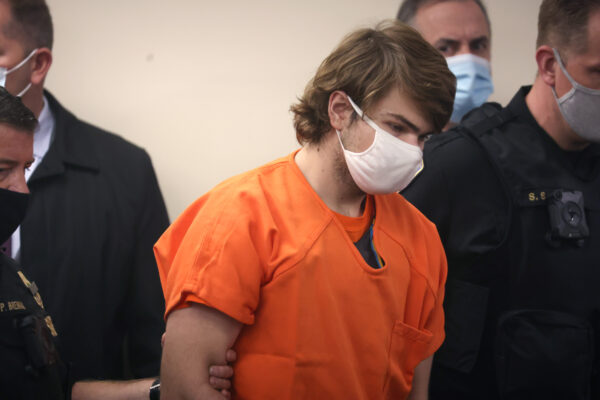 DiTommaso says these kinds of comments and warning signs need to be taken seriously. She believes it's important for parents and administrators to notice the details.
"The kids are not just trying to get attention, they [parents and administrators] should take some of those comments seriously. Typically there are signs that occur before something like that happens," she said.
Shimkus echoed that sentiment, "That is why it's so important that those working with these people [trauma sufferers] examine the larger picture of their situations to determine the level of problems and help needed."
Additionally, Shimkus thinks people need to be better educated about these issues and aware of symptoms and behaviors that may precede a violent attack.
Some of the early warning signs include attempts at self-harm, depression, bragging about access to weapons, sudden withdrawal from friends or family, and verbal threats.
"It's important for the general public to not be dismissive about someone who is showing these symptoms, but to take them seriously and engage someone who can intervene," Shimkus said.